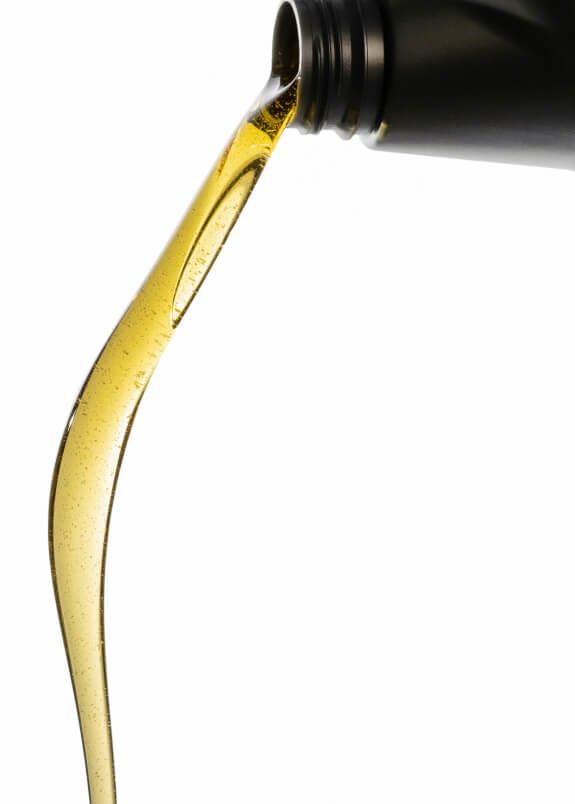 About Us
Delivering Innovative Solutions for a Sustainable Future!
Biosynthetic® Technologies manufactures a revolutionary new class of biobased synthetic compounds called Estolides. Estolides are made from organic fatty acids found in various bio-derived oils. These highly-functional Estolides, have numerous uses in the lubricant, chemical, and cosmetics industries, often outperforming their petroleum counterparts in similar applications. In addition to their high-performance properties, these renewable oils are sustainable, renewable, biobased, biodegradable and nontoxic.
Biosynthetic sustainable base oils are compatible with commonly used lubricant base oils and additives. As a result, they can be used as a drop-in replacement for most existing formulations available in the market, today!
Browse Products by Market (5)
Browse Products by Technology (5)
Most Viewed Documents
Document Name
Type
Products
Biocea™ I (EU) Safety Data Sheet
Biocea™ I (NA) Safety Data Sheet
Biocea™ II (EU) Safety Data Sheet
Biocea™ II (NA) Safety Data Sheet
Biocea™ III (EU) Safety Data Sheet
Biocea™ III (NA) Safety Data Sheet
BioEstolide™ 1300 (EU) Safety Data Sheet
Products:
BioEstolide™ 1300
BioEstolide™ 1300 (NA) Safety Data Sheet
Products:
BioEstolide™ 1300
BioEstolide™ 250 (EU) Safety Data Sheet
Products:
BioEstolide™ 250
BioEstolide™ 250 (NA) Safety Data Sheet
Products:
BioEstolide™ 250
BioEstolide™ 30 (EU) Safety Data Sheet
Products:
BioEstolide™ 30
BioEstolide™ 30 (NA) Safety Data Sheet
Products:
BioEstolide™ 30