About Us
Innovation behind Beauty & Elegance
Sino Lion USA (called "Sino Lion" hereafter) was founded in 1993 in New York State, USA. Sino Lion develops, manufactures, and markets, independently or jointly with its Chinese partner companies, innovative and technology-based high performance functional ingredients, polymers, sensory agents, natural active ingredients to service cosmetic,personal care, health food, pharmaceutical and other related industries ...
Browse Products by Market (4)
Browse Products by Technology (4)
Online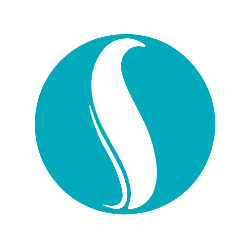 Allwyn Colaco
Technical Expert
Technical Sales
Product development. Formulation rules. Ingredient development and knowledge. Innovation in hair and skin care.
Online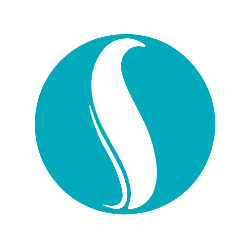 Dave Hallenborg
Customer Service Expert
Customer Service
Hello! I am happy to help with any customer service matters including samples & documentation support.
Most Viewed Documents
Document Name
Type
Products
BioEssence™ MK-7 (USP) Technical Data Sheet
Products:
BioEssence™ MK-7 (USP)
BioEssence™ MK-7 (0.2% in MCC Powder) Technical Data Sheet
BioEssence™ MK-7 (0.2% in MCC Powder)
Products:
BioEssence™ MK-7 (0.2% in MCC Powder)
BioEssence™ MK-7 (0.2% in MCT Oil) Technical Data Sheet
BioEssence™ MK-7 (0.2% in MCT Oil)
Products:
BioEssence™ MK-7 (0.2% in MCT Oil)
BioEssence™ MK-7 (0.2% in Olive Oil) Technical Data Sheet
BioEssence™ MK-7 (0.2% in Olive Oil)
Products:
BioEssence™ MK-7 (0.2% in Olive Oil)
BioEssence™ MK-7 (1.0% in MCC Powder) Technical Data Sheet
BioEssence™ MK-7 (1.0% in MCC Powder)
Products:
BioEssence™ MK-7 (1.0% in MCC Powder)
BioEssence™ MK-7 (1.0% in MCT Oil) Technical Data Sheet
BioEssence™ MK-7 (1.0% in MCT Oil)
Products:
BioEssence™ MK-7 (1.0% in MCT Oil)
BioEssence™ MK-7 (1.0% in Olive Oil) Technical Data Sheet
BioEssence™ MK-7 (1.0% in Olive Oil)
Products:
BioEssence™ MK-7 (1.0% in Olive Oil)
BioEssence™ MK-7 (0.2% in MCC Powder) Safety Data Sheet
BioEssence™ MK-7 (0.2% in MCC Powder)
Products:
BioEssence™ MK-7 (0.2% in MCC Powder)
BioEssence™ MK-7 (0.2% in MCT Oil) Safety Data Sheet
BioEssence™ MK-7 (0.2% in MCT Oil)
Products:
BioEssence™ MK-7 (0.2% in MCT Oil)
BioEssence™ MK-7 (0.2% in Olive Oil) Safety Data Sheet
BioEssence™ MK-7 (0.2% in Olive Oil)
Products:
BioEssence™ MK-7 (0.2% in Olive Oil)
BioEssence™ MK-7 (1.0% in MCC Powder) Safety Data Sheet
BioEssence™ MK-7 (1.0% in MCC Powder)
Products:
BioEssence™ MK-7 (1.0% in MCC Powder)
BioEssence™ MK-7 (1.0% in MCT Oil) Safety Data Sheet
BioEssence™ MK-7 (1.0% in MCT Oil)
Products:
BioEssence™ MK-7 (1.0% in MCT Oil)
Most Viewed Formulations
Formulation Name
End Uses
Applications
Body Balms, Creams & Lotions
End Uses:
Body Balms, Creams & Lotions
Refreshing Sun Lotion with SPF 30 Pa+++
Sunscreen Lotions & Sprays
End Uses:
Sunscreen Lotions & Sprays
Body Balms, Creams & Lotions
End Uses:
Body Balms, Creams & Lotions
Amino Acid-Based Facial Cleansing Gel
End Uses:
Facial Cleanser
Amino Acid-Based Facial Cleanser
End Uses:
Facial Cleanser
Amino Acid-Based Body Wash
End Uses:
Body Wash & Cleanser
Body Balms, Creams & Lotions
End Uses:
Body Balms, Creams & Lotions
Hair Conditioner #ZS-RC12701-22
End Uses:
Hair Conditioner