CLR Berlin GmbH
Belides™ ORG
Belides™ ORG is a natural skin-lightening agent, derived from organic daisy flowers (Bellis perennis). It is suitable for any skincare concept providing even and luminous complexion and radiant skin. Belides™ ORG's action is based on a potent, multifaceted reduction in the activity of melanocytes. Belides™ ORG influences different cellular pathways involved in melanogenesis, encompassing the reduction of cellular signaling, tyrosinase transcription, tyrosinase activity and melanosome transfer. These actions lead to even pigmentation and make age spots less visible.
Get a Quote
It's fast and easy
Properties
Ingredient Claims
Natural Origin
Preservative-free
Non-irritant
Non-toxic
End Use Claims
Shine and radiance
Skin lightening
Spot reduction
Prevents melanin production
Technical product information
Physiological Safety
Acute oral toxicity
Bellis perennis flowers have a long tradition in plant medicine and are used, for example, as herbal tea. Hence there is no need for testing the acute oral toxicity in the rat.
Eye irritation potential
Belides was tested at a concentration of 10% on the chorioallantoic membrane of the hen's egg where it produced an irritation index of 0.00 and was classified as "non-irritant". The difference between Belides and Belides ORG is the preservative system. Belides contains Phenoxyethanol and Potassium Sorbate, whereas Belides ORG contains 2-Phenylethanol to give it microbiological stability.
Skin tolerance
An O/W cream containing 10% of Belides ORG was applied on 50 volunteers (among these 26 individuals with normal skin, 2 sufferers from eczema, 4 allergic and 18 individuals with sensitive skin) for 48 hours in a patch test. This test showed neither skin irritant nor sensitizing effects. Thus Belides ORG can be classified as harmless as regards the possibility of skin irritation in the advised dose.
Mutagenicity
According to a reverse mutation assay using bacteria Belides ORG showed neither on 4 strains of Salmonella typhimurium nor on E. coli WP2 uvrA any mutagenic action.
Phototoxicity
Belides (undiluted, non-preserved) has been tested in vitro using the 3T3 Neutral Red Uptake Phototoxicity Assay. No phototoxic effects have been observed.
Mode of Action
The extract obtained from Bellis perennis flowers consists of bioactive molecules such as saponins (triterpene glycosides), polyphenols (phenolic acid), flavonoid glycosides, polysaccharides and inulin. The presence of these ingredients suggests that this active producesa variety of effects which are also used in phytomedicine, among them antifungal, antimicrobial, antioxidative, anticancerogenic and neuroprotective effects.
Surprisingly, Belides ORG was found to produce a strong inhibitory effect on melanogenesis. The fraction of polyphenols contained in this product is known to inhibit tyrosinase. Results of a comparative study conducted with Belides ORG and arbutin, used at equivalent polyphenol concentrations, showed that Belides ORG was about twice as active as arbutin. It was concluded that the skin-lightening effect produced by Belides ORG was based on further inhibitory mechanisms.
Tests conducted on B16V melanocytes have shown that Belides ORG controls transcription of tyrosinase expression, thus inhibiting its synthesis.
In addition, Belides ORG has been found to significantly inhibit the peptide hormone endothelin. Endothelin is released by stimulated keratinocytes and induces melanin synthesis via specific melanocyte receptors.
The depigmenting activity of Belides ORG hence is based on cumulative effects produced by different mechanisms:
Inhibition of tyrosinase activity
Reduction of tyrosinase synthesis by controlling its transcription
Reduction of the melanin-stimulating mediator endothelin
Recommended Uses
Belides ORG is recommended for being used in skin-lightening cosmetics and in case of pigmentation disorders, hyperpigmentation or age spots.
Formulation Guidelines
Can be used in emulsified and gel type formulations. Short heating to 40°C (maximum) does not affect the activity. The pH of formulations containing Belides ORG should be in the range 4.5 to 6.5.
Storage and Handling
If kept at a temperature between 10 °C and 20 °C in well-closed containers, Belides ORG is stable for at least 1 year. Once opened, product packs should be fully used
Packaging Information
Available pack sizes: 1 kg, 5 kg, 25 kg
Sample size: 50 g
Preservative System
Belides™ ORG is stabilized with phenethyl alcohol.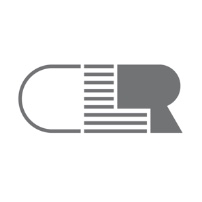 Belides™ ORG