LITHOS processes natural minerals into high quality ingredients for industry. LITHOS can constantly guarantee the highest quality in all applications. From the first inspection of the deposits of row materials to mining up to processing, LITHOS stands for reliable and sustainable processes.
Browse Products by Market (11)
Browse Products by Technology (9)
Most Viewed Brands
LITHOS Industrial Minerals
LithoFeed
LithoFeed is an often used additive which amends animal food. Its use is especially recommended in protein rich rations. The availability of important nutrients like vitamins and trace elements is not reduced, since LithoFeed is not able to absorb nutrients due to their molecular size and structure
LITHOS Industrial Minerals
Lithorit
Lithorit is a functional filler, which is a natural composition of the 3 minerals muscovite, quartz and chlorite. Due to the high-quality production and the extraordinary good properties Lithorit H can be used as filler in several applications. For example, Paint, Coatings, Plasters, adhesives and other water-based systems.
LITHOS Industrial Minerals
LithoFill
The LithoFill product series is based on a very pure, natural clinoptilolite zeolite, which is characterized by a very high porosity and cation exchange capacity. Because of their high clinoptilolite content, these products act as functional additives with specific properties in various industrial applications. Due to the high cation exchange capacity of LithoFill, the product is able to bind and neutralize large quantities of molecules – this captures unwanted odors and liquids or releases specific flavours.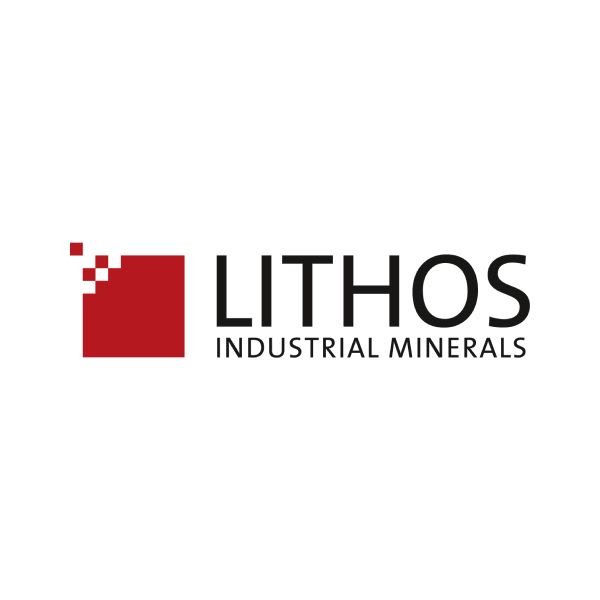 Most Viewed Documents
Document Name
Type
Products
LithoFill MM, LithoFill BM, LithoFill, LithoFill Special
Products:
LithoFill MM, LithoFill BM, LithoFill, LithoFill Special
Talc L Series Safety Data Sheet
LITHOS Industrial Minerals Talc LP60, LITHOS Industrial Minerals Talc LP30, LITHOS Industrial Minerals Talc LP20, LITHOS Industrial Minerals Talc LP15, LITHOS Industrial Minerals Talc LP10, LITHOS Industrial Minerals Talc LP10 M, LITHOS Industrial Minerals Talc LP60P, LITHOS Industrial Minerals Talc LP20P, LITHOS Industrial Minerals Talc LP15P, LITHOS Industrial Minerals Talc LP10P, LITHOS Industrial Minerals Talc LPS60, LITHOS Industrial Minerals Talc LPS30, LITHOS Industrial Minerals Talc LPS20, LITHOS Industrial Minerals Talc LPS10, LITHOS Industrial Minerals Talc LPP90, LITHOS Industrial Minerals Talc LPP60, LITHOS Industrial Minerals Talc LPP30, LITHOS Industrial Minerals Talc LPP25, LITHOS Industrial Minerals Talc LPP20, LITHOS Industrial Minerals Talc LPP15, LITHOS Industrial Minerals Talc LKB90, LITHOS Industrial Minerals Talc LKB60, LITHOS Industrial Minerals Talc LKB50, LITHOS Industrial Minerals Talc LKB30
Products:
LITHOS Industrial Minerals Talc LP60, LITHOS Industrial Minerals Talc LP30, LITHOS Industrial Minerals Talc LP20, LITHOS Industrial Minerals Talc LP15, LITHOS Industrial Minerals Talc LP10, LITHOS Industrial Minerals Talc LP10 M, LITHOS Industrial Minerals Talc LP60P, LITHOS Industrial Minerals Talc LP20P, LITHOS Industrial Minerals Talc LP15P, LITHOS Industrial Minerals Talc LP10P, LITHOS Industrial Minerals Talc LPS60, LITHOS Industrial Minerals Talc LPS30, LITHOS Industrial Minerals Talc LPS20, LITHOS Industrial Minerals Talc LPS10, LITHOS Industrial Minerals Talc LPP90, LITHOS Industrial Minerals Talc LPP60, LITHOS Industrial Minerals Talc LPP30, LITHOS Industrial Minerals Talc LPP25, LITHOS Industrial Minerals Talc LPP20, LITHOS Industrial Minerals Talc LPP15, LITHOS Industrial Minerals Talc LKB90, LITHOS Industrial Minerals Talc LKB60, LITHOS Industrial Minerals Talc LKB50, LITHOS Industrial Minerals Talc LKB30
Talc L Series Technical Data Sheet
LITHOS Industrial Minerals Talc LP60, LITHOS Industrial Minerals Talc LP30, LITHOS Industrial Minerals Talc LP20, LITHOS Industrial Minerals Talc LP15, LITHOS Industrial Minerals Talc LP10, LITHOS Industrial Minerals Talc LP10 M, LITHOS Industrial Minerals Talc LP60P, LITHOS Industrial Minerals Talc LP20P, LITHOS Industrial Minerals Talc LP15P, LITHOS Industrial Minerals Talc LP10P, LITHOS Industrial Minerals Talc LPS60, LITHOS Industrial Minerals Talc LPS30, LITHOS Industrial Minerals Talc LPS20, LITHOS Industrial Minerals Talc LPS10, LITHOS Industrial Minerals Talc LPP90, LITHOS Industrial Minerals Talc LPP60, LITHOS Industrial Minerals Talc LPP30, LITHOS Industrial Minerals Talc LPP25, LITHOS Industrial Minerals Talc LPP20, LITHOS Industrial Minerals Talc LPP15, LITHOS Industrial Minerals Talc LKB90, LITHOS Industrial Minerals Talc LKB60, LITHOS Industrial Minerals Talc LKB50, LITHOS Industrial Minerals Talc LKB30
Products:
LITHOS Industrial Minerals Talc LP60, LITHOS Industrial Minerals Talc LP30, LITHOS Industrial Minerals Talc LP20, LITHOS Industrial Minerals Talc LP15, LITHOS Industrial Minerals Talc LP10, LITHOS Industrial Minerals Talc LP10 M, LITHOS Industrial Minerals Talc LP60P, LITHOS Industrial Minerals Talc LP20P, LITHOS Industrial Minerals Talc LP15P, LITHOS Industrial Minerals Talc LP10P, LITHOS Industrial Minerals Talc LPS60, LITHOS Industrial Minerals Talc LPS30, LITHOS Industrial Minerals Talc LPS20, LITHOS Industrial Minerals Talc LPS10, LITHOS Industrial Minerals Talc LPP90, LITHOS Industrial Minerals Talc LPP60, LITHOS Industrial Minerals Talc LPP30, LITHOS Industrial Minerals Talc LPP25, LITHOS Industrial Minerals Talc LPP20, LITHOS Industrial Minerals Talc LPP15, LITHOS Industrial Minerals Talc LKB90, LITHOS Industrial Minerals Talc LKB60, LITHOS Industrial Minerals Talc LKB50, LITHOS Industrial Minerals Talc LKB30
LITHOS Industrial Minerals Talc Brochure
LITHOS Industrial Minerals Talc LP60, LITHOS Industrial Minerals Talc LP30, LITHOS Industrial Minerals Talc LP20, LITHOS Industrial Minerals Talc LP15, LITHOS Industrial Minerals Talc LP10, LITHOS Industrial Minerals Talc LP10 M, LITHOS Industrial Minerals Talc LP60P, LITHOS Industrial Minerals Talc LP20P, LITHOS Industrial Minerals Talc LP15P, LITHOS Industrial Minerals Talc LP10P, LITHOS Industrial Minerals Talc LPS60, LITHOS Industrial Minerals Talc LPS30, LITHOS Industrial Minerals Talc LPS20, LITHOS Industrial Minerals Talc LPS10, LITHOS Industrial Minerals Talc LPP90, LITHOS Industrial Minerals Talc LPP60, LITHOS Industrial Minerals Talc LPP30, LITHOS Industrial Minerals Talc LPP25, LITHOS Industrial Minerals Talc LPP20, LITHOS Industrial Minerals Talc LPP15, LITHOS Industrial Minerals Talc LKB90, LITHOS Industrial Minerals Talc LKB60, LITHOS Industrial Minerals Talc LKB50, LITHOS Industrial Minerals Talc LKB30
Products:
LITHOS Industrial Minerals Talc LP60, LITHOS Industrial Minerals Talc LP30, LITHOS Industrial Minerals Talc LP20, LITHOS Industrial Minerals Talc LP15, LITHOS Industrial Minerals Talc LP10, LITHOS Industrial Minerals Talc LP10 M, LITHOS Industrial Minerals Talc LP60P, LITHOS Industrial Minerals Talc LP20P, LITHOS Industrial Minerals Talc LP15P, LITHOS Industrial Minerals Talc LP10P, LITHOS Industrial Minerals Talc LPS60, LITHOS Industrial Minerals Talc LPS30, LITHOS Industrial Minerals Talc LPS20, LITHOS Industrial Minerals Talc LPS10, LITHOS Industrial Minerals Talc LPP90, LITHOS Industrial Minerals Talc LPP60, LITHOS Industrial Minerals Talc LPP30, LITHOS Industrial Minerals Talc LPP25, LITHOS Industrial Minerals Talc LPP20, LITHOS Industrial Minerals Talc LPP15, LITHOS Industrial Minerals Talc LKB90, LITHOS Industrial Minerals Talc LKB60, LITHOS Industrial Minerals Talc LKB50, LITHOS Industrial Minerals Talc LKB30
LithoFeed Technical Data Sheet
LITHOS Ceramics Technical Data Sheet
LITHOS Industrial Minerals Talc LKB90, LITHOS Industrial Minerals Talc LKB60, LITHOS Industrial Minerals Talc LKB50, LITHOS Industrial Minerals Talc LKB30
Products:
LITHOS Industrial Minerals Talc LKB90, LITHOS Industrial Minerals Talc LKB60, LITHOS Industrial Minerals Talc LKB50, LITHOS Industrial Minerals Talc LKB30
LITHOS Cosmetics Technical Data Sheet
LITHOS Industrial Minerals Talc LP10 M
Products:
LITHOS Industrial Minerals Talc LP10 M
Talc in Paint and Coatings Technical Data Sheet
LITHOS Industrial Minerals Talc LP60, LITHOS Industrial Minerals Talc LP30, LITHOS Industrial Minerals Talc LP20, LITHOS Industrial Minerals Talc LP15, LITHOS Industrial Minerals Talc LP10, LITHOS Industrial Minerals Talc LPS60, LITHOS Industrial Minerals Talc LPS30, LITHOS Industrial Minerals Talc LPS20, LITHOS Industrial Minerals Talc LPS10
Products:
LITHOS Industrial Minerals Talc LP60, LITHOS Industrial Minerals Talc LP30, LITHOS Industrial Minerals Talc LP20, LITHOS Industrial Minerals Talc LP15, LITHOS Industrial Minerals Talc LP10, LITHOS Industrial Minerals Talc LPS60, LITHOS Industrial Minerals Talc LPS30, LITHOS Industrial Minerals Talc LPS20, LITHOS Industrial Minerals Talc LPS10
Talc in Paper Production Technical Data Sheet
LITHOS Industrial Minerals Talc LP60, LITHOS Industrial Minerals Talc LP30, LITHOS Industrial Minerals Talc LP20, LITHOS Industrial Minerals Talc LP15, LITHOS Industrial Minerals Talc LP10, LITHOS Industrial Minerals Talc LP60P, LITHOS Industrial Minerals Talc LP20P, LITHOS Industrial Minerals Talc LP15P, LITHOS Industrial Minerals Talc LP10P, LITHOS Industrial Minerals Talc LPP90, LITHOS Industrial Minerals Talc LPP60, LITHOS Industrial Minerals Talc LPP30, LITHOS Industrial Minerals Talc LPP25, LITHOS Industrial Minerals Talc LPP20, LITHOS Industrial Minerals Talc LPP15
Products:
LITHOS Industrial Minerals Talc LP60, LITHOS Industrial Minerals Talc LP30, LITHOS Industrial Minerals Talc LP20, LITHOS Industrial Minerals Talc LP15, LITHOS Industrial Minerals Talc LP10, LITHOS Industrial Minerals Talc LP60P, LITHOS Industrial Minerals Talc LP20P, LITHOS Industrial Minerals Talc LP15P, LITHOS Industrial Minerals Talc LP10P, LITHOS Industrial Minerals Talc LPP90, LITHOS Industrial Minerals Talc LPP60, LITHOS Industrial Minerals Talc LPP30, LITHOS Industrial Minerals Talc LPP25, LITHOS Industrial Minerals Talc LPP20, LITHOS Industrial Minerals Talc LPP15
Talc in Plastics Technical Data Sheet
LITHOS Industrial Minerals Talc LP60, LITHOS Industrial Minerals Talc LP30, LITHOS Industrial Minerals Talc LP20, LITHOS Industrial Minerals Talc LP15, LITHOS Industrial Minerals Talc LP10, LITHOS Industrial Minerals Talc LPS60, LITHOS Industrial Minerals Talc LPS30, LITHOS Industrial Minerals Talc LPS20, LITHOS Industrial Minerals Talc LPS10, LITHOS Industrial Minerals Talc LPP90, LITHOS Industrial Minerals Talc LPP60, LITHOS Industrial Minerals Talc LPP30, LITHOS Industrial Minerals Talc LPP25, LITHOS Industrial Minerals Talc LPP20, LITHOS Industrial Minerals Talc LPP15, LITHOS Industrial Minerals Talc LKB90, LITHOS Industrial Minerals Talc LKB60, LITHOS Industrial Minerals Talc LKB50, LITHOS Industrial Minerals Talc LKB30
Products:
LITHOS Industrial Minerals Talc LP60, LITHOS Industrial Minerals Talc LP30, LITHOS Industrial Minerals Talc LP20, LITHOS Industrial Minerals Talc LP15, LITHOS Industrial Minerals Talc LP10, LITHOS Industrial Minerals Talc LPS60, LITHOS Industrial Minerals Talc LPS30, LITHOS Industrial Minerals Talc LPS20, LITHOS Industrial Minerals Talc LPS10, LITHOS Industrial Minerals Talc LPP90, LITHOS Industrial Minerals Talc LPP60, LITHOS Industrial Minerals Talc LPP30, LITHOS Industrial Minerals Talc LPP25, LITHOS Industrial Minerals Talc LPP20, LITHOS Industrial Minerals Talc LPP15, LITHOS Industrial Minerals Talc LKB90, LITHOS Industrial Minerals Talc LKB60, LITHOS Industrial Minerals Talc LKB50, LITHOS Industrial Minerals Talc LKB30
LITHOS Industrial Minerals Talc LP60, LITHOS Industrial Minerals Talc LP30, LITHOS Industrial Minerals Talc LP20, LITHOS Industrial Minerals Talc LP15, LITHOS Industrial Minerals Talc LP10, LITHOS Industrial Minerals Talc LP10 M, LITHOS Industrial Minerals Talc LP60P, LITHOS Industrial Minerals Talc LP20P, LITHOS Industrial Minerals Talc LP15P, LITHOS Industrial Minerals Talc LP10P, LITHOS Industrial Minerals Talc LPS60, LITHOS Industrial Minerals Talc LPS30, LITHOS Industrial Minerals Talc LPS20, LITHOS Industrial Minerals Talc LPS10, LITHOS Industrial Minerals Talc LPP90, LITHOS Industrial Minerals Talc LPP60, LITHOS Industrial Minerals Talc LPP30, LITHOS Industrial Minerals Talc LPP25, LITHOS Industrial Minerals Talc LPP20, LITHOS Industrial Minerals Talc LPP15, LITHOS Industrial Minerals Talc LKB90, LITHOS Industrial Minerals Talc LKB60, LITHOS Industrial Minerals Talc LKB50, LITHOS Industrial Minerals Talc LKB30, LithoFeed
Products:
LITHOS Industrial Minerals Talc LP60, LITHOS Industrial Minerals Talc LP30, LITHOS Industrial Minerals Talc LP20, LITHOS Industrial Minerals Talc LP15, LITHOS Industrial Minerals Talc LP10, LITHOS Industrial Minerals Talc LP10 M, LITHOS Industrial Minerals Talc LP60P, LITHOS Industrial Minerals Talc LP20P, LITHOS Industrial Minerals Talc LP15P, LITHOS Industrial Minerals Talc LP10P, LITHOS Industrial Minerals Talc LPS60, LITHOS Industrial Minerals Talc LPS30, LITHOS Industrial Minerals Talc LPS20, LITHOS Industrial Minerals Talc LPS10, LITHOS Industrial Minerals Talc LPP90, LITHOS Industrial Minerals Talc LPP60, LITHOS Industrial Minerals Talc LPP30, LITHOS Industrial Minerals Talc LPP25, LITHOS Industrial Minerals Talc LPP20, LITHOS Industrial Minerals Talc LPP15, LITHOS Industrial Minerals Talc LKB90, LITHOS Industrial Minerals Talc LKB60, LITHOS Industrial Minerals Talc LKB50, LITHOS Industrial Minerals Talc LKB30, LithoFeed
Lithorit Product Overview
Lithorit 35H, Lithorit 45H, Lithorit Micro 20H, Lithorit Super 15H
Products:
Lithorit 35H, Lithorit 45H, Lithorit Micro 20H, Lithorit Super 15H