ADDITOL® VXL 6212 is a cationic, highly molecular resin-like wetting agent for inorganic and organic pigments.
Get a Quote
It's fast and easy
Properties
Features
Enhanced Appearance
High Pigment Loading
Good Pigment Wetting
Regional Availability
Latin America
North America
Europe
Asia Pacific
Middle East & Africa
China
Use Level
3.0 – 10 % inorganic
10 – 50 % organic pigment
Technical product information
Special Properties
Improves the wetting of also very difficult dispersable pigments in solvent-containing high-grade automotive series, car repair and industrial paints based on acrylates. Shortens the dispersing time. Prevents the reflocculation of the pigments. Improves gloss and levelling.
Suggested Uses
Additol VXL 6212 permits a higher pigmentation of the mill base without interfering viscosity increase and shortens the dispersing time. The ready pigment pastes and paints are distinguished by a high colloidal stability and do not tend to a reflocculation of the pigments. By using Additol VXL 6212, in solvent-containing acrylate systems, a stabilizing effect on the binder can be observed. The reactivity in baking paints and polyisocyanate cross-linking acrylic systems is not negatively affected by addition of Additol VXL 6212.
Processing Information
Additol VXL 6212 must be ground jointly with the pigments.
The recommended quantity to be added, calculated on pigment, is as follows: for inorganic pigments: 3.0 - 10.0 % for organic pigment: 10.0 - 50.0 %.
We recommend determining the optimum quantity of Additol VXL 6212 for each pigment or each pigment blend. Possible foam formation in the mill base may be prevented by an addition of Additol XL 490/50BAC. This additive improves the levelling at the same time.
Storage and Handling
At temperatures up to 25 °C storage stability packed in original containers amounts to at least 730 days. Opened vessels have to be closed immediately
Other Products within this Brand (97)
Complete your formula with these ingredients
Branded products
Function
Categories
ADDITOL® HDMAP
Paints & Coatings

,
Inks & Graphic Arts
Industrial

,
Packaging

,
and 2 others
ADDITOL® BDK
Paints & Coatings

,
Inks & Graphic Arts
Industrial

,
Packaging

,
and 2 others
ADDITOL® TPO
Trimethylbenzoyl Diphenylphosphine Oxide
Paints & Coatings

,
Inks & Graphic Arts
ADDITOL® DMMTA
Paints & Coatings

,
Inks & Graphic Arts

,
and 1 other
ADDITOL® MBF
Paints & Coatings

,
Inks & Graphic Arts

,
and 1 other
ADDITOL® XW 330
Dispersing Agent

,
Wetting Agent
Industrial

,
Building And Construction
ADDITOL® VXW 6387
Viscosity Modifier

,
Wetting Agent

,
and 1 other
Industrial

,
Automotive

,
and 2 others
ADDITOL® VXW 6208
Paints & Coatings

,
Inks & Graphic Arts
Industrial

,
Packaging

,
and 3 others
ADDITOL® VXW 6503 N
Wetting Agent

,
Leveling Agent

,
and 1 other
Paints & Coatings

,
Inks & Graphic Arts
Industrial

,
Packaging

,
and 3 others
ADDITOL® VXW 4973
Paints & Coatings

,
Adhesives & Sealants
Industrial

,
Automotive

,
and 2 others
ADDITOL® XL 490
Leveling Agent

,
Anti Crater Agent

,
and 1 other
ADDITOL® XW 6567
Paints & Coatings

,
Adhesives & Sealants

,
and 1 other
Industrial

,
Packaging

,
and 2 others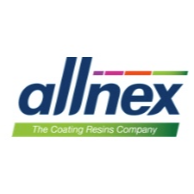 ADDITOL® VXL 6212
The Squaire 13 Am Flughafen
Frankfurt
,
60549
, Germany