ADDITOL® XL 6521 is a high molecular wetting and dispersing agent with cationic character for carbon black and organic pigments.
Get a Quote
It's fast and easy
Properties
Features
High Gloss
Enhanced Appearance
Good Compatibility
High Pigment Loading
Good Pigment Wetting
Regional Availability
Latin America
North America
Europe
Asia Pacific
Middle East & Africa
China
Use Level
3.0 – 10 % inorg
15 – 60 % org. pigment
Technical product information
Special Properties and Uses
Additol XL 6521 improves wetting of carbon black and difficult wettable organic pigments in solvent-borne, solvent-free and high solid systems, such as high quality car refinish, industrial lacquers, printing inks and pigment pastes.
Additol XL 6521 reduces dispersing time, enhances gloss and levelling, prevents re-flocculation of pigment particles and reduces viscosity of pigment pastes. Additol XL 6521 enables a higher pigment loading in the mill base without an increase of viscosity and reduces dispersing time.
Processing Information
Additol XL 6521 must be grinded with the pigments. We recommend the addition of Additol XL 6521 direct to the grinding resin before addition of pigments. In some cases it gives an advantage to pre-dilute Additol XL 6521 with a small part of the solvent (as contained in the formulation), to get easier incorporation and an optimized performance in gloss and haze. Recommended dosage (on pigment): 10 - 50 % on organic pigments 50 - 80 % on carbon black
Storage and Handling
At temperatures up to 25 °C storage stability packed in original containers amounts to at least 730 days. Upon long term exposure to temperatures below 10 °C, Additol XL 6521 may get cloudy and may show some crystallization. These effects are reversible and can be eliminated by warming up the product to 20 - 25 °C for several hours. After this treatment the product can be used without any restrictions.
Other Products within this Brand (97)
Complete your formula with these ingredients
Branded products
Function
Categories
ADDITOL® HDMAP
[object Object]

,
[object Object]
[object Object]

,
[object Object]
and 2 others
ADDITOL® BDK
[object Object]

,
[object Object]
[object Object]

,
[object Object]
and 2 others
ADDITOL® TPO
[object Object]

,
[object Object]
ADDITOL® DMMTA
[object Object]

,
[object Object]
and 1 other
[object Object]

,
[object Object]
ADDITOL® MBF
[object Object]

,
[object Object]
and 1 other
[object Object]

,
[object Object]
ADDITOL® XW 330
[object Object]

,
[object Object]
[object Object]

,
[object Object]
ADDITOL® VXW 6387
[object Object]

,
[object Object]
and 1 other
[object Object]

,
[object Object]
and 2 others
ADDITOL® VXW 6208
[object Object]

,
[object Object]
[object Object]

,
[object Object]
and 3 others
ADDITOL® VXW 6503 N
[object Object]

,
[object Object]
and 1 other
[object Object]

,
[object Object]
[object Object]

,
[object Object]
and 3 others
ADDITOL® VXW 4973
[object Object]

,
[object Object]
[object Object]

,
[object Object]
and 2 others
ADDITOL® XL 490
[object Object]

,
[object Object]
and 1 other
[object Object]

,
[object Object]
ADDITOL® XW 6567
[object Object]

,
[object Object]
and 1 other
[object Object]

,
[object Object]
and 2 others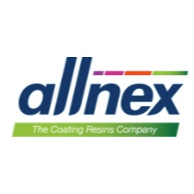 ADDITOL® XL 6521
The Squaire 13 Am Flughafen
Frankfurt
,
60549
, Germany