CYMEL® 1172 resin is an unalkylated glycoluril crosslinker supplied in water at 45% solids. It is designed to be used for crosslinking aqueous neutral or acidic hydroxyl or amide functional polymers and combines excellent stability at acidic pH with excellent reactivity. It cannot be used in amine neutralized or basic coating systems because of the potential problems of demethylolation of the compound and a significant decrease in cure response.
Get a Quote
It's fast and easy
Properties
Features
Stable under Acidic Conditions
Very Low Formaldehyde Release during Cure
Insoluble in
Aliphatic Hydrocarbons
Aromatic Hydrocarbons
Compatible with
Polymer Dispersions
Acid Emulsions
Viscosity
max. 50
mPa.s
DIN EN ISO 3219
Color
max. 2
Gardner
DIN EN ISO 4630-1
Non-Volatile Content
43-47
%wt
DIN EN ISO 3251 (Pan,2 hrs/105°C)
Free Formaldehyde Content
max. 1.0
%
ISO 11402
Technical product information
Product Highlights
BENEFITS
Stable under acidic conditions
Low cure possibilities
Very low formaldehyde release during cure
Excellent chemical resistance
APPLICATION AREAS
Acidic emulsions
Foil and paper coatings
Textile coatings
Solubility & Compatibility
SOLUBILITY
| | |
| --- | --- |
| Aromatic hydrocarbons | Insoluble |
| Aliphatic hydrocarbons | Insoluble |
| Water | Complete |
COMPATIBILITY
| | |
| --- | --- |
| Polymer dispersions | Very good |
| Acid emulsions | Very good |
Backbone Polymer Selection
CYMEL 1172 resin contains mainly methylol functionalities making it a very effective crosslinker for backbone polymer resins containing hydroxyl, or carboxyl functional groups, such as found in acrylic emulsions. CYMEL 1172 resin is not suited for solvent based formulations. Although the optimum level of CYMEL 1172 resin in a given formulation should be determined experimentally, a good starting point is 20 to 30% based on total resin solids.
Catalysis
CYMEL 1172 resin will respond best to sulfonic acid catalysts, like CYCAT® 4040 catalyst. Generally, 0.5 to 1.0% catalyst solution on total binder solids of the formulation is sufficient to provide good cure at baking schedules of 20 minutes at 100°C.
Stability
FORMULATION STABILITY
The stability of formulated systems containing CYMEL 1172 resin is excellent down to a pH as low as 4.0. CYMEL 1172 resin has a high tendency for demethylolation in basic environment (pH > 8), consequently it is not suitable for amine-stabilized waterborne coating formulations.
STORAGE STABILITY
CYMEL 1172 resin has a shelf life of 1080 days the date of manufacture when stored at temperatures between 5°C and 32°C. Although low temperatures are not detrimental to stability, its viscosity will increase, possibly making the resin difficult to pump or pour. The viscosity will reduce again on warming, but care should be taken to avoid excessive local heat as this can cause an irreversible increase in viscosity. Beware of freezing
Other Products within this Brand (51)
Complete your formula with these ingredients
Branded products
Function
Categories
CYMEL® 370 Resin
[object Object]

,
[object Object]
CYMEL® 5010 Resin
[object Object]

,
[object Object]
[object Object]

,
[object Object]
and 1 other
CYMEL® U-1051 Resin
[object Object]

,
[object Object]
CYMEL® U-662 Resin
[object Object]

,
[object Object]
CYMEL® U-663 Resin
[object Object]

,
[object Object]
[object Object]

,
[object Object]
and 1 other
CYMEL® UB-30-B Resin
[object Object]

,
[object Object]
CYMEL® UI-27-EI Resin
[object Object]

,
[object Object]
CYMEL® 1158 Resin
[object Object]

,
[object Object]
[object Object]

,
[object Object]
CYMEL® 1168 Resin
[object Object]

,
[object Object]
CYMEL® 235 Resin
[object Object]

,
[object Object]
[object Object]

,
[object Object]
CYMEL® 251 Resin
[object Object]

,
[object Object]
[object Object]

,
[object Object]
CYMEL® 304 Resin
[object Object]

,
[object Object]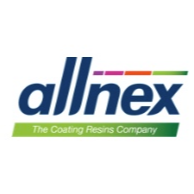 CYMEL® 1172 Resin
The Squaire 13 Am Flughafen
Frankfurt
,
60549
, Germany