As a leading boron nitride specialist, HENZE BNP enjoys a high level of trust with its customers. Among other things, this is thanks to the consistently high quality level, the high delivery reliability, the many years of experience with the material boron nitride, the comprehensive consulting competence, as well as the ability to react quickly and flexibly to new challenges of the market. The ceramic precision components made of sintered boron nitride, the various boron nitride powder as well as the high-performance suspensions, sprays and lubricant additives are used, for example, in high-temperature furnace construction, in PVD and plasma systems, in aluminium extrusion or in metal casting applications. The boron nitride products developed jointly with customers are manufactured by trained specialists on a production area of around 2,500 m². HENZE BNP has a modern machinery and plant park as well as a well-equipped laboratory for this purpose. In addition, the up-and-coming company has long been certified according to DIN EN ISO 9001 and is currently also certified according to DIN ISO 14001 Environment. The efficient use of resources, the sustainability of the products as well as the careful handling of raw materials and energy play a crucial role at HENZE BNP. Almost half of the electricity required is supplied by the company's own photovoltaic system, for example, while the rest is purchased on the market from 100 % renewable sources. The 40-member team continues to act according to the motto "Always one step ahead" and is consistently expanding its market lead - even in new markets.
Browse Products by Market (5)
Browse Products by Technology (5)
Most Viewed Brands
HENZE BORON NITRIDE PRODUCTS
HeBoCoat®
HeBoCoat® boron nitride suspensions and sprays are versatile and suitable for a wide range of applications. Our HeBoCoat® product family comprises a wide range of different boron nitride coatings based on water or ethanol. These are particularly suitable for use in the high-temperature range and at the same time more in demand than ever for new fields of application. The high-quality brand HeBoCoat® offers a multi-faceted product spectrum for the most diverse application requirements. The use of intelligent binder systems and different boron nitride powder qualities enables tailor-made solutions that ensure high reliability and safety in the production process.
HENZE BORON NITRIDE PRODUCTS
HeBoLub®
HeBoLub® also has a stabilising effect on the coefficient of friction throughout the entire friction process. This means that extremes are smoothed and a constant lubricating effect minimises wear. What is more, HeBoLub®-containing oils increase the load-bearing capacity. Equally, HeBoLub® scores with improved heat dissipation, high thermal conductivity and temperature resistance. The product family is particularly suitable for oxygen applications up to 900 °C and remains stable under inert gas / vacuum up to 2,000 °C. The HeBoLub® brand is clearly superior to other solid lubricants such as PTFE (Teflon), MoS2 or graphite, in many important application properties. Convince yourself of our HeBoLub® product family.
HENZE BORON NITRIDE PRODUCTS
HeBoFill®
HeBoFill® includes a wide variety of boron nitride powder qualities First and foremost, the HeBoFill® product family performs core tasks such as separating, lubricating, cooling or electrically insulating. Here, the focus is always on process safety, reliability and productivity - regardless of the application you need! Nowadays, the industry's demands are constantly growing. Their requirements are becoming increasingly more complex, and they demand innovative solutions that HENZE BNP can already satisfy with its HeBoFill® product family: Whether it is used as a release agent in aluminium extrusion, as a filler to increase thermal conductivity in plastics, or as an additive in oils and greases to improve high-temperature properties – HENZE BNP certainly has the perfectly-suited solution available. With its three BASIC LINE, LUB LINE and COOL LINE product lines, the HeBoFill® brand offers highest flexibility. So you can select the tailor-made boron nitride solution for varying requirements, depending on the particular customer application. These include good flowability, high bulk density, specific degrees of agglomeration or pronounced fineness.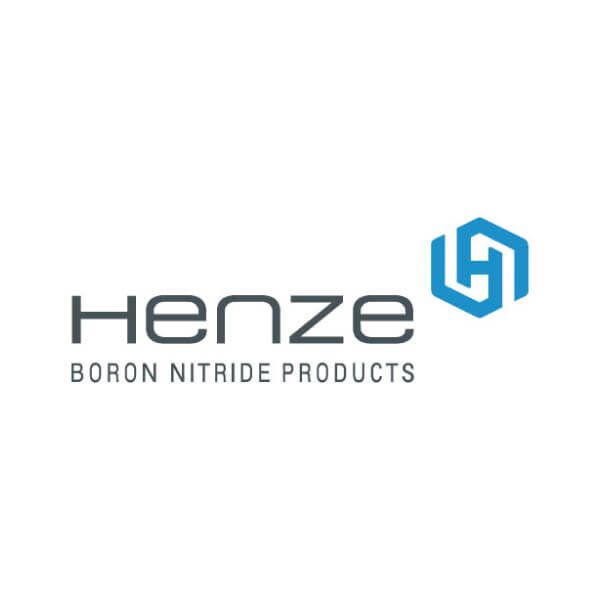 Most Viewed Documents
Document Name
Type
Products
HeBoCoat ® EL-W 250 Technical Data Sheet
Products:
HeBoCoat® EL-W 250
HeBoCoat ® PL-E 125 Technical Data Sheet
Products:
HeBoCoat® PL-E 125
HeBoCoat ® PL-E 200 Technical Data Sheet
Products:
HeBoCoat® PL-E 200
HeBoCoat ® PL-W 130 Technical Data Sheet
Products:
HeBoCoat® PL-W 130
HeBoCoat ® PL-W 200 Technical Data Sheet
Products:
HeBoCoat® PL-W 200
HeBoCoat ® SL-E 125 Technical Data Sheet
Products:
HeBoCoat® SL-E 125
HeBoCoat ® SL-E 200 Technical Data Sheet
Products:
HeBoCoat® SL-E 200
HeBoFill ® BL-PC 060 Technical Data Sheet
Products:
HeBoFill® BL-PC 060
HeBoFill ® BL-SP 040 Technical Data Sheet
Products:
HeBoFill® BL-SP 040
HeBoFill ® CL-ADM 020 Technical Data Sheet
Products:
HeBoFill® CL-ADM 020
HeBoFill ® CL-SP 045 Technical Data Sheet
Products:
HeBoFill® CL-SP 045
HeBoFill ® extrusion Technical Data Sheet
Products:
HeBoFill® extrusion