MARLOSOL HE 9050 is a polyethylene glycol monohexylether. It is manufactured in Novaky (SL) plant. The product is a water miscible solvent with a high boiling point. It combines excellent solvency with wetting properties and finds application in industrial & household cleaners. In paint & coatings it can be used as humectant, coalescing agent or plasticizer.
Properties
Features
Low Volatility
High Boiling Point
Excellent Solvency Property
Mild Odor
Fast Spreading
Good Miscibility
Wettability
Colour at 50 °C
max. 150
°C
STN EN 1557
Cloud point (1 % in 10 % NaCl)
47 - 50
°C
STN EN 1890
pH (1 %)
5.5 – 7.5
–
STN EN 1262
Free Water Content (Karl Fischer)
max. 0.5
% mass
STN EN 13267
Hydroxyl Value
167 - 182
mg KOH/g
STN EN 13926
Active Substance
approx. 100
% mass
–
Viscosity at 40 °C
approx. 13
mPa.s
STN EN ISO 2555
Density at 40 °C
approx. 987
kg/m3
STN EN ISO 12185
Technical product information
Product Highlights
The product has been developed for the Paints, Inks and Coatings application, but due to its interesting performance it can be successfully used also in applications like leather and textile, industrial and household cleaners, agrochemicals.
MARLOSOL HE 9050 can be used effectively to boost the wettability of many substrates and help to obtain a stable dispersion.
MARLOSOL HE 9050 can be mixed in any ratio both with water and with aromatic oils, and up to 30 % with isoalkanes and cyclics hydrocarbons C13-16 getting clear system.
Storage and Handling
MARLOSOL HE 9050 is a liquid at room temperature. MARLOSOL HE 9050 should preferably be stored in stainless steel tanks. Shelf-life is 24 months from production date for product in its original and sealed packaging.
Packaging Information
MARLOSOL HE 9050 is generally supplied in road tankers, drums, IBC, details on available packaging can be obtained from sales department.
Other Products within this Brand (20)
Complete your formula with these ingredients
Branded products
Function
Categories
MARLOSOL TA 300-70
Surfactants & Emulsifiers
Emulsifying Agent

,
Nonionic Surfactant
Personal Care

,
Paints & Coatings

,
and 9 others
Beauty & Personal Care

,
Industrial

,
and 3 others
MARLOSOL DA 70
Surfactants & Emulsifiers
Emulsifying Agent

,
Nonionic Surfactant
Paints & Coatings

,
Adhesives & Sealants

,
and 8 others
Industrial

,
Agriculture

,
and 2 others
MARLOSOL TA 90
Surfactants & Emulsifiers
Emulsifying Agent

,
Nonionic Surfactant
Personal Care

,
Paints & Coatings

,
and 9 others
Beauty & Personal Care

,
Industrial

,
and 3 others
MARLOSOL TA 15
Surfactants & Emulsifiers
Emulsifying Agent

,
Nonionic Surfactant
Personal Care

,
Paints & Coatings

,
and 9 others
Beauty & Personal Care

,
Industrial

,
and 3 others
MARLOSOL TD 50
Surfactants & Emulsifiers
Emulsifying Agent

,
Nonionic Surfactant
Paints & Coatings

,
Adhesives & Sealants

,
and 8 others
Industrial

,
Agriculture

,
and 2 others
MARLOSOL TA 50
Surfactants & Emulsifiers
Emulsifying Agent

,
Nonionic Surfactant
Personal Care

,
Paints & Coatings

,
and 9 others
Beauty & Personal Care

,
Industrial

,
and 3 others
MARLOSOL TA 30
Surfactants & Emulsifiers
Emulsifying Agent

,
Nonionic Surfactant
Personal Care

,
Paints & Coatings

,
and 9 others
Beauty & Personal Care

,
Industrial

,
and 3 others
MARLOSOL TD 90
Surfactants & Emulsifiers
Emulsifying Agent

,
Nonionic Surfactant
Personal Care

,
Paints & Coatings

,
and 9 others
Beauty & Personal Care

,
Industrial

,
and 3 others
MARLOSOL DA 50
Surfactants & Emulsifiers
Emulsifying Agent

,
Nonionic Surfactant
Paints & Coatings

,
Adhesives & Sealants

,
and 8 others
Industrial

,
Agriculture

,
and 2 others
MARLOSOL TA 60
Surfactants & Emulsifiers
Emulsifying Agent

,
Nonionic Surfactant
Personal Care

,
Paints & Coatings

,
and 9 others
Beauty & Personal Care

,
Industrial

,
and 3 others
MARLOSOL TA 80
Surfactants & Emulsifiers
Emulsifying Agent

,
Nonionic Surfactant
Personal Care

,
Paints & Coatings

,
and 9 others
Beauty & Personal Care

,
Industrial

,
and 3 others
MARLOSOL TA 3070
Surfactants & Emulsifiers
Alcohol Ethoxylates

,
Polyethylene Glycols
Paints & Coatings

,
Adhesives & Sealants

,
and 8 others
Industrial

,
Agriculture

,
and 2 others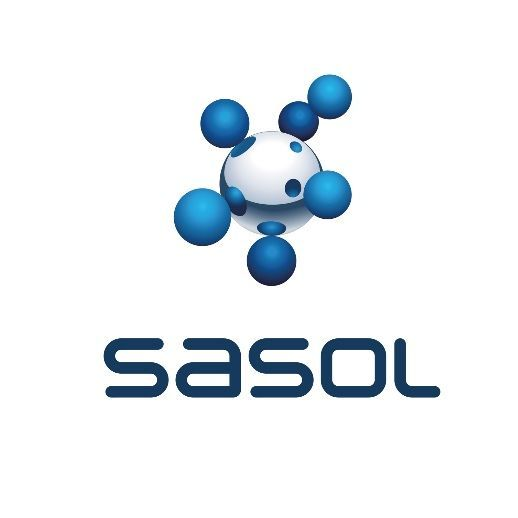 MARLOSOL HE 9050
Sasol Place, 50 Katherine Street