About Us
A pioneering leader with a powerful legacy
Arxada, formerly part of Lonza Specialty Ingredients, is a global specialty chemicals business with leading
positions in Microbial Control Solutions ('MCS') and Specialty Products Solutions ('SPS').
Microbial Control Solutions
MCS addresses six target markets: Hygiene, Home & Personal Care, Paints and Coatings, Crop
Protection, Material Protection and Wood Protection. MCS offers industry-leading regulatory
expertise, a comprehensive portfolio together with a broad range of registrations, which are
critical to maintaining the integrity of its customers' products.
Browse Products by Market (11)
Browse Products by Technology (9)
Featured Products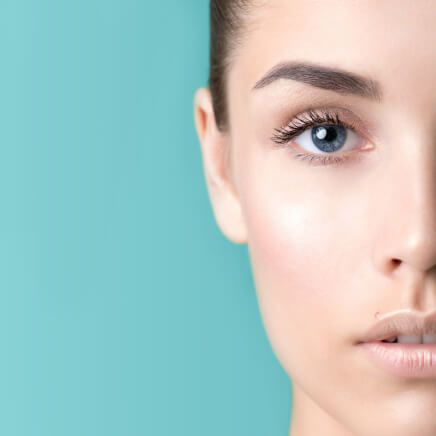 Geogard
Geogard® Boost PHC
Geogard® Boost PHC delivers a broad spectrum of microbial protection with reduced levels of Phenoxyethanol (CAS: 122-99-6) for creams, lotions, moisturizers and conditioners.
Product Families:
Hair Care, Skin Care, Antioxidants & Preservatives
INCI Name:
Propylene Glycol Caprylate, Phenoxyethanol
End Uses:
Body Cream, Hair Conditioner, Moisturizers
Labeling Claims:
Ulta Beauty's Conscious Beauty, Halal, Environmentally Friendly, Sustainable, Organic, Natural, Non-GMO
Benefit Claims:
Antimicrobial, Compatibility, Low Odor, Anti-Fungal, Anti-Bacterial, Easy-To-Dilute, Ease of Formulation, Preservation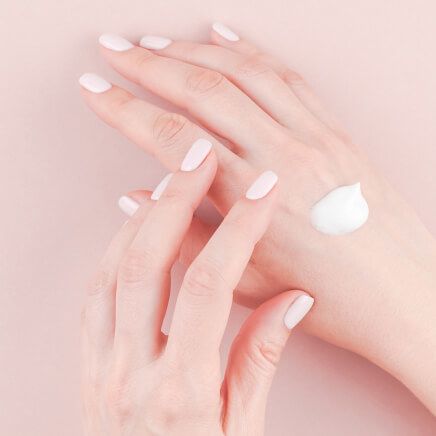 Geogard Ultra
Geogard Ultra®
Geogard Ultra® is a patented natural broad spectrum preservative, consisting of a synergistic blend of Gluconolactone (CAS: 90-80-2) and Sodium Benzoate (CAS: 532-32-1).
Product Families:
Other Personal Hygiene Applications, Hand Hygiene, Skin Care, Baby Care, Bath & Shower, Hair Care, AP/Deo, Color Cosmetics, Wipes, Tissue & Towel, Oral Care, Sun Care, Antioxidants & Preservatives
INCI Name:
Calcium Gluconate, Sodium Benzoate, Gluconolactone
End Uses:
Body Wash, Body Cream, Wet Wipes, Deodorants, Hand Soap, Skin Toners, After Sun Products, Shampoos & Rinses, Face Powder, Make Up Remover, Lipstick, Lip Gloss, Hair Gel, Foundation, Eye Shadow, Hair Conditioner, Baby Wipes, Moisturizers
Labeling Claims:
Credo Clean Standard, Ulta Beauty's Conscious Beauty, Clean at Sephora, Cruelty-Free, Naturally Derived, Halal, Environmentally Friendly, Sustainable, Organic, Natural, Non-GMO, Vegan
Benefit Claims:
Chemical Stability, Broad pH Stability, Anti-Fungal, Anti-Bacterial, Easy Application, Versatility, Preservation, Compatibility, Ease of Formulation, Moisturizing
Most Viewed Documents
Document Name
Type
Products
Arxada Personal Care Solutions Guide
Products:
Amphoterge® K-2, Cosmocil® CQ, Geogard® 111A, Geogard® 111S, Geogard® 221, Geogard® ECT, Geogard Ultra®, Glycacil® 2000, Glycacil® L, Glydant®, Glydant® 2000, Glydant® LTD, Glydant Plus® Liquid, Isocil® PC, Niacinamide USP PC, Arxada Benzethonium Chloride, Glydant Plus® PC, Mikrokill® COS, Spectradyne™, Zinc Omadine® 48% FPS Cosm Grade, SYNETH™ S10 K RSPO MB Pastille, SYNETH™ O13 K RSPO MB, Geogard® Boost PHC
Arxada Personal Care Preservatives Catalog
Products:
Cosmocil® CQ, Geogard® 111A, Geogard® 111S, Geogard® 221, Geogard® ECT, Geogard Ultra®, Glycacil® 2000, Glycacil® L, Glydant®, Glydant® 2000, Glydant® LTD, Glydant Plus® Liquid, Isocil® PC, Arxada Benzethonium Chloride, Glydant Plus® PC, Mikrokill® COS, Spectradyne™, Glydant Plus®, Geogard® Boost PHC
Glydant Plus® Technical Data Sheet
Products:
Glydant Plus® Liquid, Glydant Plus®
Geogard Ultra® Technical Data Sheet
Zinc Omadine® 48% FPS Cosm Grade GL Technical Data Sheet
Products:
Zinc Omadine® 48% FPS Cosm Grade
Cosmocil® CQ Technical Data Sheet
Arxada Home Care Preservation Catalog
Products:
DANTOGARD® 2000 Preservative, DANTOGARD® Plus Liquid, DANTOSERVE™ SG, Proxel® GXL Preservative, Proxel® AQ Preservative, Proxel® BC Preservative, Proxel® BN Preservative, VANTOCIL™ IB Antimicrobial
Arxada Disinfectants and Sanitizers Selection Guide
Products:
NUGEN® R-82G, NUGEN® MB5 A-256, NUGEN® MB5 A-128, NUGEN® MB5 A-64, NUGEN® NR 128 Antimicrobial, NUGEN® NR RTU Antimicrobial, NUGEN® RCS™ 256 Plus, NUGEN® RCS™ 256, NUGEN® RCS™ 128 Plus, NUGEN® RCS™128, NUGEN® EHP RTU, NUGEN® EHP Disinfectant Wipe, NUGEN® EHP-TB RTU, NUGEN® R-82, NUGEN® 1ID-32, NUGEN® 1ID-64, NUGEN® MB5A-4, NUGEN® NR Disinfectant Wipes, NUGEN® Low Streak Disinfectant Wipes, NUGEN® 2M Disinfectant Wipes, NUGEN® Citric-Guard Wipes, NUGEN® MB5N-256, NUGEN® MB5N-128, NUGEN® MB5N-64, NUGEN® S-18, NUGEN® S-21, NUGEN® S-38, NUGEN® HWS-512, NUGEN® HWS-256, NUGEN® HWS-128, NUGEN® HWS-64, NUGEN® HWS-32, NUGEN® L-15, NUGEN® L-7, NUGEN® DC-101, NUGEN® P-39, NUGEN® P-13, NUGEN® P-6, NUGEN® HS-267Q, NUGEN® HS-867Q, NUGEN® DC-101 RTU, NUGEN® DC-103, NUGEN® RTU-90, NUGEN® RTU, NUGEN® HS-1210 50%, NUGEN® HS-1210 14.08%, NUGEN® HS-1210 3.85%, NUGEN® CS-201, NUGEN® R-82F, NUGEN® S-18F, NUGEN® S-21F, NUGEN® DC-103F RTU Sanitizer, NUGEN® S-38F, NUGEN® Disinfectant Wipes, NUGEN® Disinfectant Wipes Plus 2™, NUGEN® Disinfectant Wipes Plus™, NUGEN® Bardac® 205M 1.3%, NUGEN® Bardac® 205M 2.6%, NUGEN® Bardac® 205M 5.2%, NUGEN® Bardac® 205M 7.5%, NUGEN® Bardac® 205M 10%, NUGEN® Bardac® 205M 14.08%, NUGEN® Bardac® 205M 23%, NUGEN® Bardac® 205M 50%, NUGEN® Bardac® 205M RTU, NUGEN® Carbosan™ 7.5, NUGEN® Carbosan™ 20, NUGEN® Carbosan™ 50, NUGEN® Carbosan™ 7.5D, NUGEN® Carbosan™ 20D, NUGEN® Carbosan™ 50D
Arxada Niacinamide USP PC Technical Data Sheet
Products:
Niacinamide USP PC
Geogard® ECT Technical Data Sheet
Spectradyne™ Technical Data Sheet
Glycacil® 2000 Technical Data Sheet