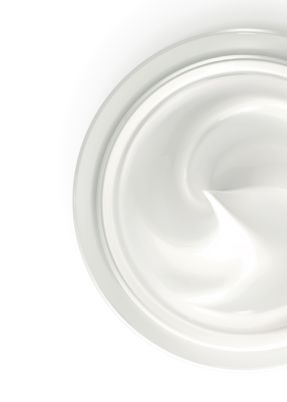 Evera is a 100% natural ingredients company. Through technology and innovation, we offer industries around the world healthier, more sustainable, clean label and plant-based options, that meet their consumers needs. We see all the possibilities of the natural world. And more.
We have Citrosuco's sustainability DNA, and our products carry the best socio-environmental practices and the journey of making a positive impact on people and the planet. All the raw material we use comes from farms that have the SAI Platform international certification, ensuring its traceability and sustainable origin.
For more details, please visit our website everaingredients.com
Browse Products by Market (5)
Browse Products by Technology (7)
Most Viewed Brands
Evera by Citrosuco
Fiberfeel
Applications: Animal Health & Nutrition, Beverage, Food
Product Families: Nutrition & Fortification, Whole Foods, Extracts & Premixes, Dietary Fiber
End Uses: Smoothies, Ready Meals, Sauces
Fiberfeel is an innovative clean label alternative for hydrocolloids replacement. Suitable for different products, including low calories items.
Evera by Citrosuco
Tastelift
Applications: Beverage, Food, Confectionery
Product Families: Vitamins, Extracts & Oils, Functionals, Functional Additives
Chemical Family: Essential Oils
Flavor Family: Fruit Flavors
INCI Name: Citrus Sinensis (Orange) Peel Oil Expressed
End Uses: Juices, Toppings, Fruit Based Preparations
Tastelift is a FTNF Orange Essence enhances the flavor and natural freshness of orange in juices, nectars, and other foods (sauces, toppings, fillings, fruit preparations, etc.)

Most Viewed Documents
Document Name
Type
Products
Fiberfeel DF (Dehydrated Orange Fiber) Specification Sheet
Products:
Fiberfeel DF (Dehydrated Orange Fiber)
Evera by Citrosuco Orange Essential Oil (Folded 5x) Specification Sheet
Products:
Orange Essential Oil (Folded 5x)
Evera by Citrosuco Orange Essential Oil Safety Data Sheet
Products:
Orange Essential Oil (Peel Oil)
Evera by Citrosuco Concentrated Orange Essence Aroma (Water Phase) Specification Sheet
Products:
Concentrated Orange Essence Aroma (Water Phase)
Evera by Citrosuco Orange Essence Oil (Oil Phase FTNF) Specification Sheet
Products:
Orange Essence Oil (Oil Phase FTNF)
Evera by Citrosuco Orange Essential Oil (Peel Oil) Specification Sheet
Products:
Orange Essential Oil (Peel Oil)
Tastelift AB (FTNF Orange Flavor) Specification Sheet
Products:
Tastelift AB (FTNF Orange Flavor)
Tastelift FTNF Orange Flavor Safety Data Sheet
Products:
Tastelift RS (FTNF Orange Flavor), Tastelift AB (FTNF Orange Flavor), Tastelift SF (FTNF Orange Flavor)
Evera by Citrosuco Orange Valencia Essential Oil (Peel Oil) Specification Sheet
Products:
Orange Valencia Essential Oil (Peel Oil)
Evera by Citrosuco Orange Terpene (D-Limonene) Specification Sheet
Products:
Orange Terpene (d-Limonene)
Evera by Citrosuco Orange Terpene Safety Data Sheet
Evera by Citrosuco Orange Terpene Specification Sheet