Ferrnsol specialty soaps, cleaners and lubricants provide solutions for a variety of markets. Our All- Natural Base Soaps are used by name brand and boutique liquid soap and cleaner manufacturers, customers looking for sustainably focused products and users of soap-based lubricants. Our specialty soaps & cleaners fill many niche markets including bulk all purpose cleaning needs, wire cleaning and welding antispatter. Ferrnsol Specialty Lubricants are used in many industrial applications such as form releases, forming and cleaning pastes, chain & conveyor lubricants and rubber & elastomer lubricants.
Featured Products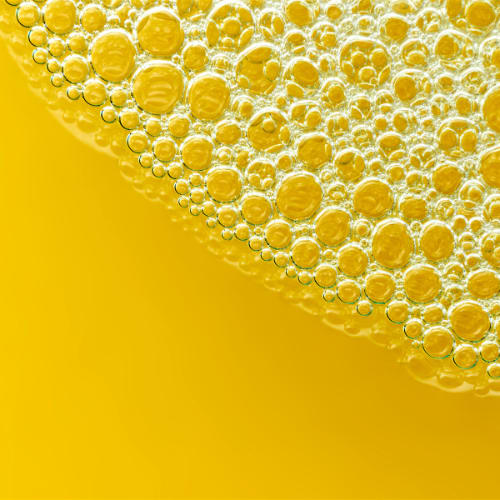 Ferrnsol Soaps and Cleaners
Ferrnsol Soaps and Cleaners 540 Natural Base Soap
An all-natural, highly concentrated liquid soap that is made from a blend of coconut, olive, and tree oils. It does not contain any fragrances or perfumes.
Product Families:
Commercial Cleaners, Equipment & Parts, Soaps, Soaps & Soap Bases, Hand Hygiene, Bath & Shower, Dish Care, Surface Care
Chemical Family:
Vegetable Oils
End Uses:
Liquid Hand Soap, Wall Cleaners, Bathroom Cleaners, Liquid Dishwash, Floor Cleaners, Liquid Soap, Body Wash
Labeling Claims:
Silicone-free, Plant-Based, Naturally Derived, Silicon-free, Solvent-free, Vegan, Phosphate-free, Environmentally Friendly, Fragrance-free, Sulfate-free, Petroleum-free, Non-Toxic, Biocides-free, From Renewable Resources, Sustainable, Not Listed In California Proposition 65, Biodegradable, Natural
Benefit Claims:
Easy-To-Dilute, High Foaming, Moisturizing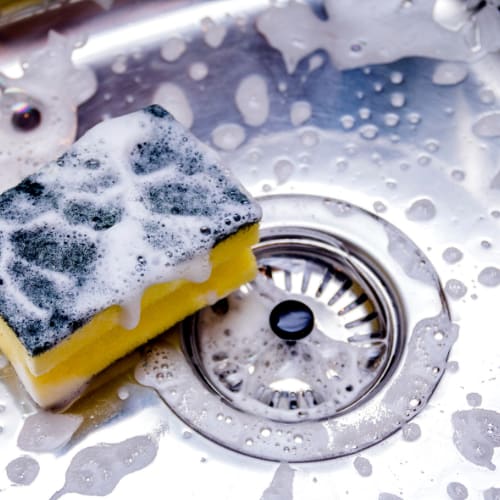 Ferrnsol Soaps and Cleaners
Ferrnsol Soaps and Cleaners 435 Natural Base Soap
This unique oil blend helps create a beautiful castile soap that offers a wonderful lather with highly effective cleaning capabilities.
Product Families:
Commercial Cleaners, Soaps, Soaps & Soap Bases, Hand Hygiene, Bath & Shower, Dish Care, Surface Care
Chemical Family:
Vegetable Oils
End Uses:
Liquid Hand Soap, Wall Cleaners, Bathroom Cleaners, Liquid Dishwash, Floor Cleaners, Liquid Soap, Body Wash
Labeling Claims:
Silicone-free, Plant-Based, Naturally Derived, Silicon-free, Solvent-free, Vegan, Phosphate-free, Environmentally Friendly, Fragrance-free, Sulfate-free, Petroleum-free, Non-Toxic, Biocides-free, From Renewable Resources, Sustainable, Not Listed In California Proposition 65, Biodegradable, Natural
Benefit Claims:
Moisturizing, Easy-To-Dilute, High Foaming
Brand Summary
Chemical Family
Mixtures & Blends
,
Vegetable Oils
Ingredient Origin
Natural Origin
,
Plant Origin
,
Vegetable Origin
Ready-to-Use Product Type
Automotive Cleaners
,
Cleaner
,
Degreasers
,
Industrial Cleaners
,
Multipurpose Cleaners
Technologies
Cleaning Ingredients
,
Cosmetic Ingredients
,
Ready-to-Use Products
Product Families
Cleaners
Commercial Cleaners
,
Industrial Cleaners
Cosmetic Ingredients Functions
Benefit Claims
Easy-To-Dilute
,
High Foaming
,
Moisturizing
Labeling Claims
Biocides-free
,
Biodegradable
,
Environmentally Friendly
,
Fragrance-free
,
From Renewable Resources
,
Natural
,
Naturally Derived
,
Non-Toxic
,
Not Listed In California Proposition 65
,
Petroleum-free
,
Phosphate-free
,
Plant-Based
,
Silicon-free
,
Silicone-free
,
Solvent-free
,
Sulfate-free
,
Sustainable
,
Vegan
Markets
HI&I Care
,
Industrial
,
Personal Care
Applications
Chemical & Industrial Manufacturing
Institutional & Industrial Care
Industrial Cleaning
,
Technical Cleaning
Application Area
Concrete Cleaner
,
Equipment
,
Floor
,
Tire Tread Surfaces
,
Wall
,
Wires
Compatible Substrates & Surfaces
Aluminum
,
Concrete
,
Copper
,
Elastomers & Rubbers
,
Metal
,
Plastics
,
Steel
Bath & Shower Applications
Body Wash
,
Liquid Soap
,
Scrub
Home Care Applications
Bathroom Cleaners
,
Floor Cleaners
,
Liquid Dishwash
,
Wall Cleaners
I&I Cleaning Applications
Liquid Soap
,
Multipurpose Cleaners
Personal Hygiene Applications
Hand Wash
,
Liquid Hand Soap