Ferrnsol Pure Base Soap is an all-natural liquid soap made from coconut and soybean oils. It has a luminous golden-yellow color and is suitable for use as the base for body or hand washes where scents, essential oils, and fragrances can be added.
Chemical Family:
Vegetable Oils
Ready-to-Use Product Type:
Cleaner
Ingredient Origin:
Vegetable Origin

,
Plant Origin

,
Natural Origin
Labeling Claims:
Natural

,
Silicon-free

,
Naturally Derived

,
Biocides-free

,
Sulfate-free

,
Plant-Based

,
Not Listed In California Proposition 65

,
Biodegradable

,
Phosphate-free

,
Petroleum-free

,
Silicone-free

,
Vegan

,
From Renewable Resources

,
Non-Toxic

,
Solvent-free

,
Environmentally Friendly
Price
Available upon quote
Minimum Order Quantity
Quote required
Available Incoterms
Quote required
Regional Availability
Quote required
Ask JTM Products Questions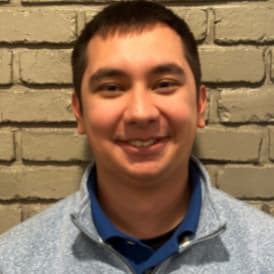 Ask the Supplier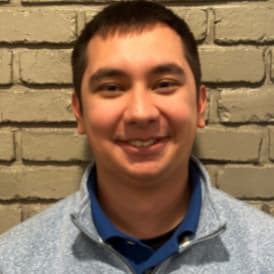 Ferrnsol Soaps and Cleaners Skid-Daddle
Ferrnsol Soaps and Cleaners Concentrated Gel Soap
Ferrnsol Soaps and Cleaners 540 Natural Base Soap
JTM Products - Soaps and Cleaners Pure Base Soap Technical Data Sheet
JTM Products - Soaps and Cleaners Pure Base Soap Technical Data Sheet
Technical Data Sheet
JTM Base Soap Brochure
Brochure
Knowde Enhanced TDS
Identification & Functionality
Ready-to-Use Product Type
Cosmetic Ingredients Functions
Technologies
Cleaning Ingredients
,
Cosmetic Ingredients
Ferrnsol Soaps and Cleaners Pure Base Soap

Features & Benefits
Product Background
Base Soaps for Specialty Soap Manufacturers JTM Products has a simple proposition to help build your business: let us do what we do best (make base soaps) freeing you to do what you do best (add colors, perfumes and specialty additives) to create your unique liquid soap products.
Over the past 100 years, JTM has provided drums, totes or tank wagons of high quality, all-natural base soap. You can rely on us to supply the basic building blocks upon which you can create successful specialty soaps.
Our base soaps are currently being supplied to makers of:
boutique liquid soaps
all-natural soaps
sustainably-focused products
soap-based cleaners
soap-based lubricants
Additionally, we provide base soap to other specialty product manufacturers that can bottle their own products.
Bath & Shower Applications
I&I Cleaning Applications
Personal Hygiene Applications
Applications
Use at full strength or diluted
As a base soap for cleaning products
Can be used to clean hands, body, dishes, floors, walls, woodwork, and bathrooms
Excellent choice for use in general cleaning
Recommended Dilution
Recommended Dilution Rate w/ Clean Potable Water
1:1
Heavily Soiled Area
2:1
Foaming Hand Soap
5:1
General Cleaning
As a foaming hand soap:
Dilute Pure Base Soap 2:1 with water. Pour into foaming hand soap bottle.

As a general cleaner:
Dilute Pure Base Soap 5:1 with water. Spray or wipe on surface to be cleaned. Scrub and wipe off.
NOTE:
These are recommendations only; depending on application, dilution rate may vary.
Typical Properties
| | | | |
| --- | --- | --- | --- |
| | Value | Units | Test Method / Conditions |
| Soap Content | approx. 25 | % | - |
| Soap Concentration | approx. 25 | % | - |
| Density | 8.6 | - | - |
| Freezing Point | approx. 30 | ˚F | - |
| Pour Point | 0 | °C | - |
Cleanup
If spilled wipe up with damp cloth.
Precautions
In case of eye contact, rinse eye with water.
Packaging
Available in 5 gallon pails, drums and totes
Storage & Shelf life
Store in tightly sealed containers in a cool, dry area away from direct sunlight and sources of heat. Shelf life of properly stored material is one year from date of manufacture.
Ferrnsol Soaps and Cleaners Pure Base Soap
JTM Products