Scott Bader is a global chemical company. Established in 1921, it has a century of expertise in manufacturing Adhesives, Resins, Gelcoats and Functional Polymers for a variety of markets around the world. Scott Bader now employs 750 people across 7 manufacturing sites and 18 offices worldwide. Scott Bader is committed to expanding its global reach, with recent ventures including North America, India, Japan and Australia, while continuing to build on its reputation for innovation, outstanding quality and technical expertise.
Browse Products by Market (8)
Browse Products by Technology (6)
Online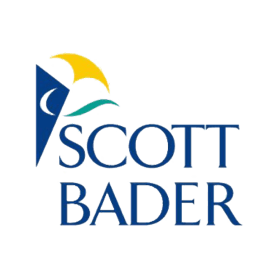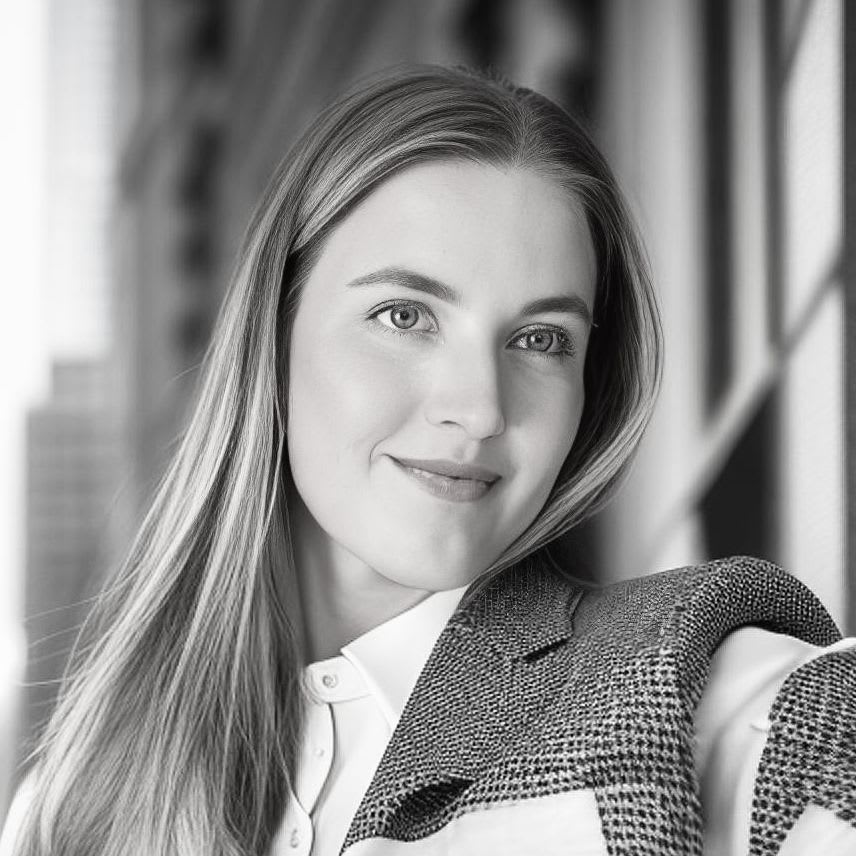 Imogen Prior
Marketing Expert
Marketing
Please reach out to me with any questions, I am happy to assist you in learning more about our Composites, Adhesives and Functional Polymers.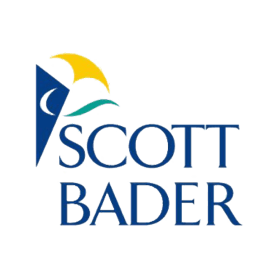 Perminder Gill
Technical Expert
R&D
Please reach out to me with any questions and I'm happy to help explain the products featured in our storefront!
Online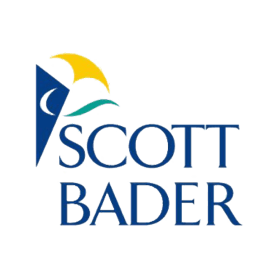 Tracey Norton
Customer Service Expert
Sales
Please contact me for any commercial or technical information related to the Scott Bader Personal Care product range.
Most Viewed Documents
Document Name
Type
Products
Chromoplast A-105 PE/1 Technical Data Sheet
Products:
Chromoplast A-105 PE/1
Crestabond® M1-02 Structural Adhesive Technical Data Sheet
Crestabond® M1-02 Structural Adhesive
Products:
Crestabond® M1-02 Structural Adhesive
Crestabond® M1-02 Structural Adhesive, Crestabond® M1-04 Structural Adhesive, Crestabond® M1-05 Structural Adhesive, Crestabond® M1-10 Structural Adhesive, Crestabond® M1-20 Structural Adhesive, Crestabond® M1-30 Structural Adhesive, Crestabond® M1-60HV Structural Adhesive, Crestabond® M1-90HV Structural Adhesive, Crestabond® M7-04 Structural Adhesive, Crestabond® M7-05 Structural Adhesive, Crestabond® M7-15 Structural Adhesive, Crestabond® PP-04 Structural Adhesive
Products:
Crestabond® M1-02 Structural Adhesive, Crestabond® M1-04 Structural Adhesive, Crestabond® M1-05 Structural Adhesive, Crestabond® M1-10 Structural Adhesive, Crestabond® M1-20 Structural Adhesive, Crestabond® M1-30 Structural Adhesive, Crestabond® M1-60HV Structural Adhesive, Crestabond® M1-90HV Structural Adhesive, Crestabond® M7-04 Structural Adhesive, Crestabond® M7-05 Structural Adhesive, Crestabond® M7-15 Structural Adhesive, Crestabond® PP-04 Structural Adhesive
Scott Bader European Product Guide
Crestabond® M1-02 Structural Adhesive, Crestabond® M1-04 Structural Adhesive, Crestabond® M1-05 Structural Adhesive, Crestabond® M1-10 Structural Adhesive, Crestabond® M1-20 Structural Adhesive, Crestabond® M1-30 Structural Adhesive, Crestabond® M1-60HV Structural Adhesive, Crestabond® M1-90HV Structural Adhesive, Crestabond® M7-04 Structural Adhesive, Crestabond® M7-05 Structural Adhesive, Crestabond® M7-15 Structural Adhesive, Crestabond® PP-04 Structural Adhesive, Crestafix® 90-82PA Polyester Bonding Paste, Crestafix® B39 Adhesive, Crestafix® 621CC 45 Bonding Paste, Crestafix® 621CC 85 Bonding Paste, Crestafix® 630PA (Provisional), Crestafix® 90-78PA Polyester Bonding Paste, Crestafix® 90-84PA Polyester Bonding Paste, Crestafix® 90-80PA Polyester Bonding Paste, Crestafix® F26 Polyester Compound, Crestomer® 1150PA, Crestomer® 1151A Structural Adhesive, Crestomer® 1152PA Structural Adhesive, Crestomer® 1153PA Structural Adhesive, Crestomer® 1186PA Structural Adhesive, Crestomer® 1196PA Structural Adhesive, Crestomer® Advantage 10 Structural Adhesive, Crestomer® Advantage 30 Structural Adhesive, Crestomer® Advantage 60 Structural Adhesive, Crystic® Decorative Casting Resin 911PA, Crystic® Decorative Casting Resin 911PASA, Crystic® Decorative Casting Resin 912PA, Crystic® Polyester Resin 1381PA, Crystic® Polyester Resin 406COS, Crystic® Polyester Resin 921, Crystic® Polyester Resin 921LV, Crystic® Resin PD10031PA – 01, Crystic® Solid Surface Casting Resin 935PA, Crystic® Fire Retardant Resin 1355PA, Crystic® Fire Retardant Resin 5046PA, Crystic® Fire Retardant Resin PD9453PA, Crystic® Fire Retardant Resin U 1131TPA, Crystic® Fire Retardant Resin U1007TPA, Crystic® FR Resin 347 EPA, Crystic® FR Resin 349E PA, Crystic® CiPP Resin D5101, Crystic® Pipe Relining Resin 4044TV01, Crystic® Pipe Relining Resin D3846PA, Crystic® Pipe Relining Resin D3846SA, Crystic® Pipe Relining Resin PD10098T, Crystic® Pipe Relining Resin PD10154I, Crystic® Pipe Relining Resin PD9635UV, Crystic® Thixotropic Resin VE676T, Crystic® Polyester Resin 701PAX, Crystic® Polyester Resin 702PAX, Crystic® Polyester Resin 703PA, Crystic® Polyester Resin U904LVK, Crystic® Transfer Moulding Resin 1141PA, Crystic® Transfer Moulding Resin 1141PAMV, Crystic® Transfer Moulding Resin 1143PA, Crystic® Transfer Moulding Resin 5008ST, Crystic® Transfer Moulding Resin 781PALV, Crystic® Transfer Moulding Resin 782PA, Crystic® Transfer Moulding Resin 783PA, Crystic® Transfer Moulding Resin 784PA, Crystic® Transfer Moulding Resin 785PA, Crystic® Vinyl Ester Resin VE 679PA, Crystic® Vinyl Ester Resin VE671-03, Crystic® Vinyl Ester Resin VE679-03PA, Crystic® Polyester Resin 198, Crystic® Polyester Resin 199, Crystic® Polyester Resin 199PA, Crystic® Polyester Resin 397PA, Crystic® Polyester Resin 625PA, Crystic® Vinylester Resin VE671, Crystic® Vinylester Resin VE673, Crystic® Laminating Resin 1-301PA, Crystic® Laminating Resin 1122PA, Crystic® Laminating Resin 2-301PA, Crystic® Laminating Resin 406PA, Crystic® Laminating Resin 4252.4 TEPA V01, Crystic® Laminating Resin 471PALV, Crystic® Polyester Resin 1160PA, Crystic® Polyester Resin 123PA, Crystic® Polyester Resin 125PA, Crystic® Polyester Resin 2.406PA, Crystic® Polyester Resin 2.420PA, Crystic® Polyester Resin 2.446PA, Crystic® Polyester Resin 2.8500PA, Crystic® Polyester Resin 2000PA, Crystic® Polyester Resin 489PA, Crystic® Polyester Resin 491PA, Crystic® Polyester Resin 491PAT, Crystic® Polyester Resin R115NT, Crystic® Polyester Resin R115PA, Crystic® Thixotropic Resin LS 451PA, Crystic® Polyester Resin 196E, Crystic® Polyester Resin 272, Crystic® Polyester Resin 272E, Crystic® Flexible Putty Resin PDME 073PA, Crystic® Polyester Resin 1113PA, Crystic® Polyester Resin 1124PA, Crystic® Polyester Resin 195, Crystic® Polyester Resin 197M, Crystic® Polyester Resin 5513 NA, Crystic® Polyester Resin PDME 074, Crystic® Resin 3454.4T AC01, Crystic® Resin S15.6, Crystic® High Performance Resin 3642.3, Crystic® Polyester Resin 990PA, Chromoplast A-105 PE/1, Crystic® Polyester Resin A-105 PE/5, Crestapol® 1080 Urethane Acrylate Resin, Crestapol® 1210 Urethane Acrylate Resin, Crestapol® 1210A Urethane Acrylate Resin, Crestapol® 1211A Urethane Acrylate Resin, Crestapol® 1212 Urethane Acrylate Resin, Crestapol® 1213A Urethane Acrylate Resin, Crestapol® 1214 Urethane Acrylate Resin, Crestapol® 1216 Urethane Acrylate Resin, Crestapol® 1218 Urethane Acrylate Resin, Crestapol® 1218PA White, Crestapol® 1220PA Urethane Acrylate Resin, Crestapol® 1250 Urethane Acrylate Resin, Crestapol® 1260 Urethane Acrylate Resin, Crestapol® 1261 Urethane Acrylate Resin, Crystic® Gelcoat LS 97PA Isopthalic Spray, Crystic® Brush Gelcoat LS 31PA, Crystic® Fireguard Gelcoat 75PA (S), Crystic® Isophthalic Brush Gelcoat 80PA, Crystic® Isophthalic Brush Gelcoat GT-600, Crystic® Isophthalic Brush Gelcoat LS 88PA, Crystic® Low Styrene Gelcoat 76PA FR, Crystic® Low Styrene Spray Gelcoat LS 96PA, Crystic® Low Styrene Spray Gelcoat LS 98PA, Crystic® Low Viscosity Gelcoat 64PA, Crystic® Orthophthalic Gelcoat 25PA, Crystic® Sandable Brush Gelcoat 42PA, Crystic® Sandable Brush Gelcoat 43PA, Crystic® Sandable Spray Gelcoat 44PA, Crystic® Spray Gelcoat LS 30PA, Crystic® Spray Gelcoat Stonecast 95PA, Crystic® Spray Mouldguard (S), Low Styrene Crystic® Ecogel S4PA, Crystic® Isophthalic Spray Gelcoat GT-1000, Crystic® Ultra-Low Styrene Ecogel S2PA, Crystic® Very-Low Styrene Ecogel S3PA, Crystic® Spray Gelcoat 92PA, Crystic® Spray Gelcoat 976SMK, Crystic® Spray Gelcoat 997SMK, Crystic® Fireguard Gelcoat 70PA, Crystic® Fireguard Gelcoat 72PA, Crystic® Fireguard Gelcoat 72PAX, Crystic® Fireguard Gelcoat 73PA, Crystic® Fireguard Gelcoat 75E (B), Crystic® Fireguard Gelcoat 75PA (B), Crystic® Fireguard Gelcoat 75PA (IMS) Excel, Fireguard® Gelcoat 78PA, Crystic® Brush Topcoat 506PA, Crystic® Brush Topcoat 507PA, Crystic® Isophthalic Brush Topcoat 65PAX, Crystic® Orthophthalic Spray Topcoat 408PA, Crystic® Orthophthalic Topcoat 402PA, Crystic® Orthophthalic Topcoat 407PA, Crystic® GelTint Colourant, Crystic® Low Styrene Brush Gelcoat 251PA, Crystic® FR1166 PAK, Crystic® Gelcoat 11PA, Crystic® Gelcoat 12PA, Crystic® Gelcoat 15E(B), Crestamould® Gelcoat 15PA (B), Crestamould® Gelcoat 15PA (S), Crestamould® Resin 474PA, Crestamould® RTR 4010PA, Crestamould® VE 679PA, Crestamould® VE 690PA, Crestamould® B12, Crestamould® T27, Crestamould® T28, Crestamould® T29 Extrudable, Crystic® Glosscoat, Crystic® Primecoat, Crestafix® B72R Bonding Paste, Crestamould® T29 Sprayable
Products:
Crestabond® M1-02 Structural Adhesive, Crestabond® M1-04 Structural Adhesive, Crestabond® M1-05 Structural Adhesive, Crestabond® M1-10 Structural Adhesive, Crestabond® M1-20 Structural Adhesive, Crestabond® M1-30 Structural Adhesive, Crestabond® M1-60HV Structural Adhesive, Crestabond® M1-90HV Structural Adhesive, Crestabond® M7-04 Structural Adhesive, Crestabond® M7-05 Structural Adhesive, Crestabond® M7-15 Structural Adhesive, Crestabond® PP-04 Structural Adhesive, Crestafix® 90-82PA Polyester Bonding Paste, Crestafix® B39 Adhesive, Crestafix® 621CC 45 Bonding Paste, Crestafix® 621CC 85 Bonding Paste, Crestafix® 630PA (Provisional), Crestafix® 90-78PA Polyester Bonding Paste, Crestafix® 90-84PA Polyester Bonding Paste, Crestafix® 90-80PA Polyester Bonding Paste, Crestafix® F26 Polyester Compound, Crestomer® 1150PA, Crestomer® 1151A Structural Adhesive, Crestomer® 1152PA Structural Adhesive, Crestomer® 1153PA Structural Adhesive, Crestomer® 1186PA Structural Adhesive, Crestomer® 1196PA Structural Adhesive, Crestomer® Advantage 10 Structural Adhesive, Crestomer® Advantage 30 Structural Adhesive, Crestomer® Advantage 60 Structural Adhesive, Crystic® Decorative Casting Resin 911PA, Crystic® Decorative Casting Resin 911PASA, Crystic® Decorative Casting Resin 912PA, Crystic® Polyester Resin 1381PA, Crystic® Polyester Resin 406COS, Crystic® Polyester Resin 921, Crystic® Polyester Resin 921LV, Crystic® Resin PD10031PA – 01, Crystic® Solid Surface Casting Resin 935PA, Crystic® Fire Retardant Resin 1355PA, Crystic® Fire Retardant Resin 5046PA, Crystic® Fire Retardant Resin PD9453PA, Crystic® Fire Retardant Resin U 1131TPA, Crystic® Fire Retardant Resin U1007TPA, Crystic® FR Resin 347 EPA, Crystic® FR Resin 349E PA, Crystic® CiPP Resin D5101, Crystic® Pipe Relining Resin 4044TV01, Crystic® Pipe Relining Resin D3846PA, Crystic® Pipe Relining Resin D3846SA, Crystic® Pipe Relining Resin PD10098T, Crystic® Pipe Relining Resin PD10154I, Crystic® Pipe Relining Resin PD9635UV, Crystic® Thixotropic Resin VE676T, Crystic® Polyester Resin 701PAX, Crystic® Polyester Resin 702PAX, Crystic® Polyester Resin 703PA, Crystic® Polyester Resin U904LVK, Crystic® Transfer Moulding Resin 1141PA, Crystic® Transfer Moulding Resin 1141PAMV, Crystic® Transfer Moulding Resin 1143PA, Crystic® Transfer Moulding Resin 5008ST, Crystic® Transfer Moulding Resin 781PALV, Crystic® Transfer Moulding Resin 782PA, Crystic® Transfer Moulding Resin 783PA, Crystic® Transfer Moulding Resin 784PA, Crystic® Transfer Moulding Resin 785PA, Crystic® Vinyl Ester Resin VE 679PA, Crystic® Vinyl Ester Resin VE671-03, Crystic® Vinyl Ester Resin VE679-03PA, Crystic® Polyester Resin 198, Crystic® Polyester Resin 199, Crystic® Polyester Resin 199PA, Crystic® Polyester Resin 397PA, Crystic® Polyester Resin 625PA, Crystic® Vinylester Resin VE671, Crystic® Vinylester Resin VE673, Crystic® Laminating Resin 1-301PA, Crystic® Laminating Resin 1122PA, Crystic® Laminating Resin 2-301PA, Crystic® Laminating Resin 406PA, Crystic® Laminating Resin 4252.4 TEPA V01, Crystic® Laminating Resin 471PALV, Crystic® Polyester Resin 1160PA, Crystic® Polyester Resin 123PA, Crystic® Polyester Resin 125PA, Crystic® Polyester Resin 2.406PA, Crystic® Polyester Resin 2.420PA, Crystic® Polyester Resin 2.446PA, Crystic® Polyester Resin 2.8500PA, Crystic® Polyester Resin 2000PA, Crystic® Polyester Resin 489PA, Crystic® Polyester Resin 491PA, Crystic® Polyester Resin 491PAT, Crystic® Polyester Resin R115NT, Crystic® Polyester Resin R115PA, Crystic® Thixotropic Resin LS 451PA, Crystic® Polyester Resin 196E, Crystic® Polyester Resin 272, Crystic® Polyester Resin 272E, Crystic® Flexible Putty Resin PDME 073PA, Crystic® Polyester Resin 1113PA, Crystic® Polyester Resin 1124PA, Crystic® Polyester Resin 195, Crystic® Polyester Resin 197M, Crystic® Polyester Resin 5513 NA, Crystic® Polyester Resin PDME 074, Crystic® Resin 3454.4T AC01, Crystic® Resin S15.6, Crystic® High Performance Resin 3642.3, Crystic® Polyester Resin 990PA, Chromoplast A-105 PE/1, Crystic® Polyester Resin A-105 PE/5, Crestapol® 1080 Urethane Acrylate Resin, Crestapol® 1210 Urethane Acrylate Resin, Crestapol® 1210A Urethane Acrylate Resin, Crestapol® 1211A Urethane Acrylate Resin, Crestapol® 1212 Urethane Acrylate Resin, Crestapol® 1213A Urethane Acrylate Resin, Crestapol® 1214 Urethane Acrylate Resin, Crestapol® 1216 Urethane Acrylate Resin, Crestapol® 1218 Urethane Acrylate Resin, Crestapol® 1218PA White, Crestapol® 1220PA Urethane Acrylate Resin, Crestapol® 1250 Urethane Acrylate Resin, Crestapol® 1260 Urethane Acrylate Resin, Crestapol® 1261 Urethane Acrylate Resin, Crystic® Gelcoat LS 97PA Isopthalic Spray, Crystic® Brush Gelcoat LS 31PA, Crystic® Fireguard Gelcoat 75PA (S), Crystic® Isophthalic Brush Gelcoat 80PA, Crystic® Isophthalic Brush Gelcoat GT-600, Crystic® Isophthalic Brush Gelcoat LS 88PA, Crystic® Low Styrene Gelcoat 76PA FR, Crystic® Low Styrene Spray Gelcoat LS 96PA, Crystic® Low Styrene Spray Gelcoat LS 98PA, Crystic® Low Viscosity Gelcoat 64PA, Crystic® Orthophthalic Gelcoat 25PA, Crystic® Sandable Brush Gelcoat 42PA, Crystic® Sandable Brush Gelcoat 43PA, Crystic® Sandable Spray Gelcoat 44PA, Crystic® Spray Gelcoat LS 30PA, Crystic® Spray Gelcoat Stonecast 95PA, Crystic® Spray Mouldguard (S), Low Styrene Crystic® Ecogel S4PA, Crystic® Isophthalic Spray Gelcoat GT-1000, Crystic® Ultra-Low Styrene Ecogel S2PA, Crystic® Very-Low Styrene Ecogel S3PA, Crystic® Spray Gelcoat 92PA, Crystic® Spray Gelcoat 976SMK, Crystic® Spray Gelcoat 997SMK, Crystic® Fireguard Gelcoat 70PA, Crystic® Fireguard Gelcoat 72PA, Crystic® Fireguard Gelcoat 72PAX, Crystic® Fireguard Gelcoat 73PA, Crystic® Fireguard Gelcoat 75E (B), Crystic® Fireguard Gelcoat 75PA (B), Crystic® Fireguard Gelcoat 75PA (IMS) Excel, Fireguard® Gelcoat 78PA, Crystic® Brush Topcoat 506PA, Crystic® Brush Topcoat 507PA, Crystic® Isophthalic Brush Topcoat 65PAX, Crystic® Orthophthalic Spray Topcoat 408PA, Crystic® Orthophthalic Topcoat 402PA, Crystic® Orthophthalic Topcoat 407PA, Crystic® GelTint Colourant, Crystic® Low Styrene Brush Gelcoat 251PA, Crystic® FR1166 PAK, Crystic® Gelcoat 11PA, Crystic® Gelcoat 12PA, Crystic® Gelcoat 15E(B), Crestamould® Gelcoat 15PA (B), Crestamould® Gelcoat 15PA (S), Crestamould® Resin 474PA, Crestamould® RTR 4010PA, Crestamould® VE 679PA, Crestamould® VE 690PA, Crestamould® B12, Crestamould® T27, Crestamould® T28, Crestamould® T29 Extrudable, Crystic® Glosscoat, Crystic® Primecoat, Crestafix® B72R Bonding Paste, Crestamould® T29 Sprayable
Crestabond® M1-04 Structural Adhesive Technical Data Sheet
Crestabond® M1-04 Structural Adhesive
Products:
Crestabond® M1-04 Structural Adhesive
Crestabond® M1-05 Structural Adhesive Technical Data Sheet
Crestabond® M1-05 Structural Adhesive
Products:
Crestabond® M1-05 Structural Adhesive
Crestabond® M1-10 Structural Adhesive Technical Data Sheet
Crestabond® M1-10 Structural Adhesive
Products:
Crestabond® M1-10 Structural Adhesive
Crestabond® M1-20 Structural Adhesive Technical Data Sheet
Crestabond® M1-20 Structural Adhesive
Products:
Crestabond® M1-20 Structural Adhesive
Crestabond® M1-30 Structural Adhesive Technical Data Sheet
Crestabond® M1-30 Structural Adhesive
Products:
Crestabond® M1-30 Structural Adhesive
Crestabond® M1-60HV Structural Adhesive Technical Data Sheet
Crestabond® M1-60HV Structural Adhesive
Products:
Crestabond® M1-60HV Structural Adhesive
Crestabond® M1-90HV Structural Adhesive Technical Data Sheet
Crestabond® M1-90HV Structural Adhesive
Products:
Crestabond® M1-90HV Structural Adhesive
Crestabond® M7-04 Structural Adhesive Technical Data Sheet
Crestabond® M7-04 Structural Adhesive
Products:
Crestabond® M7-04 Structural Adhesive