Knowde Enhanced TDS
Identification & Functionality
+
Cosmetic Ingredient Functions
Recommended Uses & Known Applications
• AGENAJEL 21.387 is used as natural rheology modifier in personal care emulsions
- as thickener for hot processed personal care products
- if added at the end of the emulsification process to provide in granular form
silky skin-feeling, reduced greasiness and slow release effect.
• It leaves a soft and silky skin feeling.
• It is compatible with common used cosmetic raw materials.
Typical Properties
| | | | |
| --- | --- | --- | --- |
| | Value | Units | Test Method / Conditions |
| Ash Content (650°C in substance) | max. 0.5 | % | |
| Moisture Content | max. 6.0 | % | ISO 1666 |
| pH Value | 5.0-8.0 | - | |
Microbiological Values
| | | | |
| --- | --- | --- | --- |
| | Value | Units | Test Method / Conditions |
| Yeasts Count | max. 20 | per g | ISO/Pharm. Eur. |
| Molds Count | max. 20 | per g | ISO/Pharm. Eur. |
| Total Plate Count | max. 500 | per g | |
Regulatory & Compliance
+
Certifications & Compliance
Technical Details & Test Data
+
Viscosity - Temperature Profile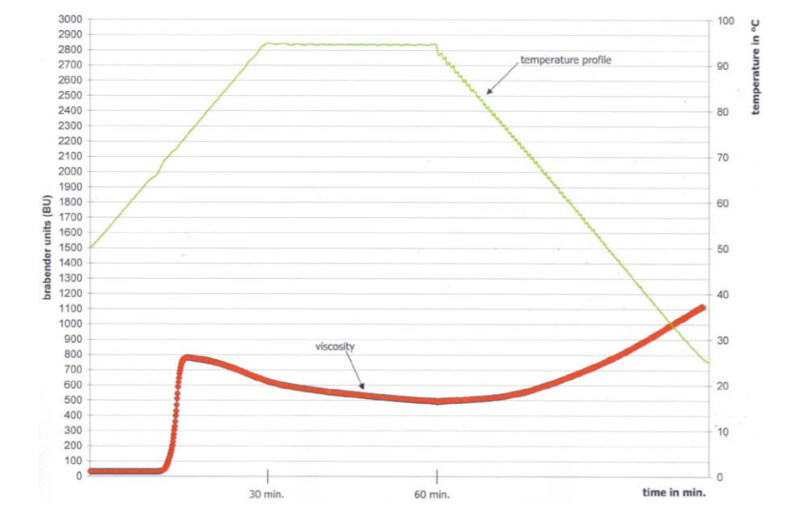 Packaging & Availability
+
Packaging Information
• Multiply paper-bags of 25 kg (1 pallet = 40 bags = 1.000 kg)
Storage and Handling
• If properly stored under dry conditions (max. 70% relative humidity): at least 60 months from production