Crodaquat™ DGR is a proprietary blend of nonionic and cationic surfactants formulated to effectively remove oily soils without the need for solvents. Its unique composition offers exceptionally low interfacial tensions, resulting in the effervescence of oils from surfaces and enabling quick and efficient cleaning.
Price
Available upon quote
Minimum Order Quantity
Quote required
Available Incoterms
Quote required
Regional Availability
View
Ask Croda Questions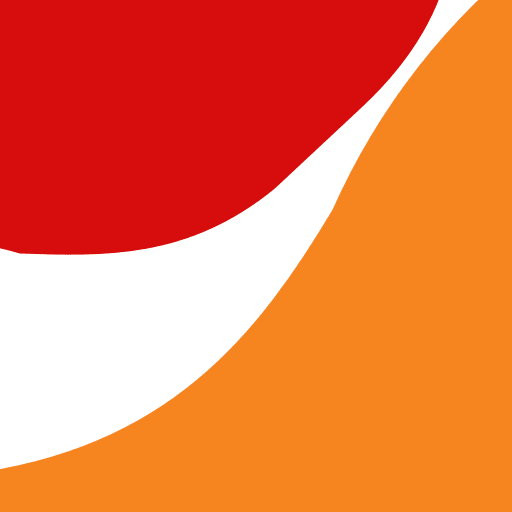 Ask the Supplier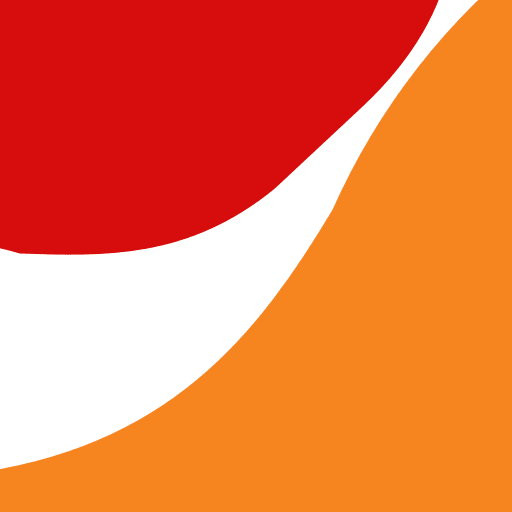 Crodaquat™ DGR Technical Data Sheet
Crodaquat™ DGR Technical Data Sheet
Technical Data Sheet
Crodaquat™ DGR (HA40403) (US-EN) Safety Data Sheet
Crodaquat™ DGR (HA40403) (US-EN) Safety Data Sheet
Safety Data Sheet
Knowde Enhanced TDS
Identification & Functionality
Cleaning Ingredients Functions
Crodaquat™ DGR

Features & Benefits
Benefits
Ultra-low interfacial tension reduction
High performance over a broad temperature range
Rapidly liberates oil from substrates
Highly effective in removing lithium grease
Works over a wide pH range
Good compatibility with common builders
Great for low and non- VOC formulations
Easy to handle, high activity liquid
Well suited to high active concentrates
Performs well at high dilution rates
Can function as the only surfactant in a formulation
Performance Highlights
Performance – Interfacial Tension
The primary function offered by CRODAQUAT DGR is that of degreasing. To effectively degrease a surface with a water-based cleaner, one needs to provide a means to encourage oily soils to release from the surface and enter the wash liquor. A key criterion to making this happen is greatly reducing the interfacial tension between the soil and detergent solution. The chart below shows the clear superiority of CRODAQUAT DGR in reducing interfacial tension compared to 3 competitive degreaser oriented surfactant blends.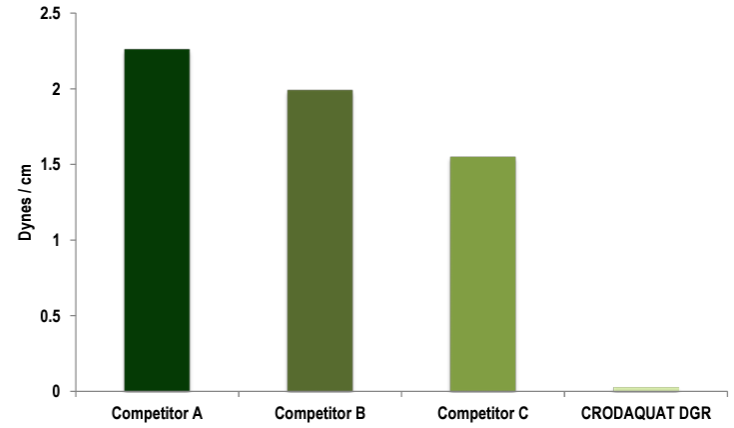 Figure 1: Reduction of interfacial tension by CRODAQUAT DGR compared to 3 competitors
Performance – Surface Oil Removal
The following pictures demonstrate the speed and the efficiency at which CRODAQUAT DGR will remove oil from a surface. Painted steel panels are coated with used motor oil and submerged in 0.33% w/w solutions (50ºC) of CRODAQUAT DGR and its closest competitor. The images below show remarkable performance differences. In the CRODAQUAT DGR solution the oil almost immediately begins to effervesce from the surface. After a short while, the wash liquor has become very clouded with the liberated oil. By contrast, significant time transpires before any oil is actually liberated into the wash liquor containing the competitive product. When the test is terminated at 5 minutes, the panels were evaluated for cleaning efficiency using a reflectometer. CRODAQUAT DGR is shown to be 52% more effective in oil removal.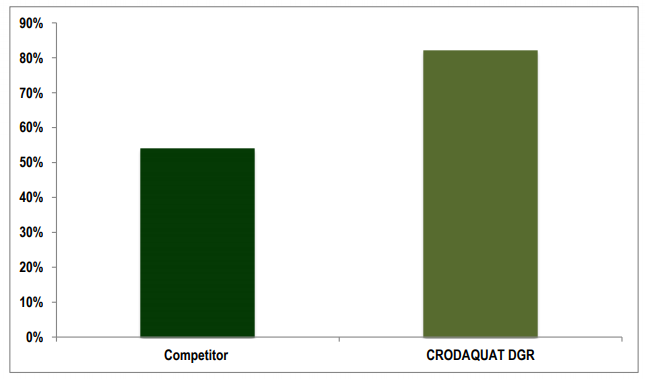 Figure 2: Cleaning efficiency percentage of CRODAQUAT DGR compared to a competitor
Performance – Grease Removal
Many find that a product that may work well on oily soils might not do as well on grease. CRODAQUAT DGR proves to be effective against both soil types. To demonstrate grease removal capabilities, CRODAQUAT DGR was compared with several competitive surfactant systems on vinyl tiles coated with a lithium grease/carbon black soil. Grease-coated tiles were submerged in a 0.33% w/w surfactant solution (25ºC) for four minutes. The tiles were then removed from the treatment bath and rinsed for 5 seconds under a gentle stream of cold tap water. One can see from the resulting images and chart that CRODAQUAT DGR is vastly superior to all competitive products when cleaning greasy soils.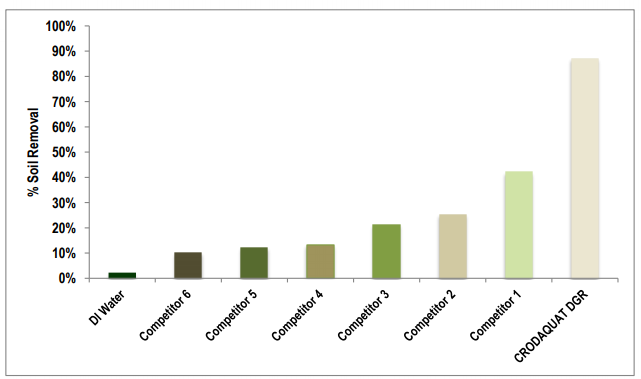 Figure 3: Soil removal percentage of CRODAQUAT DGR compared to a competitor
I&I Cleaning Applications
Applications
Heavy duty degreasers
Industrial hard surface cleaners
d-limonene and pine oil based degreasers
Acidic lime scale removers
Car & truck washes
Pressure wash cleaners
Handling, Safety & Availability
CRODAQUAT DGR is an easy to handle liquid at room temperature and should only require warming when it has been cooled below about 13ºC (see viscosity curve). The product is water soluble but does require agitation to fully solubilize.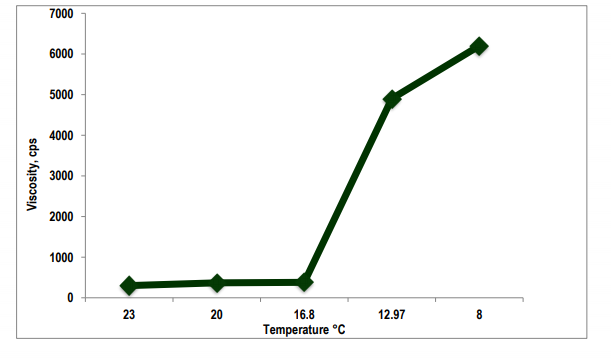 CRODAQUAT DGR is moderately irritating to skin. Please review our product MSDS for safety and handling procedures.
CRODAQUAT DGR is a proprietary blend of materials. All components in the product are present on the TSCA, EINECS and DSL chemical inventories.
CRODAQUAT DGR is produced at our site in Mill Hall, PA and is supplied in steel drums with a net weight of 180 kilos