COSMACOL ECI exhibits light touch and is therefore suitable in skin care products for greasy skin where it also contributes to regulate sebum level. This ester can also be used in antiperspirant/deodorant formulations to prevent stickiness of inorganic salts. COSMACOL ECI, due to its hydrophilic groups, is used also as dispersing agent for pigments in make up products as well as for UV filters in sunscreen formulation. For documents specific to a region, please contact Sasol using the 'Request Document' button.
Get a Quote
It's fast and easy
Properties
End Use Claims
Light feel
Spreadability
Sebum control
Anti-microbial
Emolliency
Dispersing
Regional Availability
Latin America
North America
Europe
Asia Pacific
Middle East & Africa
Ingredient Claims
Preservative-free
Pesticides-free
Antioxidants-free
Esters Purity
min. 90
% mass
RCM 1111
Free Alcohol
max. 10
% mass
RCM 1111
Acid Number
max. 3
mgKOH/g
RCM 3817
Free Water (Karl Fischer)
max. 0.5
% mass
RCM 3804
Refractive Index (at 20°C)
1.458
–
ASTM D1218
Iodine Number
max. 1
g/100g
ASTM D5768
Pour Point
max. -51
°C
ASTM D97
Viscosity (at 20°C)
137
cSt
ASTM D445 / ASTM D7042
Density (at 20°C)
933
kg/m3
ASTM D7042 / ASTM D4052
Flash Point
min. 125
°C
ASTM D 93
Total Aerobic Microbial Count
max. 100
CFU/g
Eu.Ph. 5.1.4
Total Yeasts and Moulds Count
max. 10
CFU/g
Eu.Ph. 5.1.4
Technical product information
Recommended Uses & Known Applications
COSMACOL ECI is a polar emollient used in skin care, make-up and hair care formulations.
In skin care formulations COSMACOL ECI contributes to regulate the sebum level for greasy skin and it exhibits light touch.
COSMACOL ECI is used as dispersing agent for pigments and for UV filters.
In antiperspirant/deodorant formulations COSMACOL ECI prevents stickiness of inorganic salts.
Preservative System
COSMACOL ECI does not contain any preservative. COSMACOL ECI is not susceptible to microbial growth because of absence water content.
Product Origin
COSMACOL ECI is manufactured from following raw materials:
Alcohols C12 – C13 mono-branched with synthetic origin
Citric acid with vegetable origin
Recommended Use Levels
Skin care: 3–6 wt%
Sun care: 3–6 wt%
Make-up: 4–15 wt%
Deodorants: 1–3 wt%
Storage and Handling
It is suggested to keep COSMACOL ECI at temperature below 30°C, it is preferable to protect from heati ng and moisture sources in order to minimise hydrolysis phenomena.
COSMACOL ECI is a clear liquid at room temperature it becomes a solid wax at temperature lower than -51°C.
Packaging Information
COSMACOL ECI is generally supplied in drums, 25 and 190 kg drums.
Other Products within this Brand (15)
Complete your formula with these ingredients
Branded products
Function
Categories
COSMACOL EBI
Conditioners & Emollients

,
Surfactants & Emulsifiers
Dispersing Agent

,
Emollient

,
and 1 other
Personal Care

,
Lubricants & Greases

,
and 2 others
Beauty & Personal Care

,
Household, Industrial & Institutional Care
COSMACOL OE
Conditioners & Emollients
Personal Care

,
Pharma & Healthcare
Beauty & Personal Care

,
Pharmaceutical
COSMACOL AES-27-2-24 NE
Surfactants & Emulsifiers
Emulsifying Agent

,
Surfactant

,
and 1 other
Personal Care

,
Paints & Coatings

,
and 8 others
Beauty & Personal Care

,
Industrial

,
and 2 others
COSMACOL AES-70-3-24 AL
Surfactants & Emulsifiers
Surfactant

,
Anionic Surfactant
Personal Care

,
Paints & Coatings

,
and 8 others
Beauty & Personal Care

,
Industrial

,
and 2 others
COSMACOL AES-70-2-24 AL
Surfactants & Emulsifiers
Emulsifying Agent

,
Surfactant

,
and 1 other
Personal Care

,
Paints & Coatings

,
and 8 others
Beauty & Personal Care

,
Industrial

,
and 2 others
COSMACOL AES-27-3-24 NE
Surfactants & Emulsifiers
Emulsifying Agent

,
Surfactant

,
and 1 other
Personal Care

,
Paints & Coatings

,
and 8 others
Beauty & Personal Care

,
Industrial

,
and 3 others
COSMACOL N-II-9
Surfactants & Emulsifiers
Personal Care

,
Paints & Coatings

,
and 7 others
Beauty & Personal Care

,
Industrial

,
and 2 others
COSMACOL PLG ACQ
Tri-C12-13 Alkyl Citrate

,
Di-C12-13 Alkyl Tartrate
Lubricants & Greases

,
Mining & Metals

,
and 1 other
Household, Industrial & Institutional Care
COSMACOL ECL
Conditioners & Emollients
Emollient

,
Stabilizer

,
and 1 other
COSMACOL AES-70-1-24 AL
Surfactants & Emulsifiers
Surfactant

,
Anionic Surfactant
Personal Care

,
Paints & Coatings

,
and 8 others
Beauty & Personal Care

,
Industrial

,
and 2 others
COSMACOL ELI D
Personal Care

,
Lubricants & Greases

,
and 2 others
Beauty & Personal Care

,
Household, Industrial & Institutional Care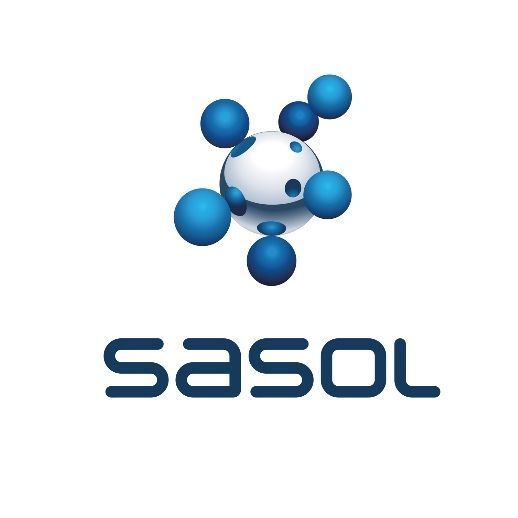 COSMACOL ECI
Sasol Place, 50 Katherine Street