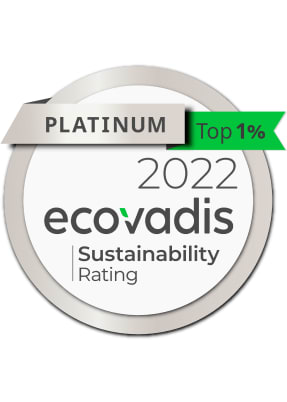 About us
Our solutions make a better world for generations
CREATING TOMORROW'S SOLUTIONS
As a pioneer of modern chemistry, today we are a globally active company with state-of-the-art specialty chemical products.
Our portfolio includes more than 3,200 products. You, our customers, come from virtually every major sector. We develop intelligent solutions and innovative technologies for you.
Customer-oriented and innovative with a long-term vision, we aim to improve people's quality of life around the world.
WACKER has joined Race to Zero, the UN's carbon neutrality initiative. We want to pursue specific projects and measures to halve our greenhouse gas emissions by 2030 and to ensure that how we work and make products achieves net-zero by 2045
This is how WACKER is shaping the future
We are a leading player and one of the world's most research-intensive chemical companies. Our range of highly developed specialty products extends from silicones and polymeric binders and additives for a number of different industrial sectors, to bio-engineered pharmaceutical actives (biologics), and hyperpure silicon for semiconductor and solar applications. As a technology leader focused on sustainability, we promote innovations with high value-added potential. Our goal is to ensure a better quality of life for you and future generations – through health care, energy efficiency and protection of the climate and environment.
WACKERs contribution to sustainable business (SustainaBalance®)
Do you know what sustainability goals WACKER has set for 2030? And by when does WACKER want to become net zero?

Browse Products by Market (13)
Browse Products by Technology (15)
Most Viewed Documents
Document Name
Type
Products
FERMOPURE® Plant-Based L-Cystine and L-Cysteine Brochure (US-EN)
Products:
FERMOPURE® L-Cysteine Pharma, FERMOPURE® L-Cysteine Pharma Endotox, FERMOPURE® L-Cysteine Pharma FB, FERMOPURE® L-Cystine Pharma, FERMOPURE® L-Cystine Pharma Low Sulfate, FERMOPURE® Natural L-Cystine Food, FERMOPURE® Natural L-Cystine Infant Food
VINNEX® Additives for Biopolymers Overview and Portfolio (US-EN)
Products:
VINNEX® 2501, VINNEX® 2502, VINNEX® 2504, VINNEX® 2505, VINNEX® 2522, VINNEX® 2523, VINNEX® 2525, VINNEX® 2526, VINNEX® 8802, VINNEX® 8803, VINNEX® 8880
CAVAQ10® CoQ10 Complex (US-EN) Technical Data Sheet
Products:
CAVAQ10® CoQ10 Complex
SILRES® BS SMK 2101 (US-EN) Technical Data Sheet
Products:
SILRES® BS SMK 2101
SILRES® BS Application Overview Brochure (US-EN)
Products:
SILRES® BS 1001, SILRES® BS 1042, SILRES® BS 1052, SILRES® BS 16, SILRES® BS 17, SILRES® BS 1801, SILRES® BS 1802, SILRES® BS 1803, SILRES® BS 280, SILRES® BS 290, SILRES® BS 30, SILRES® BS 3003, SILRES® BS 45, SILRES® BS 5133, SILRES® BS 5137, SILRES® BS 710, SILRES® BS Creme C, SILRES® BS Creme D, SILRES® BS Creme F, SILRES® BS SMK 1311, SILRES® BS SMK 550
CAVACURMIN® Curcumin Complex (US-EN) Technical Data Sheet
Products:
CAVACURMIN® Curcumin Complex
SILRES® Portfolio for Architectural Coatings and Construction Materials
Products:
SILRES® BS 1001, SILRES® BS 1042, SILRES® BS 1052, SILRES® BS 16, SILRES® BS 17, SILRES® BS 1801, SILRES® BS 1802, SILRES® BS 1803, SILRES® BS 280, SILRES® BS 290, SILRES® BS 30, SILRES® BS 3003, SILRES® BS 45, SILRES® BS 5133, SILRES® BS 5137, SILRES® BS 710, SILRES® BS Creme C, SILRES® BS Creme D, SILRES® BS Creme F, SILRES® BS SMK 1311, SILRES® BS SMK 550
ELASTOSIL®, LUMISIL®, SILMIX®, SILPURAN® Material and Processing Guidelines for Solid and Liquid Silicone Rubber
Products:
ELASTOSIL® AUX FL Non-Healing, ELASTOSIL® AUX Stabilizer H1, ELASTOSIL® AUX Stabilizer H2, ELASTOSIL® AUX Stabilizer H3, ELASTOSIL® AUX Stabilizer H4, ELASTOSIL® AUX Stabilizer H6, ELASTOSIL® AUX Stabilizer H6 F, ELASTOSIL® Color Paste FL Anthracite Grey RAL 7016 F, ELASTOSIL® Color Paste FL Basalt Grey RAL 7012 F, ELASTOSIL® Color Paste FL Black RAL 9005, ELASTOSIL® Color Paste FL Black RAL 9005 F, ELASTOSIL® Color Paste FL Black RAL 9011, ELASTOSIL® Color Paste FL Blackberry 350 40 45, ELASTOSIL® Color Paste FL Blood Orange RAL 2002 K1, ELASTOSIL® Color Paste FL Blue Lilac RAL 4005 K1, ELASTOSIL® Color Paste FL Blue RAL 5022, ELASTOSIL® Color Paste FL Blue RAL 5026 D, ELASTOSIL® Color Paste FL Brown Red RAL 3011 K1, ELASTOSIL® Color Paste FL Dark Blue RAL 5010, ELASTOSIL® Color Paste FL Dust Grey RAL 7037, ELASTOSIL® Color Paste FL Grape 4004, ELASTOSIL® Color Paste FL Green RAL 6010, ELASTOSIL® Color Paste FL Green Translucent 556 C, ELASTOSIL® Color Paste FL Grey RAL 7000, ELASTOSIL® Color Paste FL Grey RAL 7001, ELASTOSIL® Color Paste FL Grey RAL 7012, ELASTOSIL® Color Paste FL Grey RAL 7040, ELASTOSIL® Color Paste FL Grey RAL 7042, ELASTOSIL® Color Paste FL Grey-Green Translucent 5467 C, ELASTOSIL® Color Paste FL Heliogreen RAL 6004, ELASTOSIL® Color Paste FL Ice Blue 34070, ELASTOSIL® Color Paste FL Ivory RAL 090 80 30, ELASTOSIL® Color Paste FL Ivory RAL 1014, ELASTOSIL® Color Paste FL Light Blue RAL 210 70 30, ELASTOSIL® Color Paste FL Light Blue RAL 260 80 15, ELASTOSIL® Color Paste FL Light Blue RAL 5012 K1, ELASTOSIL® Color Paste FL Light Blue RAL 5015, ELASTOSIL® Color Paste FL Light Blue RAL 5015 F, ELASTOSIL® Color Paste FL Light Green RAL 6027, ELASTOSIL® Color Paste FL Light Grey RAL 7035 K1, ELASTOSIL® Color Paste FL May Green RAL 6017 K1, ELASTOSIL® Color Paste FL Mint Green Pantone 3262 C, ELASTOSIL® Color Paste FL Neon Green 1107070 D, ELASTOSIL® Color Paste FL Ochre Brown RAL 8001, ELASTOSIL® Color Paste FL Olive RAL 1020 D, ELASTOSIL® Color Paste FL Orange RAL 050 60 80, ELASTOSIL® Color Paste FL Orange RAL 2004, ELASTOSIL® Color Paste FL Orange RAL 2004 F, ELASTOSIL® Color Paste FL Pantone Blue 278C, ELASTOSIL® Color Paste FL Pantone Blue 288, ELASTOSIL® Color Paste FL Pantone Orange 148 U K1, ELASTOSIL® Color Paste FL Pantone Yellow 1205 C, ELASTOSIL® Color Paste FL Papyrus White RAL 9018, ELASTOSIL® Color Paste FL Pine Green RAL 6028 C, ELASTOSIL® Color Paste FL Pink RAL 360 40 50, ELASTOSIL® Color Paste FL Polarblue, ELASTOSIL® Color Paste FL Red Brown RAL 2001, ELASTOSIL® Color Paste FL Red Iron Oxide RAL 3013, ELASTOSIL® Color Paste FL Red RAL 3000, ELASTOSIL® Color Paste FL Red RAL 3000 F, ELASTOSIL® Color Paste FL Red RAL 3020, ELASTOSIL® Color Paste FL Red Violet RAL 4002, ELASTOSIL® Color Paste FL Signal Violet RAL 4008 C, ELASTOSIL® Color Paste FL Silver RAL 9006, ELASTOSIL® Color Paste FL Squirrel Grey RAL 7000 K2, ELASTOSIL® Color Paste FL Steel Blue RAL 5011 K1, ELASTOSIL® Color Paste FL Traffic Grey A RAL 7042 Translucent, ELASTOSIL® Color Paste FL Turquoise RAL 180 70 25, ELASTOSIL® Color Paste FL Ultramarine Blue RAL 5002, ELASTOSIL® Color Paste FL UV Fluorescent, ELASTOSIL® Color Paste FL Violet Aubergine 2603 C, ELASTOSIL® Color Paste FL Violet RAL 310 30 40 D, ELASTOSIL® Color Paste FL White RAL 9010, ELASTOSIL® Color Paste FL Window Grey RAL 7040 K1, ELASTOSIL® Color Paste FL Yellow RAL 1006, ELASTOSIL® Color Paste FL Yellow RAL 1016, ELASTOSIL® Color Paste FL Yellow RAL 1021, ELASTOSIL® Color Paste FL Yellow RAL 1021 C, ELASTOSIL® Color Paste FL Yellow RAL 1026, ELASTOSIL® Color Paste FL Yellow RAL 1026 F, ELASTOSIL® Color Paste FL Yellow RAL 1033, ELASTOSIL® Color Paste FL Zinc Yellow RAL 1018, ELASTOSIL® Color Paste PT Black RAL 9005, ELASTOSIL® Color Paste PT Black RAL 9011 F, ELASTOSIL® Color Paste PT Blue RAL 5002, ELASTOSIL® Color Paste PT Blue RAL 5010, ELASTOSIL® Color Paste PT Blue RAL 5022, ELASTOSIL® Color Paste PT Brown RAL 8015, ELASTOSIL® Color Paste PT Green RAL 6017, ELASTOSIL® Color Paste PT Green RAL 6032 F, ELASTOSIL® Color Paste PT Grey RAL 7040, ELASTOSIL® Color Paste PT Heliogreen RAL 6004, ELASTOSIL® Color Paste PT Light Blue RAL 5015, ELASTOSIL® Color Paste PT Light Brown RAL 8003, ELASTOSIL® Color Paste PT Orange RAL 2004, ELASTOSIL® Color Paste PT Orange RAL 2004 F, ELASTOSIL® Color Paste PT Red Brown RAL 3013, ELASTOSIL® Color Paste PT Red RAL 3000, ELASTOSIL® Color Paste PT Red RAL 3000 F, ELASTOSIL® Color Paste PT Red Violet RAL 4002, ELASTOSIL® Color Paste PT Violet RAL 4001, ELASTOSIL® Color Paste PT White RAL 9010, ELASTOSIL® Color Paste PT Yellow RAL 1016, ELASTOSIL® Color Paste PT Yellow RAL 1021, ELASTOSIL® Color Paste PT Yellow RAL 1026 F, ELASTOSIL® Color Paste PT Yellow RAL 1033, ELASTOSIL® LR 3001/55 FR A/B, ELASTOSIL® LR 3002/35 A/B, ELASTOSIL® LR 3003/03 A/B, ELASTOSIL® LR 3003/05 A/B, ELASTOSIL® LR 3003/10 TR A/B, ELASTOSIL® LR 3003/20 TR A/B, ELASTOSIL® LR 3003/30 A/B, ELASTOSIL® LR 3003/30 R A/B, ELASTOSIL® LR 3003/40 A/B, ELASTOSIL® LR 3003/50 A/B, ELASTOSIL® LR 3003/60 A/B, ELASTOSIL® LR 3003/70 A/B, ELASTOSIL® LR 3003/80 A/B, ELASTOSIL® LR 3003/85 A/B, ELASTOSIL® LR 3004/30 A/B, ELASTOSIL® LR 3004/40 A/B, ELASTOSIL® LR 3004/50 A/B, ELASTOSIL® LR 3004/60 A/B, ELASTOSIL® LR 3004/70 A/B, ELASTOSIL® LR 3005/30 A/B, ELASTOSIL® LR 3005/40 A/B, ELASTOSIL® LR 3005/50 A/B, ELASTOSIL® LR 3005/60 A/B, ELASTOSIL® LR 3005/70 A/B, ELASTOSIL® LR 3011/50 FR A/B, ELASTOSIL® LR 3015/50 A/B, ELASTOSIL® LR 3015/70 A/B, ELASTOSIL® LR 3016/65 A/B, ELASTOSIL® LR 3020/60 A/B, ELASTOSIL® LR 3022/60 A/B, ELASTOSIL® LR 3023/60 A/B, ELASTOSIL® LR 3040/30 A/B, ELASTOSIL® LR 3040/40 A/B, ELASTOSIL® LR 3040/50 A/B, ELASTOSIL® LR 3040/60 A/B, ELASTOSIL® LR 3040/70 A/B, ELASTOSIL® LR 3043/40 A/B, ELASTOSIL® LR 3043/50 A/B, ELASTOSIL® LR 3043/60 A/B, ELASTOSIL® LR 3043/70 A/B, ELASTOSIL® LR 3065/30 A/B, ELASTOSIL® LR 3065/50 A/B, ELASTOSIL® LR 3066/30 A/B, ELASTOSIL® LR 3066/40 A/B, ELASTOSIL® LR 3066/50 A/B, ELASTOSIL® LR 3066/60 A/B, ELASTOSIL® LR 3066/70 A/B, ELASTOSIL® LR 3066/80 A/B, ELASTOSIL® LR 3070/30 A/B, ELASTOSIL® LR 3070/40 A/B, ELASTOSIL® LR 3070/50 A/B, ELASTOSIL® LR 3070/60 A/B, ELASTOSIL® LR 3071/30 A/B, ELASTOSIL® LR 3071/40 A/B, ELASTOSIL® LR 3071/50 A/B, ELASTOSIL® LR 3071/60 A/B, ELASTOSIL® LR 3072/30 A/B, ELASTOSIL® LR 3072/40 A/B, ELASTOSIL® LR 3072/50 A/B, ELASTOSIL® LR 3074/60 A/B, ELASTOSIL® LR 3076/70 A/B, ELASTOSIL® LR 3092/65 A/B, ELASTOSIL® LR 3093/65 A/B, ELASTOSIL® LR 3094/60 A/B, ELASTOSIL® LR 3153 A/B, ELASTOSIL® LR 3162 A/B, ELASTOSIL® LR 3170/40 A/B, ELASTOSIL® LR 3271/45 A/B, ELASTOSIL® LR 34004/50 A/B, ELASTOSIL® LR 3671/30 A/B, ELASTOSIL® LR 3671/40 A/B, ELASTOSIL® LR 3671/50 A/B, ELASTOSIL® LR 3675/30 A/B, ELASTOSIL® LR 3675/50 A/B, ELASTOSIL® LR 3841/50 A/B, ELASTOSIL® LR 3842/40 A/B, ELASTOSIL® LR 3842/50 A/B, ELASTOSIL® LR 3842/60 A/B, ELASTOSIL® LR 3842/70 A/B, ELASTOSIL® LR 3843/30 A/B, ELASTOSIL® LR 3844/30 A/B, ELASTOSIL® LR 3844/40 A/B, ELASTOSIL® LR 3844/50 A/B, ELASTOSIL® LR 3846/20 A/B, ELASTOSIL® LR 3846/30 A/B, ELASTOSIL® LR 3851/50 A/B, ELASTOSIL® LR 3852/50 A/B, ELASTOSIL® LR 3856/20 A/B, ELASTOSIL® LR 3856/30 A/B, ELASTOSIL® LR 5040/20 A/B, ELASTOSIL® LR 5040/30 A/B, ELASTOSIL® LR 5040/40 A/B, ELASTOSIL® LR 5040/45 A/B, ELASTOSIL® LR 5040/50 A/B, ELASTOSIL® LR 5040/60 A/B, ELASTOSIL® LR 5040/70 A/B, ELASTOSIL® LR 6200 A/B, ELASTOSIL® LR 6240 A/B, ELASTOSIL® LR 6250 F Transparent, ELASTOSIL® LR 6260 A/B, ELASTOSIL® LR 6320 F, ELASTOSIL® LR 6360 F, ELASTOSIL® NT 76, ELASTOSIL® R 101/25 OH, ELASTOSIL® R 101/35 OH, ELASTOSIL® R 101/45 OH, ELASTOSIL® R 101/65 OH, ELASTOSIL® R 401/10 OH, ELASTOSIL® R 401/20 OH, ELASTOSIL® R 401/30 OH, ELASTOSIL® R 401/30 S, ELASTOSIL® R 401/40 S, ELASTOSIL® R 401/50 S, ELASTOSIL® R 401/55 S, ELASTOSIL® R 401/60 KX, ELASTOSIL® R 401/60 S, ELASTOSIL® R 401/70 S, ELASTOSIL® R 401/80 S, ELASTOSIL® R 401/90 OH, ELASTOSIL® R 402/65 OH, ELASTOSIL® R 402/75 S, ELASTOSIL® R 416/70 MH, ELASTOSIL® R 420/30 OH, ELASTOSIL® R 420/40 S, ELASTOSIL® R 420/50 S, ELASTOSIL® R 420/60 S, ELASTOSIL® R 420/70 S, ELASTOSIL® R 490/55 OH, ELASTOSIL® R 500/70 OH, ELASTOSIL® R 501/75 OH, ELASTOSIL® R 502/75 OH, ELASTOSIL® R 510/60 S, ELASTOSIL® R 512/70 OH, ELASTOSIL® R 570/50 OH, ELASTOSIL® R 570/60 OH, ELASTOSIL® R 570/70 OH, ELASTOSIL® R 573/50 A/B, ELASTOSIL® R 573/70 A/B, ELASTOSIL® R 700/40 OH, ELASTOSIL® R 700/80 OH, ELASTOSIL® R 701/40 S, ELASTOSIL® R 701/50 OH, ELASTOSIL® R 701/60 OH, ELASTOSIL® R 701/70 OH, ELASTOSIL® R 701/80 S, ELASTOSIL® R 750/40 OH, ELASTOSIL® R 750/50 OH, ELASTOSIL® R 750/60 OH, ELASTOSIL® R 752/50 OH, ELASTOSIL® R 752/70 OH, ELASTOSIL® R 755/40 OH, ELASTOSIL® R 755/60 OH, ELASTOSIL® R 756/40 OH, ELASTOSIL® R 756/50 OH, ELASTOSIL® R 756/60 OH, ELASTOSIL® R 756/70 OH, ELASTOSIL® R 757/60, ELASTOSIL® R 760/70 MH, ELASTOSIL® R 770/50 OH, ELASTOSIL® R 770/60 OH, ELASTOSIL® R 770/75 OH, ELASTOSIL® R 861/60 S, ELASTOSIL® R 861/70 S, ELASTOSIL® R 865/40 S, ELASTOSIL® R 865/50 S, ELASTOSIL® R 865/60 S, ELASTOSIL® R 865/70 S, ELASTOSIL® R Plus 4000/40 MH, ELASTOSIL® R Plus 4000/50, ELASTOSIL® R Plus 4000/60, ELASTOSIL® R Plus 4000/70, ELASTOSIL® R Plus 4001/20 MH, ELASTOSIL® R Plus 4001/30 MH, ELASTOSIL® R Plus 4001/40 MH, ELASTOSIL® R Plus 4001/50 MH, ELASTOSIL® R Plus 4001/60 MH, ELASTOSIL® R Plus 4001/70 MH, ELASTOSIL® R Plus 4001/80 MH, ELASTOSIL® R Plus 4001/90 MH, ELASTOSIL® R Plus 4020/40 MH, ELASTOSIL® R Plus 4020/50 MH, ELASTOSIL® R Plus 4020/60 MH, ELASTOSIL® R Plus 4020/70 MH, ELASTOSIL® R Plus 4050/55, ELASTOSIL® R Plus 4050/55 MH 9005, ELASTOSIL® R Plus 4060/50 MH, ELASTOSIL® R Plus 4060/60 MH, ELASTOSIL® R Plus 4066/60 MH, ELASTOSIL® R Plus 4070/20 MH, ELASTOSIL® R Plus 4070/30 MH, ELASTOSIL® R Plus 4070/60 MH, ELASTOSIL® R Plus 4303/60, ELASTOSIL® R Plus 4303/70, ELASTOSIL® R Plus 4303/80, ELASTOSIL® R Plus 4305/30, ELASTOSIL® R Plus 4305/40, ELASTOSIL® R Plus 4305/50, ELASTOSIL® R Plus 4305/60 S, ELASTOSIL® R Plus 4305/70, ELASTOSIL® R Plus 4305/80, ELASTOSIL® R Plus 4305/90, ELASTOSIL® R Plus 4350/55, ELASTOSIL® R Plus 4360/60 MH, ELASTOSIL® R Plus 4366/60, ELASTOSIL® R Plus 4370/40, ELASTOSIL® R Plus 4370/50, ELASTOSIL® R Plus 4806/20 MH, ELASTOSIL® R Plus 4846/30 MH, ELASTOSIL® R Plus 5305/70, ELASTOSIL® RD 3151 F, ELASTOSIL® RD 6600 F, ELASTOSIL® RD 6620 F, LUMISIL® LR 7601/50 A/B, LUMISIL® LR 7601/60 A/B, LUMISIL® LR 7601/70 A/B, LUMISIL® LR 7601/80 A/B, SILPURAN® 4200, SILPURAN® 6000/05 A/B, SILPURAN® 6000/10 A/B, SILPURAN® 6000/20 A/B, SILPURAN® 6000/30 A/B, SILPURAN® 6000/40 A/B, SILPURAN® 6000/50 A/B, SILPURAN® 6000/60 A/B, SILPURAN® 6000/70 A/B, SILPURAN® 6400/40 A/B, SILPURAN® 6400/50 A/B, SILPURAN® 6400/60 A/B, SILPURAN® 6600/40 A/B, SILPURAN® 6600/50 A/B, SILPURAN® 6600/60 A/B, SILPURAN® 6610/40 A/B, SILPURAN® 6610/50 A/B, SILPURAN® 6610/60 A/B, SILPURAN® 6700/40 A/B, SILPURAN® 6700/50 A/B, SILPURAN® 6700/60 A/B, SILPURAN® 6740/40 A/B, SILPURAN® 6760/50 A/B, SILPURAN® AUX 8250 RO, SILPURAN® AUX 8251 RO, WACKER® Finish CT 51 L
SILRES® BS 3003, SILRES® BS 4004 Emulsions for Hydrophobic Facade Impregnation Brochure (US-EN)
Products:
SILRES® BS 3003, SILRES® BS 4004
WACKER® E2015 (US-EN) Technical Data Sheet
SILRES® BS Concrete Protection Brochure
Products:
SILRES® BS 1701, SILRES® BS 1801, SILRES® BS 1802, SILRES® BS 1803, SILRES® BS 1803 A, SILRES® BS 30 A, SILRES® BS Creme C, SILRES® BS SMK 2101
GENIOSIL® Silane Modified Polymers Product Overview Brochure (US-EN)
Products:
GENIOSIL® STP-E 10, GENIOSIL® STP-E 30, GENIOSIL® STP-E 35, GENIOSIL® WP 1, GENIOSIL® XB 502, GENIOSIL® XM 20, GENIOSIL® XM 25, GENIOSIL® XT 120, GENIOSIL® XT 50, GENIOSIL® XT 55, GENIOSIL® ZK 23, GENIOSIL® ZK 26