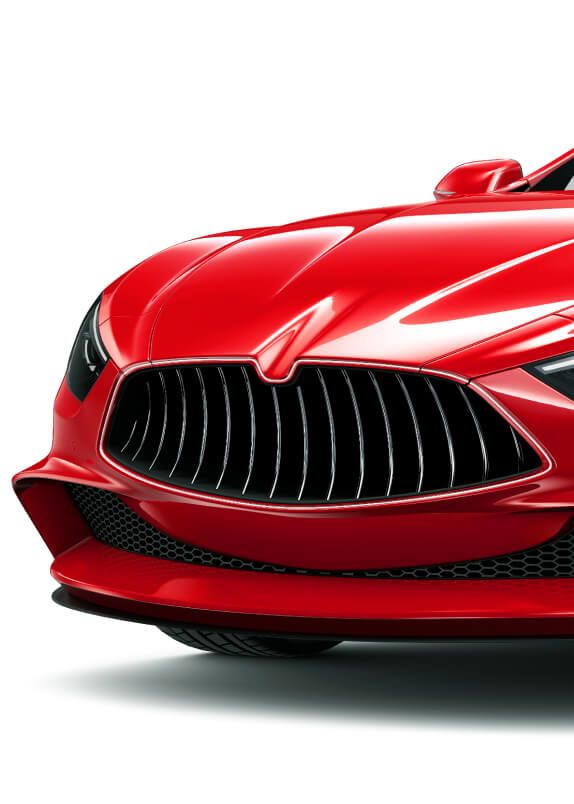 MOCOM is a global compounder of thermoplastic polymers. The company with its headquarter in Hamburg, Germany, offers the plastics processing industry a comprehensive range of high-performance customized and standard compound solutions. The high performance and engineering compounds are complimented by the recyclate based compounds which deliver Near-To-Prime properties. MOCOM supplies a wide range of industries including Automotive, Electrical and Electronics, Home and Garden, Sports and Leisure, Transportation, and Healthcare.
As part of the Otto Krahn Group, MOCOM currently employs around 800 people. It has production sites in Duncan, South Carolina (USA), three German locations (Hamburg, Erlenbach, Zülpich) as well as in Changshu (China).
For more information visit mocom.eu/en
Browse Products by Market (7)
Browse Products by Technology (3)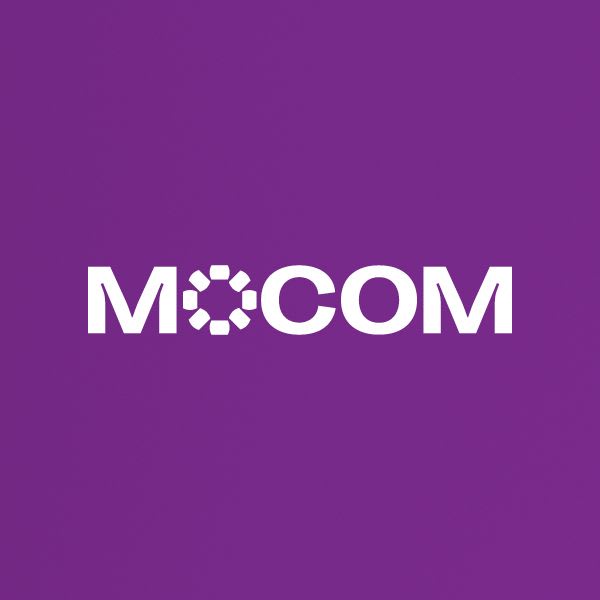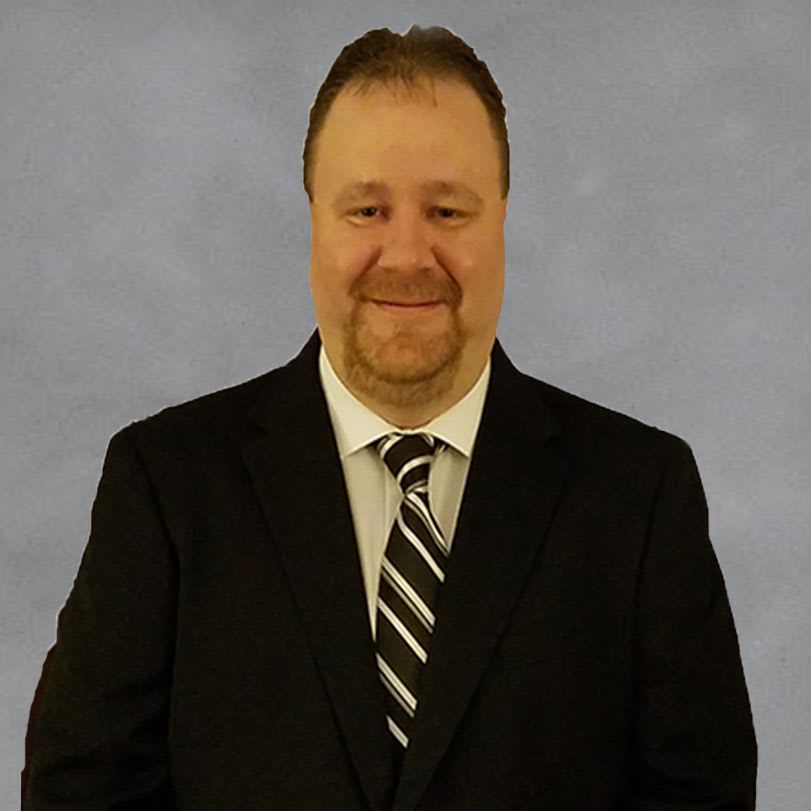 Lonnie Tough Jr
Technical Expert
Sales
I support all stages of Business Development, from concept, to design, tooling, manufacturing, processing, and material selection.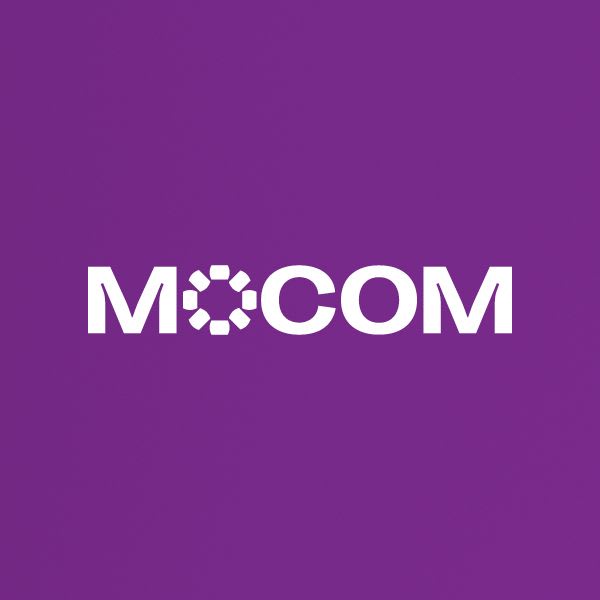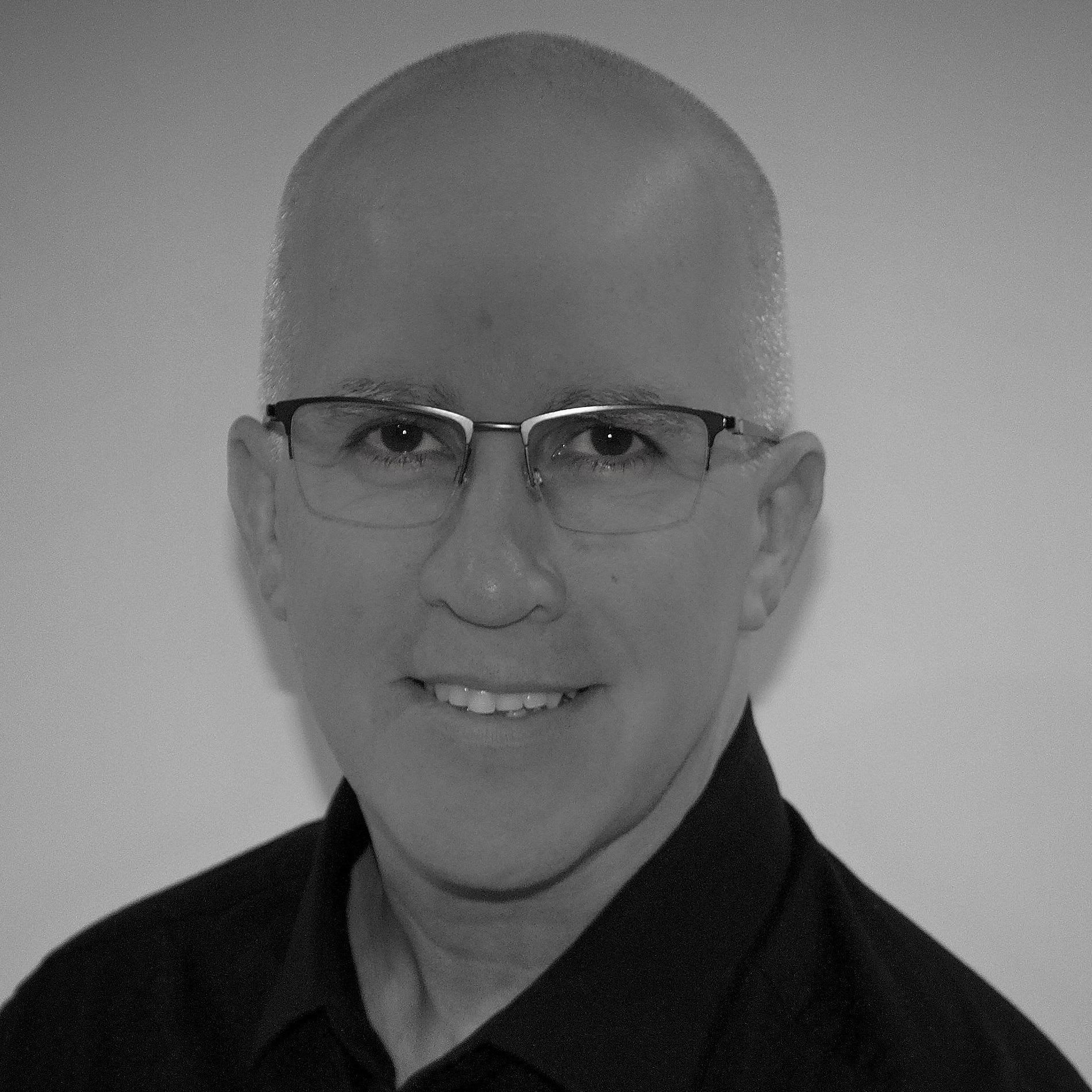 Blaine Priebe
R&D
Please reach out to me with any questions, I am happy to assist you in finding the right product or learning more about our storefront.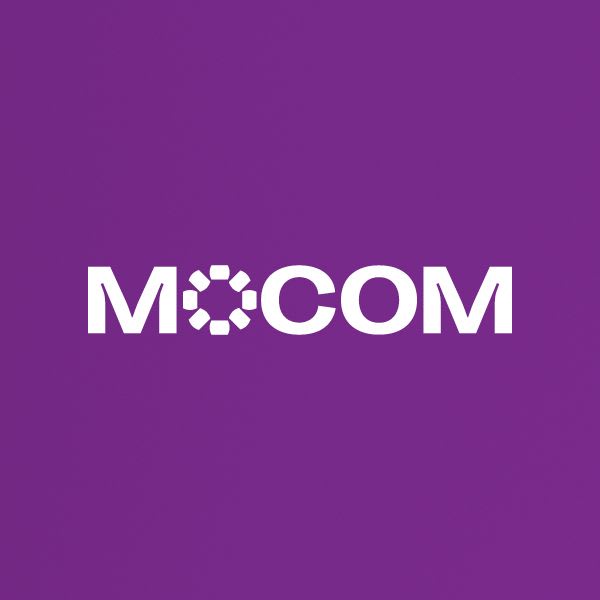 Salvador Ramiro Gonzalez Vaca
Business Development Manager
As an expert in plastics with 10 years of experience and certified as a Master Molder, I can support you in all stages of Business Development.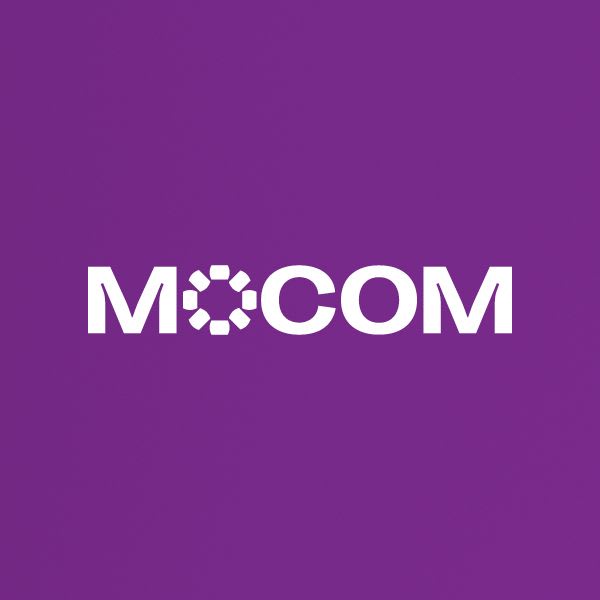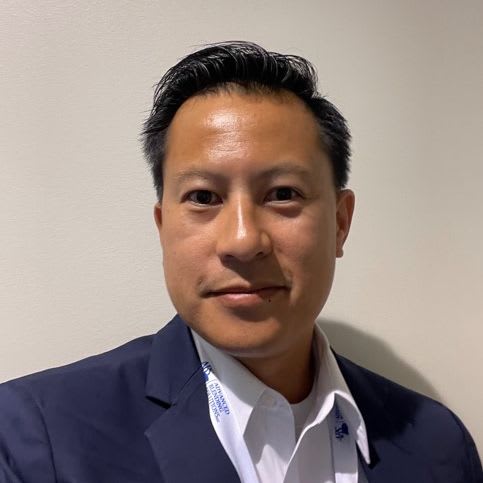 Jack Chiang
Technical Expert
Sales
With 22 Years of compounding experience I have the knowledge in resin selection and filler technology to be your material expert in any market segment
Most Viewed Documents
Document Name
Type
Products
ALCOM® LB POM 1000 18008 WT1005-18 (DE) Technical Data Sheet
Products:
ALCOM® LB POM 1000 18008 WT1005-18
MOCOM Thermo Plastic Products
Products:
ALCOLOR® PA BK5088-19, ALCOLOR® PA A YL3156-11, ALCOLOR® PC FC BK9313/95, Alcom® CFX ABS 1000 16012 SV1017-16MC, Alcom® CFX ABS 1000 UV 16013 GY1018-16MC, Alcom® CFX ABS 1000 UV 17058 SV1049-17MC, Alcom® DET PA66 FC 8010 15041, Alcom® DET PA66 FC 8010 17047 BL2296-09, Alcom® DET PP FC 8010 14084, Alcom® PWL 10/1.1 WT1302-05LB, Alcom® LB PC 1000 14073 WT1164-14, Alcom® PWL 10/1 WT 41-913LB, Alcom® TCD PA6 5070 FR 15021, Alcom® TCD PA6 5060 FR 15090, Alcom® TCD PA66 5050 14016, Alperform® PE DET FC 0243-17, Alperform® PC LD 0208-15, ALCOLOR® ABS A BL1237-08, ALCOLOR® ABS A BL1238-08, ALCOLOR® ABS A GN1072-04, ALCOLOR® ABS A GN5032-15, ALCOLOR® ABS A GN76-4123, ALCOLOR® ABS A GY1030-09, ALCOLOR® ABS A GY1104-05, ALCOLOR® ABS A GY3081-10, ALCOLOR® ABS A GY77-4060, ALCOLOR® ABS A GY77-4068, ALCOLOR® ABS A GY77-4070, ALCOLOR® ABS A GY77-4071, ALCOLOR® ABS A GY77-4072, ALCOLOR® ABS A OR72-4082, ALCOLOR® ABS A WT1124-03, ALCOLOR® ABS A WT1215-04, ALCOLOR® ABS A WT1478-04, ALCOLOR® ABS A WT79-4149, ALCOLOR® ABS A WT79-4196, ALCOLOR® ABS A WT79-4197, ALCOLOR® ABS A WT79-4198, ALCOLOR® ABS A WT79-4275, ALCOLOR® ABS A WT79-4302, ALCOLOR® ABS BL1071-04, ALCOLOR® ABS CX GY77-4131, ALCOLOR® ABS FC WT1168-18, ALCOLOR® ABS UL GY1139-03, ALCOLOR® ABS WT5008-18, ALCOLOR® ABS WT79-4088, ALCOLOR® Function ABS IM BL5025-18, ALCOLOR® Function ABS IM GY5024-18, ALCOLOR® Function ABS IM GY5030-17, ALCOLOR® Function ABS IM LS A WT1068-07, ALCOLOR® Function ABS IM LS A WT1111-07, ALCOLOR® Function ABS IM LS A WT3056-10, ALCOLOR® Function ABS UV A BK1356-04, ALCOLOR® Function ABS UV A WT3061-13, ALCOLOR® Function ABS UV A WT5023-15, ALCOLOR® Function ABS UV CX BG1049-05, ALCOLOR® Function ABS UV CX GY1010-04, ALCOLOR® Function HTC UV A WT3057-09, ALCOLOR® Function PA AO A OR3058-12, ALCOLOR® Function PA AO A WT1114-15, ALCOLOR® Function PA UV A BN3113-10, ALCOLOR® Function PA UV A GY1035-05, ALCOLOR® Function PA UV A WT3103-10, ALCOLOR® Function PA UV OR5080-17, ALCOLOR® Function PC LS A WT1012-08, ALCOLOR® Function PC LS FC WT5069-16, ALCOLOR® Function PC LS GY5030-19, ALCOLOR® Function PC UV WT5052-17, ALCOLOR® Function PC/ABS UV A GY3003-12, ALCOLOR® Function POM LE BK1226-18, ALCOLOR® Function POM LE GY5012-18, ALCOLOR® Function POM LE UV GY5011-18, ALCOLOR® Function POM LE YL5010-18, ALCOLOR® Function PP AO BL5045-19, ALCOLOR® Function SAN UV A OR3070-09, ALCOLOR® HTC FC BK5015-16, ALCOLOR® HTC FC BL3019-13TR, ALCOLOR® HTC FC BN5047-15TR, ALCOLOR® HTC FC GY3067-12TR, ALCOLOR® HTC FC RD5003-19TR, ALCOLOR® HTC FC WT3167-11TL, ALCOLOR® HTC FC WT5051-16, ALCOLOR® PA A BK1245-08, ALCOLOR® PA A BK3030-12, ALCOLOR® PA A BL3013-13, ALCOLOR® PA A BL3095-12, ALCOLOR® PA A BL3102-10, ALCOLOR® PA A BL925-2287, ALCOLOR® PA A BL925-3468, ALCOLOR® PA A BL925-9126, ALCOLOR® PA A GN3004-13, ALCOLOR® PA A GN926-3047, ALCOLOR® PA A GY1047-09, ALCOLOR® PA A GY1116-03, ALCOLOR® PA A GY1414-06, ALCOLOR® PA A GY3003-14, ALCOLOR® PA A GY5039-15, ALCOLOR® PA A GY927-1592, ALCOLOR® PA A OR3155-11, ALCOLOR® PA A OR5030-15, ALCOLOR® PA A OR922-3356, ALCOLOR® PA A RD1154-04, ALCOLOR® PA A RD3104-10, ALCOLOR® PA A RD5013-15, ALCOLOR® PA A RD923-2579, ALCOLOR® PA A WT1159-03MG, ALCOLOR® PA A YL3051-12, ALCOLOR® PA A YL5031-15, ALCOLOR® PA BK5038-17, ALCOLOR® PA BL5033-16, ALCOLOR® PA BL5036-16, ALCOLOR® PA BL5037-16TL, ALCOLOR® PA BL5038-16TR, ALCOLOR® PA BN5035-16, ALCOLOR® PA OR5067-17, ALCOLOR® PA RD5016-16, ALCOLOR® PA YL5025-17, ALCOLOR® PA YL5026-18, ALCOLOR® PA YL5046-16, ALCOLOR® PBT A BK979-3116, ALCOLOR® PBT A GY1165-06 MCS, ALCOLOR® PBT A GY1435-06, ALCOLOR® PBT A GY3125-10, ALCOLOR® PBT A GY5001-14, ALCOLOR® PBT A GY977-4377, ALCOLOR® PBT A GY977-4416, ALCOLOR® PBT BL5202-18, ALCOLOR® PBT FC GY3171-11, ALCOLOR® PBT GN5203-18, ALCOLOR® PBT GY5083-19, ALCOLOR® PBT WT5065-17, ALCOLOR® PBT YL5211-18, ALCOLOR® PC A 937-4079, ALCOLOR® PC A BG3056-13, ALCOLOR® PC A BG3112-12, ALCOLOR® PC A BG931-4048, ALCOLOR® PC A BG931-4050, ALCOLOR® PC A BG931-4132, ALCOLOR® PC A BG931-4177, ALCOLOR® PC A BG931-4178, ALCOLOR® PC A BK3064-13, ALCOLOR® PC A BK5002-16, ALCOLOR® PC A BK939-4353, ALCOLOR® PC A BL1511-05, ALCOLOR® PC A BL3045-13, ALCOLOR® PC A BL3048-10TR, ALCOLOR® PC A BL935-3548/LM, ALCOLOR® PC A BL935-3595, ALCOLOR® PC A BN1346-06, ALCOLOR® PC A BN938-4176, ALCOLOR® PC A GN1392-06TR, ALCOLOR® PC A GN3049-10TR, ALCOLOR® PC A GN936-3471, ALCOLOR® PC A GY1007-07, ALCOLOR® PC A GY1017-03, ALCOLOR® PC A GY1050-04, ALCOLOR® PC A GY1069-08, ALCOLOR® PC A GY1126-07, ALCOLOR® PC A GY1127-07, ALCOLOR® PC A GY1225-08, ALCOLOR® PC A GY1238-07TL, ALCOLOR® PC A GY1416-05TR, ALCOLOR® PC A GY3022-09, ALCOLOR® PC A GY3025-11, ALCOLOR® PC A GY3032-11, ALCOLOR® PC A GY3073-09, ALCOLOR® PC A GY3117-12, ALCOLOR® PC A GY3137-10, ALCOLOR® PC A GY3145-11, ALCOLOR® PC A GY937-2340, ALCOLOR® PC A GY937-3971, ALCOLOR® PC A GY937-3999, ALCOLOR® PC A GY937-4092, ALCOLOR® PC A GY937-4128, ALCOLOR® PC A GY937-4194, ALCOLOR® PC A RD1003-05TR, ALCOLOR® PC A RD1008-07, ALCOLOR® PC A WT939-2384, ALCOLOR® PC BK5062-18LIR, ALCOLOR® PC BK5216-18TR, ALCOLOR® PC BL1375-04TR, ALCOLOR® PC FC BL5027-17, ALCOLOR® PC FC BN5033-17, ALCOLOR® PC FC GN5029-17, ALCOLOR® PC FC GY3054-09, ALCOLOR® PC FC OR5017-15, ALCOLOR® PC FC RD5026-17, ALCOLOR® PC FC VT5018-15, ALCOLOR® PC FC WT1040-11TL, ALCOLOR® PC FC WT931-2156/3, ALCOLOR® PC FC YL5028-17, ALCOLOR® PC GD5011-14, ALCOLOR® PC GY5020-17, ALCOLOR® PC GY5051-18, ALCOLOR® PC GY5052-19, ALCOLOR® PC RD5218-18TR, ALCOLOR® PC WT5013-18, ALCOLOR® PE FC VT1320-06, ALCOLOR® PET FC BL1054-14TR, ALCOLOR® PMMA A WT949-1842, ALCOLOR® POM GY5032-16, ALCOLOR® POM H GN28964.3, ALCOLOR® POM WT5015-18, ALCOLOR® PPE GY5018-17, ALCOLOR® SAN A YL5063-15, ALCOLOR® SAN BK5087-19, ALCOLOR® SAN CX BK1127-06, ALCOLOR® SAN GY5073-19, ALCOLOR® SAN OR5048-16, ALCOLOR® SAN YL5072-19, ALCOLOR® SMMA FC BK5030-18, ALCOLOR® SMMA FC BL5029-18, ALCOLOR® SMMA FC BL5032-18, ALCOLOR® SMMA FC GN5031-18, ALCOLOR® SMMA FC RD5028-18, ALCOLOR® SMMA FC WT5033-18, ALCOM® 3D TCE PC 5020 16116, ALCOM® ABS 530/22 SV1287-04MCS, ALCOM® ABS 530/29 HM-AG, ALCOM® ABS 530/29 SV1217-04MCO, ALCOM® ABS 530/29 SV1245-05MCF, ALCOM® ABS 530/29 SV1462-06MCO, ALCOM® ABS 530/29 UV SV1269-05MCS, ALCOM® ABS 530/3 GY31-749MCF, ALCOM® ABS 530/3 SV31-745MCF, ALCOM® ABS 530/3.1 CF, ALCOM® ABS 530/50 HM, ALCOM® ABS+SAN A 1000/100 SV2067-06MCF, ALCOM® ASA 540/7 UV SV1156-12MCF, ALCOM® ASA 540/7 UV SV1281-08MCF, ALCOM® ASA 540/7 UV SV1490-05MCF, ALCOM® ASA/PC 540/5 UV GY81-714MCF, ALCOM® AWL 10 WT1308-05LB, ALCOM® AWL 10/3 WT1308-05LB, ALCOM® AWL 109/10 GF20 WT1142-12LB, ALCOM® AWL 109/10 WT1218-11LB, ALCOM® AWL 109/15 UV WT1217-11LB, ALCOM® AWL 109/15 WT1217-11LB, ALCOM® AWL 15/1 UV WT1471-04LB, ALCOM® AWL 15/1 WT1471-04LB, ALCOM® AWL 15/1 WT31-956LB, ALCOM® AWL 15/2 WT1471-04LB, ALCOM® CFX ABS 1000 18037 SV1035-18MC, ALCOM® CFX ABS 1000 UV 16002 GY1001-16MCS, ALCOM® CFX ABS+PC 1000 UV 19004, ALCOM® CFX ASA 1000 UV 15116 SV1163-15MC, ALCOM® CFX ASA 5010 WP 16014 SV1019-16MC, ALCOM® CFX PBT 1000 16072, ALCOM® DET PA66 FC 8010 17131, ALCOM® HM ABS 1000 AG 14077, ALCOM® HM ABS 1000 AG 17161, ALCOM® HM PA+ABS 1000 AG 14069, ALCOM® HM PA+ABS 1000 AG 16077, ALCOM® HM PA6 1000 AG UV 15046 WT1077-15, ALCOM® HM PA6 1000 SB1038-21, ALCOM® HM PC+ABS 1000 AG 16152, ALCOM® HM PP 1000 18038, ALCOM® HM PP 1000 AG 14079, ALCOM® HM PP 1000 AG 17005, ALCOM® HM PP 3030 14029, ALCOM® HM PP 3030 19024, ALCOM® HP PA6 7010 FR SB1000-20, ALCOM® HP PBT 5262 18051, ALCOM® HTC 300/1 GY1055-10LD, ALCOM® HTC 300/1 WT1056-10LD, ALCOM® LB ABS 1000 15018 WT1029-15, ALCOM® LB ECO PC 1000 17152 UV IM WT2083-07, ALCOM® LB ECO PC 1000 17153 WT2687-16, ALCOM® LB ECO PC 1000 17157 FR IM WT2083-07, ALCOM® LB ECO PC+ABS 1000 SL WT1023-21, ALCOM® LB PA6 2015 14041 GF15 WT1100-14, ALCOM® LB PA6 2015 14041 WT1063-16, ALCOM® LB PBT FC 2015 17076 GY1069-17, ALCOM® LB PBT FC 2015 17077 BL1070-17, ALCOM® LB PBT FC 2015 17125 BL1118-17, ALCOM® LB PC 1000 15022 WT1037-15, ALCOM® LB PC 1000 16061 GY1068-16, ALCOM® LB PC 5015 TF 17116 WT1106-17, ALCOM® LB PC+ABS 1000 18079 RD1094-18, ALCOM® LB PC+ABS 1000 19037 RD1036-19, ALCOM® LB POM 1000 18008 WT1005-18, ALCOM® LD PC 1000 16102 BL1129-16, ALCOM® LD PC 1000 17052 WT1168-16, ALCOM® LD PC 1000 18002 CC1001-18, ALCOM® LD PC 1000 UV 14095 GY1198-14, ALCOM® LD PC 1000 UV 15027 GY1044-15, ALCOM® LD PC 1000 UV 15072 GY1121-15, ALCOM® LD PC 1000 UV 15112 GY1027-16, ALCOM® LD PC 1000 UV 17134 GY1129-17, ALCOM® LD PC 2020 UV 17027 WT1022-17, ALCOM® LD2 MBS 1000 UV 18013 WT1021-18, ALCOM® LD2 PC 1000 14008 WT1011-14, ALCOM® LD2 PC 1000 14050 GY1118-14, ALCOM® LD2 PC 1000 15054 GY1096-15, ALCOM® LD2 PC 1000 16107 WT2641-15, ALCOM® LD2 PC 1000 17059 GY1051-17, ALCOM® LD2 PC 1000 17150 UV GY2240-08, ALCOM® LD2 PC 1000 18033 WT2816-18, ALCOM® LD2 PC 1000 UV 14001 WT1007-14, ALCOM® LD2 PC 1000 UV 14011 GY1013-14, ALCOM® LD2 PC 1000 UV 14013 CC1019-14, ALCOM® LD2 PC 1000 UV 14019 WT1030-14, ALCOM® LD2 PC 1000 UV 14068 GY1159-14, ALCOM® LD2 PC 1000 UV 15003 CC1002-15, ALCOM® LD2 PC 1000 UV 15003 CC1003-15, ALCOM® LD2 PC 1000 UV 15003 CC1005-15, ALCOM® LD2 PC 1000 UV 15015 CC1026-15, ALCOM® LD2 PC 1000 UV 15061 CC1104-15, ALCOM® LD2 PC 1000 UV 15091 GY1138-15, ALCOM® LD2 PC 1000 UV 16032 WT1030-16, ALCOM® LD2 PC 1000 UV 16042 WT1048-16, ALCOM® LD2 PC 1000 UV 16059 CC1059-16, ALCOM® LD2 PC 1000 UV 16100 WT1125-16, ALCOM® LD2 PC 1000 UV 16104 WT2287-09TL, ALCOM® LD2 PC 1000 UV 16104 WT2288-09TL, ALCOM® LD2 PC 1000 UV 16156 GY1118-16, ALCOM® LD2 PC 1000 UV 17002 WT1002-17, ALCOM® LD2 PC 1000 UV 17004 WT1004-17, ALCOM® LD2 PC 1000 UV 17030 GY1025-17, ALCOM® LD2 PC 1000 UV 17090 WT1087-17, ALCOM® LD2 PC 1000 UV 17096 WT1095-17, ALCOM® LD2 PC 1000 UV 17132 WT1125-17, ALCOM® LD2 PC 1000 UV 18075 CC1088-18, ALCOM® LD2 PC 1000 UV CC1118-19, ALCOM® LD2 PC 9000 UV 14019 WT1030-14, ALCOM® LDDC PC 1000 UV 17182 BK1187-17, ALCOM® LDDC PC 1000 UV 17187 BK1192-17, ALCOM® LDDC PC 1000 UV 18041 WT1078-12, ALCOM® LDDC PC 1000 UV 18045 WT1048-18, ALCOM® LDDC PC 1000 UV BK1044-20, ALCOM® LDDC PC 1000 UV BK1104-20, ALCOM® LDDC PMMA 1000 UV 18124 BK1074-11, ALCOM® LDDC PMMA 1000UV18123 BK1016-11, ALCOM® LDX PC 1000 UV 14062 WT1140-14, ALCOM® LDX PC 1000 UV 15064 CC1125-15, ALCOM® LDX PC 1000 UV 16069 GY1080-16, ALCOM® LG PC 1000 UV 14094 CC1323-08, ALCOM® LIR PC 1000 UV 14099 BK1203-14, ALCOM® MED PA66 1000 19046, ALCOM® MED PP 2040 BL1182-19, ALCOM® MED PS 1000 04001, ALCOM® MED PS 1000 04002, ALCOM® MED PS 1000 14113, ALCOM® MED PS 1000 19041, ALCOM® MED PS 1000 AS 14114, ALCOM® MED PS 1000 AS 14115, ALCOM® MED PS 2015 05001, ALCOM® MED PS 2030 07001, ALCOM® MS ECO PC+ABS R 1000 SL, ALCOM® MS PA66+6I/X 2030 UV 18054, ALCOM® MS PA66+6I/X 2050 16021, ALCOM® MS PA66+6I/X 3050 17120, ALCOM® MS PC 1000 17115, ALCOM® MS PC+ABS 1000 17113, ALCOM® MS PP 1000 IM GY1153-20, ALCOM® MS PP 4920 14116, ALCOM® MS PP 4920 16080, ALCOM® MS PP 4920 BK1248-20, ALCOM® MS PP 4920 GY1233-20, ALCOM® PA46 920/1 PTFE15, ALCOM® PA6 900/1 CF10 GF25 IM, ALCOM® PA6 900/1 CF10 IM, ALCOM® PA6 900/1 CF15 IM, ALCOM® PA6 900/1 GF10 GB15, ALCOM® PA6 900/1 GF10 GB20, ALCOM® PA6 900/1 GF15 GB15, ALCOM® PA6 900/1 GF15 MR25, ALCOM® PA6 900/1 GF20 SV1180-10MCF, ALCOM® PA6 900/1 GF30 MO2, ALCOM® PA6 900/1 GF30 TF15 SI2, ALCOM® PA6 900/1 GF30 TF15 SI2 IM, ALCOM® PA6 900/1 GF30 WT1165-10LB, ALCOM® PA6 900/1 GF5 GB25, ALCOM® PA6 900/1 GF8 GB7, ALCOM® PA6 900/1 MO1, ALCOM® PA6 900/1 PTFE10 IM, ALCOM® PA6 900/1 SI3, ALCOM® PA6 900/11 GF10 MR20 SV12-778MCF, ALCOM® PA6 900/13 GF15 MRX45, ALCOM® PA6 900/5 CF/MR BK12-966, ALCOM® PA6 900/5.2 CF/MR25, ALCOM® PA6 900/8 GF10 MR20 IM, ALCOM® PA6 900/8 GF10 MR20 SV12-778MCF, ALCOM® PA6 900/8 GF10 MR20 SV1285-04MCF, ALCOM® PA6 900/8.4 GF10 MR20 BK0002-00, ALCOM® PA6 900/8.4 GF10 MR20 NC0001-00, ALCOM® PA66 910/1 AR20, ALCOM® PA66 910/1 AR5, ALCOM® PA66 910/1 GB30 MO2, ALCOM® PA66 910/1 GF15 MR25, ALCOM® PA66 910/1 GF15 PTFE10, ALCOM® PA66 910/1 GF30 MO1, ALCOM® PA66 910/1 GF30 MO2, ALCOM® PA66 910/1 GF30 PTFE15, ALCOM® PA66 910/1 GF30 PTFE15 SI2, ALCOM® PA66 910/1 GF30 PTFE20, ALCOM® PA66 910/1 GF30 TF15 UV, ALCOM® PA66 910/1 MO1, ALCOM® PA66 910/1 MO2, ALCOM® PA66 910/1 NU SV1057-03MCF, ALCOM® PA66 910/1 PTFE10, ALCOM® PA66 910/1 PTFE15, ALCOM® PA66 910/1 PTFE20, ALCOM® PA66 910/1.1 CF10, ALCOM® PA66 910/1.1 CF10 GF10 IM, ALCOM® PA66 910/1.1 CF10 GF20, ALCOM® PA66 910/1.1 CF10 IM, ALCOM® PA66 910/1.1 CF10 PTFE10, ALCOM® PA66 910/1.1 CF10 PTFE10IM, ALCOM® PA66 910/1.1 CF10 PTFE20, ALCOM® PA66 910/1.1 CF15, ALCOM® PA66 910/1.1 CF15 GF20, ALCOM® PA66 910/1.1 CF20, ALCOM® PA66 910/1.1 CF30 PTFE15, ALCOM® PA66 910/1.1 CF40, ALCOM® PA66 910/1.2 CF30, ALCOM® PA66 910/1.3 CF/GF30, ALCOM® PA66 910/1.3 CF5 GF25, ALCOM® PA66 910/32.1 GF8 TCE8, ALCOM® PA66 910/32.1 TCE2, ALCOM® PA66 910/32.1 TCE5, ALCOM® PA66 910/8 GF30 PTFE15, ALCOM® PA66 910/8 IM SV1246-07MCF, ALCOM® PBT 700/1 GF20 PTFE15, ALCOM® PBT 700/1 GF30 PTFE15, ALCOM® PBT 700/1 GF30 TF15 SI2, ALCOM® PBT 700/1 PTFE20, ALCOM® PBT 700/1.1 CF20 PTFE15, ALCOM® PBT 700/1.5 HR GF15 PTFE15, ALCOM® PBT 700/12 PTFE10, ALCOM® PBT 700/2 WT31-956LB, ALCOM® PBT 700/8 GF15 PTFE15, ALCOM® PBT 700/9, ALCOM® PBT 700/9 BK2034-06MCS, ALCOM® PBT/ASA 715/1 GF15 TF6 UV WT1287-09LB, ALCOM® PC 730/3.1 UV WT1283-09LDM, ALCOM® PC 730/5 UV WT1231-10LDX, ALCOM® PC 740/1, ALCOM® PC 740/1 PTFE10, ALCOM® PC 740/1 PTFE15, ALCOM® PC 740/1 PTFE20, ALCOM® PC 740/1 SV1115-08MCF, ALCOM® PC 740/1.1 CF10, ALCOM® PC 740/1.1 CF10 GF20, ALCOM® PC 740/1.1 CF10 PTFE15, ALCOM® PC 740/1.1 CF20, ALCOM® PC 740/1.1 CF30, ALCOM® PC 740/1.2 GF30 PTFE13 SI2, ALCOM® PC 740/171 GY1127-04LD, ALCOM® PC 740/171 GY1127-05LD, ALCOM® PC 740/25 UV WT1445-06LD, ALCOM® PC 740/2566 PTFE20, ALCOM® PC 740/2813P.1 CF, ALCOM® PC 740/30 UV FR WT1030-08LD, ALCOM® PC 740/3162.1 CF10 GF10 TF10, ALCOM® PC 740/34 UV FR WT1147-09LD2, ALCOM® PC 740/36 FR UV CC1209-09LD, ALCOM® PC 740/4 BL1355-06LD, ALCOM® PC 740/4 BL1411-07LD, ALCOM® PC 740/4 BL1435-07LD, ALCOM® PC 740/4 CC1084-07LD, ALCOM® PC 740/4 CC1119-05LD, ALCOM® PC 740/4 CC1120-05LD, ALCOM® PC 740/4 CC1121-05LD, ALCOM® PC 740/4 CC1122-05LD, ALCOM® PC 740/4 GF20 UV WT1105-13LD, ALCOM® PC 740/4 GY1111-09LD, ALCOM® PC 740/4 GY1122-04LD, ALCOM® PC 740/4 GY1152-05LD, ALCOM® PC 740/4 GY1156-04LD, ALCOM® PC 740/4 GY1177-05LD, ALCOM® PC 740/4 GY1189-09LD, ALCOM® PC 740/4 GY1227-08LD, ALCOM® PC 740/4 GY1247-10LD, ALCOM® PC 740/4 GY1262-05LD, ALCOM® PC 740/4 GY1281-04LD, ALCOM® PC 740/4 GY1320-04LD, ALCOM® PC 740/4 RD1123-05LD, ALCOM® PC 740/4 RD1127-12LD3, ALCOM® PC 740/4 RD1223-05LD, ALCOM® PC 740/4 RD1451-06LD, ALCOM® PC 740/4 UV CC1060-09LD, ALCOM® PC 740/4 UV CC1063-11LD, ALCOM® PC 740/4 UV CC1135-11LD, ALCOM® PC 740/4 UV CC1174-13LD, ALCOM® PC 740/4 UV CC1269-08LD, ALCOM® PC 740/4 UV CC1320-08LG, ALCOM® PC 740/4 UV CC1321-08LG, ALCOM® PC 740/4 UV CC1322-08LG, ALCOM® PC 740/4 UV CC1323-08LG, ALCOM® PC 740/4 UV GY1088-12LD, ALCOM® PC 740/4 UV GY1118-12LD, ALCOM® PC 740/4 UV GY1144-13LDS, ALCOM® PC 740/4 UV GY1156-04LD, ALCOM® PC 740/4 UV GY1172-13LD2, ALCOM® PC 740/4 UV GY1320-04LD, ALCOM® PC 740/4 UV GY1415-04LD, ALCOM® PC 740/4 UV GY1416-04LD, ALCOM® PC 740/4 UV OR1075-05LD, ALCOM® PC 740/4 UV RD1207-08LD, ALCOM® PC 740/4 UV RD1231-08LD, ALCOM® PC 740/4 UV RD1231-11LD3, ALCOM® PC 740/4 UV RD1472-05LD, ALCOM® PC 740/4 UV SV1003-06MCO, ALCOM® PC 740/4 UV SV1287-04MCS, ALCOM® PC 740/4 UV WT1072-13LD, ALCOM® PC 740/4 UV WT1081-08LD2, ALCOM® PC 740/4 UV WT1082-08LD2, ALCOM® PC 740/4 UV WT1102-04LD, ALCOM® PC 740/4 UV WT1139-11LD, ALCOM® PC 740/4 UV WT1153-13LDS, ALCOM® PC 740/4 UV WT1201-08LD, ALCOM® PC 740/4 UV WT1220-05LD, ALCOM® PC 740/4 UV WT1240-10LD, ALCOM® PC 740/4 UV WT1257-04LD, ALCOM® PC 740/4 UV WT1280-04LD, ALCOM® PC 740/4 UV WT1296-07LD, ALCOM® PC 740/4 UV WT1306-07LD, ALCOM® PC 740/4 UV WT1310-05LD, ALCOM® PC 740/4 UV WT1368-04LD, ALCOM® PC 740/4 UV WT1370-07LD, ALCOM® PC 740/4 UV WT1401-06LD, ALCOM® PC 740/4 UV WT1445-06LD, ALCOM® PC 740/4 UV WT1516-04LD, ALCOM® PC 740/4 WT1065-12LD2, ALCOM® PC 740/4 WT1140-03LD, ALCOM® PC 740/4 WT1172-09LD, ALCOM® PC 740/4 WT1245-04LD, ALCOM® PC 740/4.12 UV GY1098-13LD, ALCOM® PC 740/4.12 UV GY1161-11LD, ALCOM® PC 740/4.16 UV CC1321-08LG, ALCOM® PC 740/4.19 WT1302-05LB, ALCOM® PC 740/4.2 UV GY1076-10LD, ALCOM® PC 740/4.2 UV WT1090-08LD2, ALCOM® PC 740/4.2 UV WT1100-08LD2, ALCOM® PC 740/4.2 UV WT1217-10LD3, ALCOM® PC 740/4.2 WT1159-10LD2, ALCOM® PC 740/4.7 UV BL1017-11LG, ALCOM® PC 740/40 FR UV WT1182-10LB, ALCOM® PC 740/48 CC1124-13LD, ALCOM® PC FC 740/9 PTFE10, ALCOM® PC+ABS 750/10 GF10 RD1016-05LB, ALCOM® PC+AWL 750/15.1 WT1378-04LB, ALCOM® PC+AWL 750/20.1 WT1407-04LB, ALCOM® PC740/26 UV WT1407-04LB, ALCOM® POM 770/1 GF20 PTFE15, ALCOM® POM 770/1 MO2, ALCOM® POM 770/1 PTFE1,5, ALCOM® POM 770/1 PTFE10, ALCOM® POM 770/1 PTFE15, ALCOM® POM 770/1 PTFE18 SI2, ALCOM® POM 770/1 PTFE20, ALCOM® POM 770/1 SI2, ALCOM® POM 770/1 SLAP, ALCOM® POM 770/1 SLBV, ALCOM® POM 770/1.1 CF10, ALCOM® POM 770/1.1 CF20, ALCOM® PP 620/1 MR40 WT1034-05LB, ALCOM® PP 620/1 WT1034-05LB, ALCOM® PP 620/1 WT1433-05LB, ALCOM® PP 620/10 GY1464-04MCF, ALCOM® PP 620/2 GY1073-10MCF, ALCOM® PP 620/2 SV1246-04MCO, ALCOM® PP 620/3 BS73, ALCOM® PP 620/6 UV GY1380-05MCO, ALCOM® PP 620/8 GF/MRX, ALCOM® PP 620/8 GF30 PTFE15, ALCOM® PP 620/9 MRX80, ALCOM® PPA 930/1 GF30 PTFE15, ALCOM® PWL 10/1 WT1130-09LB, ALCOM® TCE PC 5040 16090, ALCOM® TPU 810/1998.1 CF, ALCOM® TPU 810/3070.1 CF15, ALCOM® TPU 810/4073 AR10, ALCOM® WP PA66 5020 PTFESI 15042, ALCOM® WP PC+ABS 5005 TFUV 16151, ALCOM® WP PC+ABS 5008 TFUV 17009, ALCOM® WP POM 5020 TF 18029, ALFATER® XL A30I 4GP0000, ALFATER® XL A35I 2GP0050, ALFATER® XL A40I 2GP0050, ALFATER® XL A40I 3EF0010, ALFATER® XL A40I 4FC0010, ALFATER® XL A40I 4GP0000, ALFATER® XL A50I 2GP0000, ALFATER® XL A50I 3EF0010, ALFATER® XL A50I 4FC0010, ALFATER® XL A50I 4GP0000, ALFATER® XL A55I 2GP0000, ALFATER® XL A55I 2GP0050, ALFATER® XL A55I 4PA0010, ALFATER® XL A60E 2GP0000, ALFATER® XL A60I 2GP0050, ALFATER® XL A60I 2UV0000 UV, ALFATER® XL A60I 3EF0010, ALFATER® XL A60I 4FC0010, ALFATER® XL A60I 4GP0000, ALFATER® XL A65E 2GP0000, ALFATER® XL A65E 2GP0000 WT1159-17, ALFATER® XL A65I 2GP0000, ALFATER® XL A65I 2GP0050, ALFATER® XL A70I 2GP0050, ALFATER® XL A70I 3EF0010, ALFATER® XL A70I 3EFSL0000, ALFATER® XL A70I 4FC0010, ALFATER® XL A70I 4GP0000, ALFATER® XL A70I 4PA0010, ALFATER® XL A75I 2GP0000, ALFATER® XL A75I 2GP0050, ALFATER® XL A75I 4GP0000, ALFATER® XL A80 2EC0000, ALFATER® XL A80E 2GP0000, ALFATER® XL A80I 2FE0002, ALFATER® XL A80I 2GP0050, ALFATER® XL A80I 3EF0010, ALFATER® XL A80I 4FC0010, ALFATER® XL A85E 2GP0000, ALFATER® XL A85I 2GP0050, ALFATER® XL A85I 4PA0010, ALFATER® XL A90E 2GP0000, ALFATER® XL A90I 2GP0001, ALFATER® XL A90I 2GP0050, ALFATER® XL A90I 3EF0010, ALFATER® XL A90I 4FC0010, ALFATER® XL A90I 4GP0000, ALFATER® XL D40E 2GP0000, ALFATER® XL D40I 2GP0000, ALFATER® XL D40I 2GP0050, ALFATER® XL D40I 3EF0010, ALFATER® XL D40I 4FC0010, ALFATER® XL D40I 4GP0000, ALFATER® XL D50E 2GP0000, ALFATER® XL D50I 2GP0050, ALFATER® XL ECO A75I 2GP0000, ALFATER® XL ECO A75I 2GP0001, ALFATER® XL ECO D40 2GP0000, ALFATER® XL ECO D50I 2GP0000, ALPERFORM® ABS AS A 0031-05, ALPERFORM® ABS LB WT1070-16, ALPERFORM® ABS UV A 0018-04, ALPERFORM® PA IM NC2595-14, ALPERFORM® PA-UV V 1955/2, ALPERFORM® PC LDX 0210-15, ALPERFORM® PC SL 0229-16, ALPERFORM® PE SL FC 0205-14 EA, ALPERFORM® PE SL FC 0207-14 OA, ALPERFORM® POM SL 0268-19, ALPERFORM® TPU EH A 950-3880, ALTECH® ABS A 1000/100, ALTECH® ABS A 1000/100 GY1079-19, ALTECH® ABS A 1000/100 WT1077-19, ALTECH® ABS A 1000/106, ALTECH® ABS A 1000/106 BL1249-05LS, ALTECH® ABS A 1000/106 GY1116-20, ALTECH® ABS A 1000/106 GY1117-20, ALTECH® ABS A 1000/106 YL1248-05LS, ALTECH® ABS A 1000/130 AS, ALTECH® ABS A 1000/132 AS UV, ALTECH® ABS A 1000/139 AS, ALTECH® ABS A 1000/160, ALTECH® ABS A 1000/160 BK2448-12LS, ALTECH® ABS A 1000/170, ALTECH® ABS A 1000/172 UV, ALTECH® ABS A 1000/180, ALTECH® ABS A 1000/187, ALTECH® ABS A 1000/206, ALTECH® ABS A 1000/227 UV, ALTECH® ABS A 1000/326, ALTECH® ABS A 1000/506, ALTECH® ABS A 1000/530, ALTECH® ABS A 1000/566, ALTECH® ABS A 1000/568.03, ALTECH® ABS A 1000/587, ALTECH® ABS A 1000/627 UV, ALTECH® ABS A 1000/660, ALTECH® ABS A 1000/667, ALTECH® ABS A 1000/670, ALTECH® ABS A 1000/729 UV, ALTECH® ABS A 1000/739 AS, ALTECH® ABS A 1000/906, ALTECH® ABS A 1000/907, ALTECH® ABS A 2010/500 GF10, ALTECH® ABS A 2015/506 GF15, ALTECH® ABS A 2020/100 GF 20, ALTECH® ABS A 2020/906, ALTECH® ABS A 3230/516 GK20 GF10, ALTECH® ECO ABS 2017/500 GF17, ALTECH® ECO ABS 2017/506, ALTECH® ABS FC 1000/106 BK1280-05, ALTECH® ABS+PMMA A 1000/500, ALTECH® ASA A 1000/729 UV, ALTECH® B PA6/6T B 4030/219 MR30 IM, ALTECH® MBS A 1000/500, ALTECH® NXT PP -H A 2030/450.02 GF30 CP, ALTECH® NXT PP -H A 2035/450.02 GF35 CP, ALTECH® NXT PP -H A 2035/752.02 GF35 CP UV, ALTECH® NXT PP -H A 2040/456.02 GF40 CP, ALTECH® NXT PP -H A 2050/456.02 GF50 CP, ALTECH® NXT PP -H A 2330/450.02 GF20 GB10 CP, ALTECH® NXT PP -H A 2330/456.02 GF20 GB10 CP, ALTECH® PA6 A 1000/106, ALTECH® PA6 A 1000/107, ALTECH® PA6 A 1000/110 IM, ALTECH® PA6 A 1000/126.01 UV, ALTECH® PA6 A 1000/149 FR, ALTECH® PA6 A 1000/199, ALTECH® PA6 A 1000/199 BK1011-13LSC, ALTECH® PA6 A 1000/199 BK1129-12LS, ALTECH® PA6 A 1000/209, ALTECH® PA6 A 1000/310 IM, ALTECH® PA6 A 1000/318 IM, ALTECH® PA6 A 1000/320 UV, ALTECH® PA6 A 1000/518 IM, ALTECH® PA6 A 1000/520 UV HV, ALTECH® PA6 A 1000/677, ALTECH® PA6 A 1000/716 IM, ALTECH® PA6 A 2003/712 GF3 IM UV, ALTECH® PA6 A 2010/100 GF10, ALTECH® PA6 A 2015/109 GF15, ALTECH® PA6 A 2015/210 GF15 IM, ALTECH® PA6 A 2015/220 GF15 UV, ALTECH® PA6 A 2015/310 GF15 IM, ALTECH® PA6 A 2015/327, ALTECH® PA6 A 2015/507 GF15, ALTECH® PA6 A 2015/512 GF15 IM UV, ALTECH® PA6 A 2015/710 GF15 IM, ALTECH® PA6 A 2020/109 GF20, ALTECH® PA6 A 2020/516 GF20 IM, ALTECH® PA6 A 2025/109 GF25, ALTECH® PA6 A 2025/320 GF25 UV, ALTECH® PA6 A 2030/109 GF30, ALTECH® PA6 A 2030/109 GF30 BK1132-07LS, ALTECH® PA6 A 2030/140 GF30 FR, ALTECH® PA6 A 2030/200 GF30, ALTECH® PA6 A 2030/212 GF30 IM UV, ALTECH® PA6 A 2030/319 GF30 IM, ALTECH® PA6 A 2030/320 GF30 UV, ALTECH® PA6 A 2030/326 GF30 UV, ALTECH® PA6 A 2030/516.01 GF30 IM, ALTECH® PA6 A 2030/587 GF30, ALTECH® PA6 A 2030/606 GF30, ALTECH® PA6 A 2035/109 GF35, ALTECH® PA6 A 2035/509 GF35, ALTECH® PA6 A 2035/509 GF35 LV, ALTECH® PA6 A 2040/100 GF40, ALTECH® PA6 A 2045/500 GF45, ALTECH® PA6 A 2050/100 GF50, ALTECH® PA6 A 2050/500, ALTECH® PA6 A 2050/500 GF50, ALTECH® PA6 A 2050/560 GF50, ALTECH® PA6 A 2050/720 GF50 UV, ALTECH® PA6 A 2330/500, ALTECH® PA6 A 3015/100 GK15, ALTECH® PA6 A 3030/100 GB30, ALTECH® PA6 A 3030/109 GB30, ALTECH® PA6 A 3030/109 GB30 BK1162-14, ALTECH® PA6 A 3030/109 GB30 BK12-950, ALTECH® PA6 A 3030/109 GB30 GY12-781, ALTECH® PA6 A 3030/109 GB30 NC0001-00, ALTECH® PA6 A 3030/120 GB30 UV, ALTECH® PA6 A 3030/220 GB30 UV, ALTECH® PA6 A 3030/320 GB30 UV, ALTECH® PA6 A 3050/100 GB50, ALTECH® PA6 A 3230/100 GF10 GB20, ALTECH® PA6 A 3230/120 GB20 GF10, ALTECH® PA6 A 3230/500 GB15 GF15, ALTECH® PA6 A 4012/500 MR12, ALTECH® PA6 A 4030/100 MR30, ALTECH® PA6 A 4030/109 MR30, ALTECH® PA6 A 4230/540 MR20 GF10 FR, ALTECH® PA6 B 1000/170, ALTECH® PA6 B 1000/270, ALTECH® PA6 B 2015/100 GF15, ALTECH® PA6 B 2015/106 GF15, ALTECH® PA6 B 2025/309 GF25, ALTECH® PA6 B 2030/209 GF30, ALTECH® PA6 B 2030/500 GF30, ALTECH® ECO PA6 1000/586, ALTECH® ECO PA6 1000/588, ALTECH® ECO PA6 2025/509 GF25, ALTECH® ECO PA6 2030/160, ALTECH® ECO PA6 2030/219 GF30 IM, ALTECH® ECO PA6 3030/100 GB30, ALTECH® ECO PA6 3230/100 GB20 GF10, ALTECH® ECO PA6 4230/100 GF10 MR20, ALTECH® ECO PA6 4230/100.02 GF10 MR20, ALTECH® PA6 FC 2030/100 GF30, ALTECH® PA6 FC 2050/100 GF50, ALTECH® PA6 FC 5040/500 MR40, ALTECH® IQ PA6 2030/W100 BK0002, ALTECH® IQ PA6 2030/W100.05 BK0002, ALTECH® PA6 TG 2015/717 GF15, ALTECH® IQ PA6.6 2030/W100 BK0002, ALTECH® IQ PA6.6 2050/W100 BK0002, ALTECH® PA6/6T B 4030/219 MR30 IM, ALTECH® PA6+ABS A 1000/720 UV, ALTECH® PA6+PA66 A 2030/900 GF30, ALTECH® PA66 A 1000/107, ALTECH® PA66 A 1000/109, ALTECH® PA66 A 1000/109 BK1008-13LS, ALTECH® PA66 A 1000/310 IM, ALTECH® PA66 A 1000/501 IM, ALTECH® PA66 A 1000/510 IM, ALTECH® PA66 A 1000/517.01 IM, ALTECH® PA66 A 2015/109 GF15, ALTECH® PA66 A 2015/310 GF15 IM, ALTECH® PA66 A 2015/510 GF15 IM, ALTECH® PA66 A 2015/710 GF15 IM, ALTECH® PA66 A 2020/109 GF20, ALTECH® PA66 A 2025/109 GF25, ALTECH® PA66 A 2030/106 GF30, ALTECH® PA66 A 2030/109 GF30, ALTECH® PA66 A 2030/109 GF30 GY1176-12LS, ALTECH® PA66 A 2030/310 GF30 IM, ALTECH® PA66 A 2030/500 HR GF30 BK0002-00, ALTECH® PA66 A 2030/516 GF30 IM, ALTECH® PA66 A 2030/578 GF30, ALTECH® PA66 A 2030/588 GF30, ALTECH® PA66 A 2030/589 GF30, ALTECH® PA66 A 2033/500 GF33, ALTECH® PA66 A 2035/109 GF35, ALTECH® PA66 A 2035/507 GF35 EF, ALTECH® PA66 A 2040/100 GF40, ALTECH® PA66 A 2040/100.01 GF40, ALTECH® PA66 A 2050/100 GF50, ALTECH® PA66 A 2050/106 GF50, ALTECH® PA66 A 2050/109 GF50, ALTECH® PA66 A 3020/100 GB20, ALTECH® PA66 A 3030/109 GB30, ALTECH® PA66 A 3040/100 GB40, ALTECH® PA66 A 3240/100 GK25 GF15, ALTECH® PA66 A 4030/500 MR30, ALTECH® PA66 A 4040/100 MR40, ALTECH® PA66 A 4240/500 GF15 MR25, ALTECH® ECO PA66 1000/116, ALTECH® ECO PA66 1000/507, ALTECH® ECO PA66 1000/561, ALTECH® ECO PA66 2020/116 GF20 IM, ALTECH® ECO PA66 2030/116 GF30, ALTECH® ECO PA66 2030/116.01 GF30, ALTECH® ECO PA66 2030/310 GF30 IM, ALTECH® ECO PA66 2030/510 GF30 IM, ALTECH® ECO PA66 2035/500 GF35, ALTECH® ECO PA66 4015/120 MR15 IM, ALTECH® PA66 FC 2030/107 GF30, ALTECH® PA66 FC 2030/508 GF30, ALTECH® PA66 FC 3030/520.01 GB30 UV, ALTECH® IQ PA66 2050/100 GF50, ALTECH® PBT A 1000/100, ALTECH® PBT A 1000/106, ALTECH® PBT A 2020/340 GF20 FR, ALTECH® PBT+ABS A 2020/620 GF 20 UV, ALTECH® PBT+ASA A 2020/510 GF20, ALTECH® PBT+ASA A 4212/507 MR/GF12, ALTECH® PC A 1000/121 UV IM, ALTECH® PC A 1000/178, ALTECH® PC A 1000/227 UV, ALTECH® PC A 1000/228 UV, ALTECH® PC A 1000/269 UV, ALTECH® PC A 1000/326 UV, ALTECH® PC A 1000/500, ALTECH® PC A 1000/502 UV, ALTECH® PC A 1000/502 UV WT1123-11LS, ALTECH® PC A 1000/526 UV, ALTECH® PC A 1000/532 UV AS, ALTECH® PC A 1000/567, ALTECH® PC A 1000/572 UV, ALTECH® PC A 1000/578 UV, ALTECH® PC A 1000/608 WT1005-17LWA, ALTECH® PC A 1000/620 UV, ALTECH® PC A 2020/500, ALTECH® PC A 2030/100 GF30, ALTECH® PC B 1000/576, ALTECH® PC B 2010/100, ALTECH® ECO PC 1000/100, ALTECH® ECO PC 1000/121 UV IM, ALTECH® ECO PC 1000/128, ALTECH® ECO PC 1000/128 UV, ALTECH® ECO PC 1000/141, ALTECH® ECO PC 1000/141 FR, ALTECH® ECO PC 1000/141 FR IM, ALTECH® ECO PC 1000/170, ALTECH® ECO PC 1000/521 IM UV, ALTECH® ECO PC 1000/542 FR UV, ALTECH® ECO PC 1000/578, ALTECH® ECO PC 2010/121 GF10 IM UV, ALTECH® ECO PC 2015/509 GF15, ALTECH® ECO PC 2030/200 GF30, ALTECH® ECO PC 2030/500 GF30, ALTECH® PC-HT A 1000/500, ALTECH® ECO PC+ABS 1000/106, ALTECH® ECO PC+ABS 1000/500, ALTECH® ECO PC+ABS 1000/510 IM, ALTECH® ECO PC+ABS 1000/568, ALTECH® ECO PC+ASA 1000/506, ALTECH® PE-HD A 2010/506 GF10, ALTECH® PE-HD A 2010/550 GF10, ALTECH® PE-HD A 2020/506 GF20, ALTECH® PE-HD A 2040/500 GF40, ALTECH® ECO PP H 4920/570 MR 20, ALTECH® IQ PP 2020/W100 BK0002, ALTECH® IQ PP 2020/W100 HS BK0002, ALTECH® IQ PP 2030/W100 BK0002, ALTECH® IQ PP 2040/W100 BK0002, ALTECH® PP-B A 1000/120 UV, ALTECH® PP-B A 1000/310 IM, ALTECH® PP-B A 1000/726.01 UV, ALTECH® PP-B A 2015/550 GF15 CP, ALTECH® PP-B A 2020/150 GF20 CP, ALTECH® PP-B A 2020/157 GF20 CP, ALTECH® PP-B A 2020/550 GF20 CP, ALTECH® PP-B A 2030/150 GF30 CP, ALTECH® PP-B A 2040/150 GF40 CP, ALTECH® PP-B A 3030/500 GB30, ALTECH® PP-B A 4430/100 MR30, ALTECH® PP-B A 4430/120 MR30 UV, ALTECH® PP-B A 4815/510 MR15 IM, ALTECH® PP-B A 4915/500 MR15, ALTECH® PP-B A 4920/100 MR20, ALTECH® PP-B A 4920/500 MR20, ALTECH® PP-B A 4920/578 MR20, ALTECH® PP-B A 4930/506 TV30, ALTECH® PP-B A 4930/507 MR30, ALTECH® PP-B B 2020/550 GF20, ALTECH® PP-B B 4020/506 MR20, ALTECH® PP-B B 4430/500 MR30, ALTECH® PP-B B 4915/500 MR15, ALTECH® PP-B B 4920/526 MR20 UV, ALTECH® ECO PP-B 2020/550 GF20 CP, ALTECH® ECO PP-B 2020/W100.05 BK0002, ALTECH® ECO PP-B 2030/W100.05 BK0002, ALTECH® ECO PP-B 2040/W100.05 BK0002, ALTECH® ECO PP-B 4920/570 MR 20, ALTECH® PP-H A 1000/100 DS, ALTECH® PP-H A 1000/120 UV, ALTECH® PP-H A 1000/120 UV GY1076-12LWA, ALTECH® PP-H A 1000/140 FR GY1071-14LS, ALTECH® PP-H A 1000/249 FR, ALTECH® PP-H A 1000/546 FR, ALTECH® PP-H A 1000/578, ALTECH® PP-H A 2020/100 GF20, ALTECH® PP-H A 2020/159 GF20 CP, ALTECH® PP-H A 2020/576 GF20 CP, ALTECH® PP-H A 2020/750 GF20, ALTECH® PP-H A 2020/750 GF20 CP, ALTECH® PP-H A 2025/252 GF25 CP UV, ALTECH® PP-H A 2030/100 GF30, ALTECH® PP-H A 2030/156 GF30 CP, ALTECH® PP-H A 2030/156.01 GF30 CP, ALTECH® PP-H A 2030/157 GF30 CP, ALTECH® PP-H A 2030/157.01 GF30, ALTECH® PP-H A 2030/158 GF30 CP, ALTECH® PP-H A 2030/159 GF30 CP, ALTECH® PP-H A 2030/250 GF30 CP, ALTECH® PP-H A 2030/556 LE GF30 CP, ALTECH® PP-H A 2030/652 GF30 UV CP, ALTECH® PP-H A 2030/750 GF30 CP, ALTECH® PP-H A 2030/758 GF30 CP, ALTECH® PP-H A 2040/159 GF40 CP, ALTECH® PP-H A 2040/556 GF40 CP, ALTECH® PP-H A 2040/652 GF 40 UV CP, ALTECH® PP-H A 2045/500, ALTECH® PP-H A 2340/750 GF30 GK10 CP, ALTECH® PP-H A 2435/550 GF22 MR13 CP, ALTECH® PP-H A 2440/550 GF25 MR15 CP, ALTECH® PP-H A 3020/100 GB20, ALTECH® PP-H A 3020/500 GB20, ALTECH® PP-H A 3030/100, ALTECH® PP-H A 3030/100 GB30, ALTECH® PP-H A 4818/100 MR18, ALTECH® PP-H A 4920/106 MR20, ALTECH® PP-H A 4920/107 MR20, ALTECH® PP-H A 4920/108 MR20, ALTECH® PP-H A 4920/109 TV20, ALTECH® PP-H A 4920/170 MR20, ALTECH® PP-H A 4920/180 MR20, ALTECH® PP-H A 4920/200 TV20, ALTECH® PP-H A 4920/508 MR20, ALTECH® PP-H A 4925/500 MR25, ALTECH® PP-H A 4930/506 MR30, ALTECH® PP-H A 4940/100 MR40, ALTECH® PP-H A 4940/106 MR40, ALTECH® PP-H A 4940/506 MR40, ALTECH® PP-H B 2012/500 GF12, ALTECH® PP-H B 2030/156 GF30, ALTECH® PP-H B 4030/507 TV30, ALTECH® PP-H B 4910/500 MR10, ALTECH® PP-H B 4920/306 MR20, ALTECH® PP-H B 4920/500 MR20, ALTECH® PP-H B 4930/506 MR30, ALTECH® ECO PP-H 2020/W100.05 BK0002, ALTECH® ECO PP-H 2030/156 CP GF30, ALTECH® ECO PP-H 2030/550 CP GF30, ALTECH® ECO PP-H 2030/550 GF30, ALTECH® ECO PP-H 2030/W100.05 BK0002, ALTECH® ECO PP-H 2030/W100.05 LE BK0002, ALTECH® ECO PP-H 2040/W100.05 BK0002, ALTECH® ECO PP-H 4940/500 MR40, ALTECH® PP-H FC 1000/100 DS, ALTECH® PP-H FC 1000/568, ALTECH® PP-H FC 1000/576, ALTECH® PP-H FC 1000/578, ALTECH® PP-H FC 2020/100.01, ALTECH® PP-H FC 2030/100 GF30, ALTECH® PP-H FC 4920/100 MR20, ALTECH® PP-H FC 4940/100 TV40, ALTECH® PP-H FC 4940/500 TV 40, ALTECH® PS A 1000/108, ALTECH® PS A 1000/240 FR, ALTECH® PS A 1000/920 UV NC0001-00, ALTECH® PS FC 1000/507, ALTECH® PS-HI A 1000/100, ALTECH® PS-HI A 1000/506, ALTECH® PS-HI A 1000/901 BK1261-20, ALTECH® PS-HI A 1000/901 GN1232-20, ALTECH® PS-HI A 1000/901 WT1222-20, ALTECH® PS-HI A 1000/901 WT1260-20, ALTECH® PS-HI A 1000/902 BK1224-20, ALTECH® PS-HI A 1000/902 GY1231-20, ALTECH® PS-HI A 1000/902 WT1223-20, ALTECH® PS-HI A 2030/500 GF30, ALTECH® PS-HI B 1000/100, ALTECH® PSU FC 1000/100, ALTECH® SAN A 1000/587.01, AMODEL® A-1230 L BK324, CELLIDOR® B 500-10, CELLIDOR® B 500-15, CELLIDOR® B 500-20, CELLIDOR® B 501-10, CELLIDOR® B 5111-10, CELLIDOR® B 531-07, CELLIDOR® B 531-10, CELLIDOR® B 631-10, CELLIDOR® B 631-10S, CELLIDOR® B 631-12,5, CELLIDOR® CP 2810-11, CELLIDOR® CP 2825-11, CELLIDOR® CP 300-10, CELLIDOR® CP 300-13, CELLIDOR® CP 300-18, CELLIDOR® CP 300.02-16, CELLIDOR® CP 310-10, CELLIDOR® CP 400-08, CELLIDOR® CP 400-10, CELLIDOR® CP 400-12, CELLIDOR® CP 400-15, CELLIDOR® CP 400-17, CELLIDOR® CP 410-10, CELLIDOR® CP 410-11, CELLIDOR® CP 410-18, CELLIDOR® CP 430-13 AG, CELLIDOR® CP FC 400.01-08, LUPOLEN KONZENTRAT AB 20 GF, TEDUR® L 9105-1, TEDUR® L 9107-1, TEDUR® L 9107-1 S, TEDUR® L 9107-1 U, TEDUR® L 9107-7, TEDUR® L 9113-2, TEDUR® L 9114-1 S, TEDUR® L 9116-1, TEDUR® L 9200-1, TEDUR® L 9200-1 U, TEDUR® L 9214-1, TEDUR® L 9217-1, TEDUR® L 9217-1 S, TEDUR® L 9220-1, TEDUR® L 9300-1, TEDUR® L 9310-4 S, TEDUR® L 9400-1, TEDUR® L 9400-3.2, TEDUR® L 9401-1, TEDUR® L 9404-3.2, TEDUR® L 9406-1, TEDUR® L 9409-3.2, TEDUR® L 9410-1, TEDUR® L 9412-3.2, TEDUR® L 9413-1, TEDUR® L 9421-1 S, TEDUR® L 9422-1, TEDUR® L 9510-1, TEDUR® L 9510-1 S, TEDUR® L 9510-5, TEDUR® L 9511, TEDUR® L 9511-2, TEDUR® L 9523, TEDUR® L 9560, TEDUR® L 9560 S, TEDUR® L 9903-1, TEDUR® L 9904-1, TEDUR® L 9912-1, TEDUR® L FC 9510-5, TEDUR® L FC 9510-6, TEDUR® L FC 9510-7, TEDUR® L PPS 1000 15087, TEDUR® L PPS FT 2545 NC1083-20, TEDUR® R 9519, WIC PA6 10 BK, WIC PA6 10 N, WIC PA6 12 GF 18 BK, WIC PA6 15 BK, WIC PA6 15 BK IM, WIC PA6 15 N, WIC PA6 20 BK, WIC PA6 20 N, WIC PA6 30 BK, WIC PA6 30 N, WIC PA6 40 BK, WIC PA6 40 N, WIC PA66 10 BK, WIC PA66 10 N, WIC PA66 15 BK, WIC PA66 15 N, WIC PA66 20 BK, WIC PA66 20 N, WIC PA66 30 BK, WIC PA66 30 BK EF, WIC PA66 30 N, WIC PA66 40 BK, WIC PA66 40 N, WIC PA66+6I/6T 20 BK, WIC PA66+6I/6T 30 BK, WIC PA66+6I/6T 40 BK, WIC PP 10 BK, WIC PP 10 BK LE, WIC PP 10 BK UV, WIC PP 10 BKD, WIC PP 10 N, WIC PP 15 BK, WIC PP 15 BK LE, WIC PP 15 BK UV, WIC PP 15 BKD, WIC PP 15 N, WIC PP 20 BK, WIC PP 20 BK LE, WIC PP 20 BK LE2, WIC PP 20 BK UV, WIC PP 20 BKD, WIC PP 20 N, WIC PP 30 BK, WIC PP 30 BK IM1, WIC PP 30 BK LE, WIC PP 30 BK LE2, WIC PP 30 BK UV, WIC PP 30 BKD, WIC PP 30 N, WIC PP 40 BK, WIC PP 40 BK LE, WIC PP 40 BK UV, WIC PP 40 BKD, WIC PP 40 N, WIPAFLEX TV 10 BK, WIPAFLEX TV 10 BK UV, WIPAFLEX TV 5 BK, WIPELAST TV 10 BK, WIPELAST TV 10 BK UV, WIPELAST TV 20 BK, WIPELAST TV 20 BK UV, WIPELAST TV 30 BK, WIPELAST TV 30 BK UV
ALCOM® LB POM 1000 18008 WT1005-18 Technical Data Sheet
Products:
ALCOM® LB POM 1000 18008 WT1005-18
ALTECH® PA6 A 2030/319 GF30 IM (DE) Technical Data Sheet
Products:
ALTECH® PA6 A 2030/319 GF30 IM
TEDUR® L 9400-1 (DE) Technical Data Sheet
Products:
TEDUR® L 9400-1
TEDUR® L 9404-3.2 (DE) Technical Data Sheet
Products:
TEDUR® L 9404-3.2
ALCOLOR® SMMA FC RD5028-18 Technical Data Sheet
Products:
ALCOLOR® SMMA FC RD5028-18
MOCOM Plastic Circular Solutions in Car Industry
Products:
ALTECH® ABS A 1000/100, ALTECH® ABS A 1000/100 GY1079-19, ALTECH® ABS A 1000/100 WT1077-19, ALTECH® ABS A 1000/106, ALTECH® ABS A 1000/106 BL1249-05LS, ALTECH® ABS A 1000/106 GY1116-20, ALTECH® ABS A 1000/106 GY1117-20, ALTECH® ABS A 1000/106 YL1248-05LS, ALTECH® ABS A 1000/130 AS, ALTECH® ABS A 1000/132 AS UV, ALTECH® ABS A 1000/139 AS, ALTECH® ABS A 1000/160, ALTECH® ABS A 1000/160 BK2448-12LS, ALTECH® ABS A 1000/170, ALTECH® ABS A 1000/172 UV, ALTECH® ABS A 1000/180, ALTECH® ABS A 1000/187, ALTECH® ABS A 1000/206, ALTECH® ABS A 1000/227 UV, ALTECH® ABS A 1000/326, ALTECH® ABS A 1000/506, ALTECH® ABS A 1000/530, ALTECH® ABS A 1000/566, ALTECH® ABS A 1000/568.03, ALTECH® ABS A 1000/587, ALTECH® ABS A 1000/627 UV, ALTECH® ABS A 1000/660, ALTECH® ABS A 1000/667, ALTECH® ABS A 1000/670, ALTECH® ABS A 1000/729 UV, ALTECH® ABS A 1000/739 AS, ALTECH® ABS A 1000/906, ALTECH® ABS A 1000/907, ALTECH® ABS A 2010/500 GF10, ALTECH® ABS A 2015/506 GF15, ALTECH® ABS A 2020/100 GF 20, ALTECH® ABS A 2020/906, ALTECH® ABS A 3230/516 GK20 GF10, ALTECH® ECO ABS 2017/500 GF17, ALTECH® ECO ABS 2017/506, ALTECH® ABS FC 1000/106 BK1280-05, ALTECH® ABS+PMMA A 1000/500, ALTECH® B PA6/6T B 4030/219 MR30 IM, ALTECH® NXT PP -H A 2030/450.02 GF30 CP, ALTECH® NXT PP -H A 2035/450.02 GF35 CP, ALTECH® NXT PP -H A 2035/752.02 GF35 CP UV, ALTECH® NXT PP -H A 2040/456.02 GF40 CP, ALTECH® NXT PP -H A 2050/456.02 GF50 CP, ALTECH® NXT PP -H A 2330/450.02 GF20 GB10 CP, ALTECH® NXT PP -H A 2330/456.02 GF20 GB10 CP, ALTECH® PA6 A 1000/106, ALTECH® PA6 A 1000/107, ALTECH® PA6 A 1000/110 IM, ALTECH® PA6 A 1000/126.01 UV, ALTECH® PA6 A 1000/149 FR, ALTECH® PA6 A 1000/199, ALTECH® PA6 A 1000/199 BK1011-13LSC, ALTECH® PA6 A 1000/199 BK1129-12LS, ALTECH® PA6 A 1000/209, ALTECH® PA6 A 1000/310 IM, ALTECH® PA6 A 1000/318 IM, ALTECH® PA6 A 1000/320 UV, ALTECH® PA6 A 1000/518 IM, ALTECH® PA6 A 1000/520 UV HV, ALTECH® PA6 A 1000/677, ALTECH® PA6 A 1000/716 IM, ALTECH® PA6 A 2003/712 GF3 IM UV, ALTECH® PA6 A 2010/100 GF10, ALTECH® PA6 A 2015/109 GF15, ALTECH® PA6 A 2015/210 GF15 IM, ALTECH® PA6 A 2015/220 GF15 UV, ALTECH® PA6 A 2015/310 GF15 IM, ALTECH® PA6 A 2015/327, ALTECH® PA6 A 2015/507 GF15, ALTECH® PA6 A 2015/512 GF15 IM UV, ALTECH® PA6 A 2015/710 GF15 IM, ALTECH® PA6 A 2020/109 GF20, ALTECH® PA6 A 2020/516 GF20 IM, ALTECH® PA6 A 2025/109 GF25, ALTECH® PA6 A 2025/320 GF25 UV, ALTECH® PA6 A 2030/109 GF30, ALTECH® PA6 A 2030/109 GF30 BK1132-07LS, ALTECH® PA6 A 2030/140 GF30 FR, ALTECH® PA6 A 2030/200 GF30, ALTECH® PA6 A 2030/212 GF30 IM UV, ALTECH® PA6 A 2030/319 GF30 IM, ALTECH® PA6 A 2030/320 GF30 UV, ALTECH® PA6 A 2030/326 GF30 UV, ALTECH® PA6 A 2030/516.01 GF30 IM, ALTECH® PA6 A 2030/587 GF30, ALTECH® PA6 A 2030/606 GF30, ALTECH® PA6 A 2035/109 GF35, ALTECH® PA6 A 2035/509 GF35, ALTECH® PA6 A 2035/509 GF35 LV, ALTECH® PA6 A 2040/100 GF40, ALTECH® PA6 A 2045/500 GF45, ALTECH® PA6 A 2050/100 GF50, ALTECH® PA6 A 2050/500, ALTECH® PA6 A 2050/500 GF50, ALTECH® PA6 A 2050/560 GF50, ALTECH® PA6 A 2050/720 GF50 UV, ALTECH® PA6 A 2330/500, ALTECH® PA6 A 3015/100 GK15, ALTECH® PA6 A 3030/100 GB30, ALTECH® PA6 A 3030/109 GB30, ALTECH® PA6 A 3030/109 GB30 BK1162-14, ALTECH® PA6 A 3030/109 GB30 BK12-950, ALTECH® PA6 A 3030/109 GB30 GY12-781, ALTECH® PA6 A 3030/109 GB30 NC0001-00, ALTECH® PA6 A 3030/120 GB30 UV, ALTECH® PA6 A 3030/220 GB30 UV, ALTECH® PA6 A 3030/320 GB30 UV, ALTECH® PA6 A 3050/100 GB50, ALTECH® PA6 A 3230/100 GF10 GB20, ALTECH® PA6 A 3230/120 GB20 GF10, ALTECH® PA6 A 3230/500 GB15 GF15, ALTECH® PA6 A 4012/500 MR12, ALTECH® PA6 A 4030/100 MR30, ALTECH® PA6 A 4030/109 MR30, ALTECH® PA6 A 4230/540 MR20 GF10 FR, ALTECH® PA6 B 1000/170, ALTECH® PA6 B 1000/270, ALTECH® PA6 B 2015/100 GF15, ALTECH® PA6 B 2015/106 GF15, ALTECH® PA6 B 2025/309 GF25, ALTECH® PA6 B 2030/209 GF30, ALTECH® PA6 B 2030/500 GF30, ALTECH® ECO PA6 1000/586, ALTECH® ECO PA6 1000/588, ALTECH® ECO PA6 2025/509 GF25, ALTECH® ECO PA6 2030/160, ALTECH® ECO PA6 2030/219 GF30 IM, ALTECH® ECO PA6 3030/100 GB30, ALTECH® ECO PA6 3230/100 GB20 GF10, ALTECH® ECO PA6 4230/100 GF10 MR20, ALTECH® ECO PA6 4230/100.02 GF10 MR20, ALTECH® PA6 FC 2030/100 GF30, ALTECH® PA6 FC 2050/100 GF50, ALTECH® PA6 FC 5040/500 MR40, ALTECH® IQ PA6 2030/W100 BK0002, ALTECH® IQ PA6 2030/W100.05 BK0002, ALTECH® PA6 TG 2015/717 GF15, ALTECH® IQ PA6.6 2030/W100 BK0002, ALTECH® IQ PA6.6 2050/W100 BK0002, ALTECH® PA6/6T B 4030/219 MR30 IM, ALTECH® PA6+ABS A 1000/720 UV, ALTECH® PA6+PA66 A 2030/900 GF30, ALTECH® PA66 A 1000/107, ALTECH® PA66 A 1000/109, ALTECH® PA66 A 1000/109 BK1008-13LS, ALTECH® PA66 A 1000/310 IM, ALTECH® PA66 A 1000/501 IM, ALTECH® PA66 A 1000/510 IM, ALTECH® PA66 A 1000/517.01 IM, ALTECH® PA66 A 2015/109 GF15, ALTECH® PA66 A 2015/310 GF15 IM, ALTECH® PA66 A 2015/510 GF15 IM, ALTECH® PA66 A 2015/710 GF15 IM, ALTECH® PA66 A 2020/109 GF20, ALTECH® PA66 A 2025/109 GF25, ALTECH® PA66 A 2030/106 GF30, ALTECH® PA66 A 2030/109 GF30, ALTECH® PA66 A 2030/109 GF30 GY1176-12LS, ALTECH® PA66 A 2030/310 GF30 IM, ALTECH® PA66 A 2030/500 HR GF30 BK0002-00, ALTECH® PA66 A 2030/516 GF30 IM, ALTECH® PA66 A 2030/578 GF30, ALTECH® PA66 A 2030/588 GF30, ALTECH® PA66 A 2030/589 GF30, ALTECH® PA66 A 2033/500 GF33, ALTECH® PA66 A 2035/109 GF35, ALTECH® PA66 A 2035/507 GF35 EF, ALTECH® PA66 A 2040/100 GF40, ALTECH® PA66 A 2040/100.01 GF40, ALTECH® PA66 A 2050/100 GF50, ALTECH® PA66 A 2050/106 GF50, ALTECH® PA66 A 2050/109 GF50, ALTECH® PA66 A 3020/100 GB20, ALTECH® PA66 A 3030/109 GB30, ALTECH® PA66 A 3040/100 GB40, ALTECH® PA66 A 3240/100 GK25 GF15, ALTECH® PA66 A 4030/500 MR30, ALTECH® PA66 A 4040/100 MR40, ALTECH® PA66 A 4240/500 GF15 MR25, ALTECH® ECO PA66 1000/116, ALTECH® ECO PA66 1000/507, ALTECH® ECO PA66 1000/561, ALTECH® ECO PA66 2020/116 GF20 IM, ALTECH® ECO PA66 2030/116 GF30, ALTECH® ECO PA66 2030/116.01 GF30, ALTECH® ECO PA66 2030/310 GF30 IM, ALTECH® ECO PA66 2030/510 GF30 IM, ALTECH® ECO PA66 2035/500 GF35, ALTECH® ECO PA66 4015/120 MR15 IM, ALTECH® PA66 FC 2030/107 GF30, ALTECH® PA66 FC 2030/508 GF30, ALTECH® PA66 FC 3030/520.01 GB30 UV, ALTECH® IQ PA66 2050/100 GF50, ALTECH® PC A 1000/121 UV IM, ALTECH® PC A 1000/178, ALTECH® PC A 1000/227 UV, ALTECH® PC A 1000/228 UV, ALTECH® PC A 1000/269 UV, ALTECH® PC A 1000/326 UV, ALTECH® PC A 1000/500, ALTECH® PC A 1000/502 UV, ALTECH® PC A 1000/502 UV WT1123-11LS, ALTECH® PC A 1000/526 UV, ALTECH® PC A 1000/532 UV AS, ALTECH® PC A 1000/567, ALTECH® PC A 1000/572 UV, ALTECH® PC A 1000/578 UV, ALTECH® PC A 1000/608 WT1005-17LWA, ALTECH® PC A 1000/620 UV, ALTECH® PC A 2020/500, ALTECH® PC A 2030/100 GF30, ALTECH® PC B 1000/576, ALTECH® PC B 2010/100, ALTECH® ECO PC 1000/100, ALTECH® ECO PC 1000/121 UV IM, ALTECH® ECO PC 1000/128, ALTECH® ECO PC 1000/128 UV, ALTECH® ECO PC 1000/141, ALTECH® ECO PC 1000/141 FR, ALTECH® ECO PC 1000/141 FR IM, ALTECH® ECO PC 1000/170, ALTECH® ECO PC 1000/521 IM UV, ALTECH® ECO PC 1000/542 FR UV, ALTECH® ECO PC 1000/578, ALTECH® ECO PC 2010/121 GF10 IM UV, ALTECH® ECO PC 2015/509 GF15, ALTECH® ECO PC 2030/200 GF30, ALTECH® ECO PC 2030/500 GF30, ALTECH® PC-HT A 1000/500, ALTECH® ECO PC+ABS 1000/106, ALTECH® ECO PC+ABS 1000/500, ALTECH® ECO PC+ABS 1000/510 IM, ALTECH® ECO PC+ABS 1000/568, ALTECH® ECO PC+ASA 1000/506, ALTECH® ECO PP H 4920/570 MR 20, ALTECH® IQ PP 2020/W100 BK0002, ALTECH® IQ PP 2020/W100 HS BK0002, ALTECH® IQ PP 2030/W100 BK0002, ALTECH® IQ PP 2040/W100 BK0002, ALTECH® PP-B A 1000/120 UV, ALTECH® PP-B A 1000/310 IM, ALTECH® PP-B A 1000/726.01 UV, ALTECH® PP-B A 2015/550 GF15 CP, ALTECH® PP-B A 2020/150 GF20 CP, ALTECH® PP-B A 2020/157 GF20 CP, ALTECH® PP-B A 2020/550 GF20 CP, ALTECH® PP-B A 2030/150 GF30 CP, ALTECH® PP-B A 2040/150 GF40 CP, ALTECH® PP-B A 3030/500 GB30, ALTECH® PP-B A 4430/100 MR30, ALTECH® PP-B A 4430/120 MR30 UV, ALTECH® PP-B A 4815/510 MR15 IM, ALTECH® PP-B A 4915/500 MR15, ALTECH® PP-B A 4920/100 MR20, ALTECH® PP-B A 4920/500 MR20, ALTECH® PP-B A 4920/578 MR20, ALTECH® PP-B A 4930/506 TV30, ALTECH® PP-B A 4930/507 MR30, ALTECH® PP-B B 2020/550 GF20, ALTECH® PP-B B 4020/506 MR20, ALTECH® PP-B B 4430/500 MR30, ALTECH® PP-B B 4915/500 MR15, ALTECH® PP-B B 4920/526 MR20 UV, ALTECH® ECO PP-B 2020/550 GF20 CP, ALTECH® ECO PP-B 2020/W100.05 BK0002, ALTECH® ECO PP-B 2030/W100.05 BK0002, ALTECH® ECO PP-B 2040/W100.05 BK0002, ALTECH® ECO PP-B 4920/570 MR 20, ALTECH® PP-H A 1000/100 DS, ALTECH® PP-H A 1000/120 UV, ALTECH® PP-H A 1000/120 UV GY1076-12LWA, ALTECH® PP-H A 1000/140 FR GY1071-14LS, ALTECH® PP-H A 1000/249 FR, ALTECH® PP-H A 1000/546 FR, ALTECH® PP-H A 1000/578, ALTECH® PP-H A 2020/100 GF20, ALTECH® PP-H A 2020/159 GF20 CP, ALTECH® PP-H A 2020/576 GF20 CP, ALTECH® PP-H A 2020/750 GF20, ALTECH® PP-H A 2020/750 GF20 CP, ALTECH® PP-H A 2025/252 GF25 CP UV, ALTECH® PP-H A 2030/100 GF30, ALTECH® PP-H A 2030/156 GF30 CP, ALTECH® PP-H A 2030/156.01 GF30 CP, ALTECH® PP-H A 2030/157 GF30 CP, ALTECH® PP-H A 2030/157.01 GF30, ALTECH® PP-H A 2030/158 GF30 CP, ALTECH® PP-H A 2030/159 GF30 CP, ALTECH® PP-H A 2030/250 GF30 CP, ALTECH® PP-H A 2030/556 LE GF30 CP, ALTECH® PP-H A 2030/652 GF30 UV CP, ALTECH® PP-H A 2030/750 GF30 CP, ALTECH® PP-H A 2030/758 GF30 CP, ALTECH® PP-H A 2040/159 GF40 CP, ALTECH® PP-H A 2040/556 GF40 CP, ALTECH® PP-H A 2040/652 GF 40 UV CP, ALTECH® PP-H A 2045/500, ALTECH® PP-H A 2340/750 GF30 GK10 CP, ALTECH® PP-H A 2435/550 GF22 MR13 CP, ALTECH® PP-H A 2440/550 GF25 MR15 CP, ALTECH® PP-H A 3020/100 GB20, ALTECH® PP-H A 3020/500 GB20, ALTECH® PP-H A 3030/100, ALTECH® PP-H A 3030/100 GB30, ALTECH® PP-H A 4818/100 MR18, ALTECH® PP-H A 4920/106 MR20, ALTECH® PP-H A 4920/107 MR20, ALTECH® PP-H A 4920/108 MR20, ALTECH® PP-H A 4920/109 TV20, ALTECH® PP-H A 4920/170 MR20, ALTECH® PP-H A 4920/180 MR20, ALTECH® PP-H A 4920/200 TV20, ALTECH® PP-H A 4920/508 MR20, ALTECH® PP-H A 4925/500 MR25, ALTECH® PP-H A 4930/506 MR30, ALTECH® PP-H A 4940/100 MR40, ALTECH® PP-H A 4940/106 MR40, ALTECH® PP-H A 4940/506 MR40, ALTECH® PP-H B 2012/500 GF12, ALTECH® PP-H B 2030/156 GF30, ALTECH® PP-H B 4030/507 TV30, ALTECH® PP-H B 4910/500 MR10, ALTECH® PP-H B 4920/306 MR20, ALTECH® PP-H B 4920/500 MR20, ALTECH® PP-H B 4930/506 MR30, ALTECH® ECO PP-H 2020/W100.05 BK0002, ALTECH® ECO PP-H 2030/156 CP GF30, ALTECH® ECO PP-H 2030/550 CP GF30, ALTECH® ECO PP-H 2030/550 GF30, ALTECH® ECO PP-H 2030/W100.05 BK0002, ALTECH® ECO PP-H 2030/W100.05 LE BK0002, ALTECH® ECO PP-H 2040/W100.05 BK0002, ALTECH® ECO PP-H 4940/500 MR40, ALTECH® PP-H FC 1000/100 DS, ALTECH® PP-H FC 1000/568, ALTECH® PP-H FC 1000/576, ALTECH® PP-H FC 1000/578, ALTECH® PP-H FC 2020/100.01, ALTECH® PP-H FC 2030/100 GF30, ALTECH® PP-H FC 4920/100 MR20, ALTECH® PP-H FC 4940/100 TV40, ALTECH® PP-H FC 4940/500 TV 40
MOCOM ROHS Material Compliance Information
Products:
ALCOLOR® PA BK5088-19, ALCOLOR® PA A YL3156-11, ALCOLOR® PC FC BK9313/95, Alcom® CFX ABS 1000 16012 SV1017-16MC, Alcom® CFX ABS 1000 UV 16013 GY1018-16MC, Alcom® CFX ABS 1000 UV 17058 SV1049-17MC, Alcom® DET PA66 FC 8010 15041, Alcom® DET PA66 FC 8010 17047 BL2296-09, Alcom® DET PP FC 8010 14084, Alcom® PWL 10/1.1 WT1302-05LB, Alcom® LB PC 1000 14073 WT1164-14, Alcom® PWL 10/1 WT 41-913LB, Alcom® TCD PA6 5070 FR 15021, Alcom® TCD PA6 5060 FR 15090, Alcom® TCD PA66 5050 14016, Alperform® PE DET FC 0243-17, Alperform® PC LD 0208-15, ALCOLOR® ABS A BL1237-08, ALCOLOR® ABS A BL1238-08, ALCOLOR® ABS A GN1072-04, ALCOLOR® ABS A GN5032-15, ALCOLOR® ABS A GN76-4123, ALCOLOR® ABS A GY1030-09, ALCOLOR® ABS A GY1104-05, ALCOLOR® ABS A GY3081-10, ALCOLOR® ABS A GY77-4060, ALCOLOR® ABS A GY77-4068, ALCOLOR® ABS A GY77-4070, ALCOLOR® ABS A GY77-4071, ALCOLOR® ABS A GY77-4072, ALCOLOR® ABS A OR72-4082, ALCOLOR® ABS A WT1124-03, ALCOLOR® ABS A WT1215-04, ALCOLOR® ABS A WT1478-04, ALCOLOR® ABS A WT79-4149, ALCOLOR® ABS A WT79-4196, ALCOLOR® ABS A WT79-4197, ALCOLOR® ABS A WT79-4198, ALCOLOR® ABS A WT79-4275, ALCOLOR® ABS A WT79-4302, ALCOLOR® ABS BL1071-04, ALCOLOR® ABS CX GY77-4131, ALCOLOR® ABS FC WT1168-18, ALCOLOR® ABS UL GY1139-03, ALCOLOR® ABS WT5008-18, ALCOLOR® ABS WT79-4088, ALCOLOR® Function ABS IM BL5025-18, ALCOLOR® Function ABS IM GY5024-18, ALCOLOR® Function ABS IM GY5030-17, ALCOLOR® Function ABS IM LS A WT1068-07, ALCOLOR® Function ABS IM LS A WT1111-07, ALCOLOR® Function ABS IM LS A WT3056-10, ALCOLOR® Function ABS UV A BK1356-04, ALCOLOR® Function ABS UV A WT3061-13, ALCOLOR® Function ABS UV A WT5023-15, ALCOLOR® Function ABS UV CX BG1049-05, ALCOLOR® Function ABS UV CX GY1010-04, ALCOLOR® Function HTC UV A WT3057-09, ALCOLOR® Function PA AO A OR3058-12, ALCOLOR® Function PA AO A WT1114-15, ALCOLOR® Function PA UV A BN3113-10, ALCOLOR® Function PA UV A GY1035-05, ALCOLOR® Function PA UV A WT3103-10, ALCOLOR® Function PA UV OR5080-17, ALCOLOR® Function PC LS A WT1012-08, ALCOLOR® Function PC LS FC WT5069-16, ALCOLOR® Function PC LS GY5030-19, ALCOLOR® Function PC UV WT5052-17, ALCOLOR® Function PC/ABS UV A GY3003-12, ALCOLOR® Function POM LE BK1226-18, ALCOLOR® Function POM LE GY5012-18, ALCOLOR® Function POM LE UV GY5011-18, ALCOLOR® Function POM LE YL5010-18, ALCOLOR® Function PP AO BL5045-19, ALCOLOR® Function SAN UV A OR3070-09, ALCOLOR® HTC FC BK5015-16, ALCOLOR® HTC FC BL3019-13TR, ALCOLOR® HTC FC BN5047-15TR, ALCOLOR® HTC FC GY3067-12TR, ALCOLOR® HTC FC RD5003-19TR, ALCOLOR® HTC FC WT3167-11TL, ALCOLOR® HTC FC WT5051-16, ALCOLOR® PA A BK1245-08, ALCOLOR® PA A BK3030-12, ALCOLOR® PA A BL3013-13, ALCOLOR® PA A BL3095-12, ALCOLOR® PA A BL3102-10, ALCOLOR® PA A BL925-2287, ALCOLOR® PA A BL925-3468, ALCOLOR® PA A BL925-9126, ALCOLOR® PA A GN3004-13, ALCOLOR® PA A GN926-3047, ALCOLOR® PA A GY1047-09, ALCOLOR® PA A GY1116-03, ALCOLOR® PA A GY1414-06, ALCOLOR® PA A GY3003-14, ALCOLOR® PA A GY5039-15, ALCOLOR® PA A GY927-1592, ALCOLOR® PA A OR3155-11, ALCOLOR® PA A OR5030-15, ALCOLOR® PA A OR922-3356, ALCOLOR® PA A RD1154-04, ALCOLOR® PA A RD3104-10, ALCOLOR® PA A RD5013-15, ALCOLOR® PA A RD923-2579, ALCOLOR® PA A WT1159-03MG, ALCOLOR® PA A YL3051-12, ALCOLOR® PA A YL5031-15, ALCOLOR® PA BK5038-17, ALCOLOR® PA BL5033-16, ALCOLOR® PA BL5036-16, ALCOLOR® PA BL5037-16TL, ALCOLOR® PA BL5038-16TR, ALCOLOR® PA BN5035-16, ALCOLOR® PA OR5067-17, ALCOLOR® PA RD5016-16, ALCOLOR® PA YL5025-17, ALCOLOR® PA YL5026-18, ALCOLOR® PA YL5046-16, ALCOLOR® PBT A BK979-3116, ALCOLOR® PBT A GY1165-06 MCS, ALCOLOR® PBT A GY1435-06, ALCOLOR® PBT A GY3125-10, ALCOLOR® PBT A GY5001-14, ALCOLOR® PBT A GY977-4377, ALCOLOR® PBT A GY977-4416, ALCOLOR® PBT BL5202-18, ALCOLOR® PBT FC GY3171-11, ALCOLOR® PBT GN5203-18, ALCOLOR® PBT GY5083-19, ALCOLOR® PBT WT5065-17, ALCOLOR® PBT YL5211-18, ALCOLOR® PC A 937-4079, ALCOLOR® PC A BG3056-13, ALCOLOR® PC A BG3112-12, ALCOLOR® PC A BG931-4048, ALCOLOR® PC A BG931-4050, ALCOLOR® PC A BG931-4132, ALCOLOR® PC A BG931-4177, ALCOLOR® PC A BG931-4178, ALCOLOR® PC A BK3064-13, ALCOLOR® PC A BK5002-16, ALCOLOR® PC A BK939-4353, ALCOLOR® PC A BL1511-05, ALCOLOR® PC A BL3045-13, ALCOLOR® PC A BL3048-10TR, ALCOLOR® PC A BL935-3548/LM, ALCOLOR® PC A BL935-3595, ALCOLOR® PC A BN1346-06, ALCOLOR® PC A BN938-4176, ALCOLOR® PC A GN1392-06TR, ALCOLOR® PC A GN3049-10TR, ALCOLOR® PC A GN936-3471, ALCOLOR® PC A GY1007-07, ALCOLOR® PC A GY1017-03, ALCOLOR® PC A GY1050-04, ALCOLOR® PC A GY1069-08, ALCOLOR® PC A GY1126-07, ALCOLOR® PC A GY1127-07, ALCOLOR® PC A GY1225-08, ALCOLOR® PC A GY1238-07TL, ALCOLOR® PC A GY1416-05TR, ALCOLOR® PC A GY3022-09, ALCOLOR® PC A GY3025-11, ALCOLOR® PC A GY3032-11, ALCOLOR® PC A GY3073-09, ALCOLOR® PC A GY3117-12, ALCOLOR® PC A GY3137-10, ALCOLOR® PC A GY3145-11, ALCOLOR® PC A GY937-2340, ALCOLOR® PC A GY937-3971, ALCOLOR® PC A GY937-3999, ALCOLOR® PC A GY937-4092, ALCOLOR® PC A GY937-4128, ALCOLOR® PC A GY937-4194, ALCOLOR® PC A RD1003-05TR, ALCOLOR® PC A RD1008-07, ALCOLOR® PC A WT939-2384, ALCOLOR® PC BK5062-18LIR, ALCOLOR® PC BK5216-18TR, ALCOLOR® PC BL1375-04TR, ALCOLOR® PC FC BL5027-17, ALCOLOR® PC FC BN5033-17, ALCOLOR® PC FC GN5029-17, ALCOLOR® PC FC GY3054-09, ALCOLOR® PC FC OR5017-15, ALCOLOR® PC FC RD5026-17, ALCOLOR® PC FC VT5018-15, ALCOLOR® PC FC WT1040-11TL, ALCOLOR® PC FC WT931-2156/3, ALCOLOR® PC FC YL5028-17, ALCOLOR® PC GD5011-14, ALCOLOR® PC GY5020-17, ALCOLOR® PC GY5051-18, ALCOLOR® PC GY5052-19, ALCOLOR® PC RD5218-18TR, ALCOLOR® PC WT5013-18, ALCOLOR® PE FC VT1320-06, ALCOLOR® PET FC BL1054-14TR, ALCOLOR® PMMA A WT949-1842, ALCOLOR® POM GY5032-16, ALCOLOR® POM H GN28964.3, ALCOLOR® POM WT5015-18, ALCOLOR® PPE GY5018-17, ALCOLOR® SAN A YL5063-15, ALCOLOR® SAN BK5087-19, ALCOLOR® SAN CX BK1127-06, ALCOLOR® SAN GY5073-19, ALCOLOR® SAN OR5048-16, ALCOLOR® SAN YL5072-19, ALCOLOR® SMMA FC BK5030-18, ALCOLOR® SMMA FC BL5029-18, ALCOLOR® SMMA FC BL5032-18, ALCOLOR® SMMA FC GN5031-18, ALCOLOR® SMMA FC RD5028-18, ALCOLOR® SMMA FC WT5033-18, ALCOM® 3D TCE PC 5020 16116, ALCOM® ABS 530/22 SV1287-04MCS, ALCOM® ABS 530/29 HM-AG, ALCOM® ABS 530/29 SV1217-04MCO, ALCOM® ABS 530/29 SV1245-05MCF, ALCOM® ABS 530/29 SV1462-06MCO, ALCOM® ABS 530/29 UV SV1269-05MCS, ALCOM® ABS 530/3 GY31-749MCF, ALCOM® ABS 530/3 SV31-745MCF, ALCOM® ABS 530/3.1 CF, ALCOM® ABS 530/50 HM, ALCOM® ABS+SAN A 1000/100 SV2067-06MCF, ALCOM® ASA 540/7 UV SV1156-12MCF, ALCOM® ASA 540/7 UV SV1281-08MCF, ALCOM® ASA 540/7 UV SV1490-05MCF, ALCOM® ASA/PC 540/5 UV GY81-714MCF, ALCOM® AWL 10 WT1308-05LB, ALCOM® AWL 10/3 WT1308-05LB, ALCOM® AWL 109/10 GF20 WT1142-12LB, ALCOM® AWL 109/10 WT1218-11LB, ALCOM® AWL 109/15 UV WT1217-11LB, ALCOM® AWL 109/15 WT1217-11LB, ALCOM® AWL 15/1 UV WT1471-04LB, ALCOM® AWL 15/1 WT1471-04LB, ALCOM® AWL 15/1 WT31-956LB, ALCOM® AWL 15/2 WT1471-04LB, ALCOM® CFX ABS 1000 18037 SV1035-18MC, ALCOM® CFX ABS 1000 UV 16002 GY1001-16MCS, ALCOM® CFX ABS+PC 1000 UV 19004, ALCOM® CFX ASA 1000 UV 15116 SV1163-15MC, ALCOM® CFX ASA 5010 WP 16014 SV1019-16MC, ALCOM® CFX PBT 1000 16072, ALCOM® DET PA66 FC 8010 17131, ALCOM® HM ABS 1000 AG 14077, ALCOM® HM ABS 1000 AG 17161, ALCOM® HM PA+ABS 1000 AG 14069, ALCOM® HM PA+ABS 1000 AG 16077, ALCOM® HM PA6 1000 AG UV 15046 WT1077-15, ALCOM® HM PA6 1000 SB1038-21, ALCOM® HM PC+ABS 1000 AG 16152, ALCOM® HM PP 1000 18038, ALCOM® HM PP 1000 AG 14079, ALCOM® HM PP 1000 AG 17005, ALCOM® HM PP 3030 14029, ALCOM® HM PP 3030 19024, ALCOM® HP PA6 7010 FR SB1000-20, ALCOM® HP PBT 5262 18051, ALCOM® HTC 300/1 GY1055-10LD, ALCOM® HTC 300/1 WT1056-10LD, ALCOM® LB ABS 1000 15018 WT1029-15, ALCOM® LB ECO PC 1000 17152 UV IM WT2083-07, ALCOM® LB ECO PC 1000 17153 WT2687-16, ALCOM® LB ECO PC 1000 17157 FR IM WT2083-07, ALCOM® LB ECO PC+ABS 1000 SL WT1023-21, ALCOM® LB PA6 2015 14041 GF15 WT1100-14, ALCOM® LB PA6 2015 14041 WT1063-16, ALCOM® LB PBT FC 2015 17076 GY1069-17, ALCOM® LB PBT FC 2015 17077 BL1070-17, ALCOM® LB PBT FC 2015 17125 BL1118-17, ALCOM® LB PC 1000 15022 WT1037-15, ALCOM® LB PC 1000 16061 GY1068-16, ALCOM® LB PC 5015 TF 17116 WT1106-17, ALCOM® LB PC+ABS 1000 18079 RD1094-18, ALCOM® LB PC+ABS 1000 19037 RD1036-19, ALCOM® LB POM 1000 18008 WT1005-18, ALCOM® LD PC 1000 16102 BL1129-16, ALCOM® LD PC 1000 17052 WT1168-16, ALCOM® LD PC 1000 18002 CC1001-18, ALCOM® LD PC 1000 UV 14095 GY1198-14, ALCOM® LD PC 1000 UV 15027 GY1044-15, ALCOM® LD PC 1000 UV 15072 GY1121-15, ALCOM® LD PC 1000 UV 15112 GY1027-16, ALCOM® LD PC 1000 UV 17134 GY1129-17, ALCOM® LD PC 2020 UV 17027 WT1022-17, ALCOM® LD2 MBS 1000 UV 18013 WT1021-18, ALCOM® LD2 PC 1000 14008 WT1011-14, ALCOM® LD2 PC 1000 14050 GY1118-14, ALCOM® LD2 PC 1000 15054 GY1096-15, ALCOM® LD2 PC 1000 16107 WT2641-15, ALCOM® LD2 PC 1000 17059 GY1051-17, ALCOM® LD2 PC 1000 17150 UV GY2240-08, ALCOM® LD2 PC 1000 18033 WT2816-18, ALCOM® LD2 PC 1000 UV 14001 WT1007-14, ALCOM® LD2 PC 1000 UV 14011 GY1013-14, ALCOM® LD2 PC 1000 UV 14013 CC1019-14, ALCOM® LD2 PC 1000 UV 14019 WT1030-14, ALCOM® LD2 PC 1000 UV 14068 GY1159-14, ALCOM® LD2 PC 1000 UV 15003 CC1002-15, ALCOM® LD2 PC 1000 UV 15003 CC1003-15, ALCOM® LD2 PC 1000 UV 15003 CC1005-15, ALCOM® LD2 PC 1000 UV 15015 CC1026-15, ALCOM® LD2 PC 1000 UV 15061 CC1104-15, ALCOM® LD2 PC 1000 UV 15091 GY1138-15, ALCOM® LD2 PC 1000 UV 16032 WT1030-16, ALCOM® LD2 PC 1000 UV 16042 WT1048-16, ALCOM® LD2 PC 1000 UV 16059 CC1059-16, ALCOM® LD2 PC 1000 UV 16100 WT1125-16, ALCOM® LD2 PC 1000 UV 16104 WT2287-09TL, ALCOM® LD2 PC 1000 UV 16104 WT2288-09TL, ALCOM® LD2 PC 1000 UV 16156 GY1118-16, ALCOM® LD2 PC 1000 UV 17002 WT1002-17, ALCOM® LD2 PC 1000 UV 17004 WT1004-17, ALCOM® LD2 PC 1000 UV 17030 GY1025-17, ALCOM® LD2 PC 1000 UV 17090 WT1087-17, ALCOM® LD2 PC 1000 UV 17096 WT1095-17, ALCOM® LD2 PC 1000 UV 17132 WT1125-17, ALCOM® LD2 PC 1000 UV 18075 CC1088-18, ALCOM® LD2 PC 1000 UV CC1118-19, ALCOM® LD2 PC 9000 UV 14019 WT1030-14, ALCOM® LDDC PC 1000 UV 17182 BK1187-17, ALCOM® LDDC PC 1000 UV 17187 BK1192-17, ALCOM® LDDC PC 1000 UV 18041 WT1078-12, ALCOM® LDDC PC 1000 UV 18045 WT1048-18, ALCOM® LDDC PC 1000 UV BK1044-20, ALCOM® LDDC PC 1000 UV BK1104-20, ALCOM® LDDC PMMA 1000 UV 18124 BK1074-11, ALCOM® LDDC PMMA 1000UV18123 BK1016-11, ALCOM® LDX PC 1000 UV 14062 WT1140-14, ALCOM® LDX PC 1000 UV 15064 CC1125-15, ALCOM® LDX PC 1000 UV 16069 GY1080-16, ALCOM® LG PC 1000 UV 14094 CC1323-08, ALCOM® LIR PC 1000 UV 14099 BK1203-14, ALCOM® MED PA66 1000 19046, ALCOM® MED PP 2040 BL1182-19, ALCOM® MED PS 1000 04001, ALCOM® MED PS 1000 04002, ALCOM® MED PS 1000 14113, ALCOM® MED PS 1000 19041, ALCOM® MED PS 1000 AS 14114, ALCOM® MED PS 1000 AS 14115, ALCOM® MED PS 2015 05001, ALCOM® MED PS 2030 07001, ALCOM® MS ECO PC+ABS R 1000 SL, ALCOM® MS PA66+6I/X 2030 UV 18054, ALCOM® MS PA66+6I/X 2050 16021, ALCOM® MS PA66+6I/X 3050 17120, ALCOM® MS PC 1000 17115, ALCOM® MS PC+ABS 1000 17113, ALCOM® MS PP 1000 IM GY1153-20, ALCOM® MS PP 4920 14116, ALCOM® MS PP 4920 16080, ALCOM® MS PP 4920 BK1248-20, ALCOM® MS PP 4920 GY1233-20, ALCOM® PA46 920/1 PTFE15, ALCOM® PA6 900/1 CF10 GF25 IM, ALCOM® PA6 900/1 CF10 IM, ALCOM® PA6 900/1 CF15 IM, ALCOM® PA6 900/1 GF10 GB15, ALCOM® PA6 900/1 GF10 GB20, ALCOM® PA6 900/1 GF15 GB15, ALCOM® PA6 900/1 GF15 MR25, ALCOM® PA6 900/1 GF20 SV1180-10MCF, ALCOM® PA6 900/1 GF30 MO2, ALCOM® PA6 900/1 GF30 TF15 SI2, ALCOM® PA6 900/1 GF30 TF15 SI2 IM, ALCOM® PA6 900/1 GF30 WT1165-10LB, ALCOM® PA6 900/1 GF5 GB25, ALCOM® PA6 900/1 GF8 GB7, ALCOM® PA6 900/1 MO1, ALCOM® PA6 900/1 PTFE10 IM, ALCOM® PA6 900/1 SI3, ALCOM® PA6 900/11 GF10 MR20 SV12-778MCF, ALCOM® PA6 900/13 GF15 MRX45, ALCOM® PA6 900/5 CF/MR BK12-966, ALCOM® PA6 900/5.2 CF/MR25, ALCOM® PA6 900/8 GF10 MR20 IM, ALCOM® PA6 900/8 GF10 MR20 SV12-778MCF, ALCOM® PA6 900/8 GF10 MR20 SV1285-04MCF, ALCOM® PA6 900/8.4 GF10 MR20 BK0002-00, ALCOM® PA6 900/8.4 GF10 MR20 NC0001-00, ALCOM® PA66 910/1 AR20, ALCOM® PA66 910/1 AR5, ALCOM® PA66 910/1 GB30 MO2, ALCOM® PA66 910/1 GF15 MR25, ALCOM® PA66 910/1 GF15 PTFE10, ALCOM® PA66 910/1 GF30 MO1, ALCOM® PA66 910/1 GF30 MO2, ALCOM® PA66 910/1 GF30 PTFE15, ALCOM® PA66 910/1 GF30 PTFE15 SI2, ALCOM® PA66 910/1 GF30 PTFE20, ALCOM® PA66 910/1 GF30 TF15 UV, ALCOM® PA66 910/1 MO1, ALCOM® PA66 910/1 MO2, ALCOM® PA66 910/1 NU SV1057-03MCF, ALCOM® PA66 910/1 PTFE10, ALCOM® PA66 910/1 PTFE15, ALCOM® PA66 910/1 PTFE20, ALCOM® PA66 910/1.1 CF10, ALCOM® PA66 910/1.1 CF10 GF10 IM, ALCOM® PA66 910/1.1 CF10 GF20, ALCOM® PA66 910/1.1 CF10 IM, ALCOM® PA66 910/1.1 CF10 PTFE10, ALCOM® PA66 910/1.1 CF10 PTFE10IM, ALCOM® PA66 910/1.1 CF10 PTFE20, ALCOM® PA66 910/1.1 CF15, ALCOM® PA66 910/1.1 CF15 GF20, ALCOM® PA66 910/1.1 CF20, ALCOM® PA66 910/1.1 CF30 PTFE15, ALCOM® PA66 910/1.1 CF40, ALCOM® PA66 910/1.2 CF30, ALCOM® PA66 910/1.3 CF/GF30, ALCOM® PA66 910/1.3 CF5 GF25, ALCOM® PA66 910/32.1 GF8 TCE8, ALCOM® PA66 910/32.1 TCE2, ALCOM® PA66 910/32.1 TCE5, ALCOM® PA66 910/8 GF30 PTFE15, ALCOM® PA66 910/8 IM SV1246-07MCF, ALCOM® PBT 700/1 GF20 PTFE15, ALCOM® PBT 700/1 GF30 PTFE15, ALCOM® PBT 700/1 GF30 TF15 SI2, ALCOM® PBT 700/1 PTFE20, ALCOM® PBT 700/1.1 CF20 PTFE15, ALCOM® PBT 700/1.5 HR GF15 PTFE15, ALCOM® PBT 700/12 PTFE10, ALCOM® PBT 700/2 WT31-956LB, ALCOM® PBT 700/8 GF15 PTFE15, ALCOM® PBT 700/9, ALCOM® PBT 700/9 BK2034-06MCS, ALCOM® PBT/ASA 715/1 GF15 TF6 UV WT1287-09LB, ALCOM® PC 730/3.1 UV WT1283-09LDM, ALCOM® PC 730/5 UV WT1231-10LDX, ALCOM® PC 740/1, ALCOM® PC 740/1 PTFE10, ALCOM® PC 740/1 PTFE15, ALCOM® PC 740/1 PTFE20, ALCOM® PC 740/1 SV1115-08MCF, ALCOM® PC 740/1.1 CF10, ALCOM® PC 740/1.1 CF10 GF20, ALCOM® PC 740/1.1 CF10 PTFE15, ALCOM® PC 740/1.1 CF20, ALCOM® PC 740/1.1 CF30, ALCOM® PC 740/1.2 GF30 PTFE13 SI2, ALCOM® PC 740/171 GY1127-04LD, ALCOM® PC 740/171 GY1127-05LD, ALCOM® PC 740/25 UV WT1445-06LD, ALCOM® PC 740/2566 PTFE20, ALCOM® PC 740/2813P.1 CF, ALCOM® PC 740/30 UV FR WT1030-08LD, ALCOM® PC 740/3162.1 CF10 GF10 TF10, ALCOM® PC 740/34 UV FR WT1147-09LD2, ALCOM® PC 740/36 FR UV CC1209-09LD, ALCOM® PC 740/4 BL1355-06LD, ALCOM® PC 740/4 BL1411-07LD, ALCOM® PC 740/4 BL1435-07LD, ALCOM® PC 740/4 CC1084-07LD, ALCOM® PC 740/4 CC1119-05LD, ALCOM® PC 740/4 CC1120-05LD, ALCOM® PC 740/4 CC1121-05LD, ALCOM® PC 740/4 CC1122-05LD, ALCOM® PC 740/4 GF20 UV WT1105-13LD, ALCOM® PC 740/4 GY1111-09LD, ALCOM® PC 740/4 GY1122-04LD, ALCOM® PC 740/4 GY1152-05LD, ALCOM® PC 740/4 GY1156-04LD, ALCOM® PC 740/4 GY1177-05LD, ALCOM® PC 740/4 GY1189-09LD, ALCOM® PC 740/4 GY1227-08LD, ALCOM® PC 740/4 GY1247-10LD, ALCOM® PC 740/4 GY1262-05LD, ALCOM® PC 740/4 GY1281-04LD, ALCOM® PC 740/4 GY1320-04LD, ALCOM® PC 740/4 RD1123-05LD, ALCOM® PC 740/4 RD1127-12LD3, ALCOM® PC 740/4 RD1223-05LD, ALCOM® PC 740/4 RD1451-06LD, ALCOM® PC 740/4 UV CC1060-09LD, ALCOM® PC 740/4 UV CC1063-11LD, ALCOM® PC 740/4 UV CC1135-11LD, ALCOM® PC 740/4 UV CC1174-13LD, ALCOM® PC 740/4 UV CC1269-08LD, ALCOM® PC 740/4 UV CC1320-08LG, ALCOM® PC 740/4 UV CC1321-08LG, ALCOM® PC 740/4 UV CC1322-08LG, ALCOM® PC 740/4 UV CC1323-08LG, ALCOM® PC 740/4 UV GY1088-12LD, ALCOM® PC 740/4 UV GY1118-12LD, ALCOM® PC 740/4 UV GY1144-13LDS, ALCOM® PC 740/4 UV GY1156-04LD, ALCOM® PC 740/4 UV GY1172-13LD2, ALCOM® PC 740/4 UV GY1320-04LD, ALCOM® PC 740/4 UV GY1415-04LD, ALCOM® PC 740/4 UV GY1416-04LD, ALCOM® PC 740/4 UV OR1075-05LD, ALCOM® PC 740/4 UV RD1207-08LD, ALCOM® PC 740/4 UV RD1231-08LD, ALCOM® PC 740/4 UV RD1231-11LD3, ALCOM® PC 740/4 UV RD1472-05LD, ALCOM® PC 740/4 UV SV1003-06MCO, ALCOM® PC 740/4 UV SV1287-04MCS, ALCOM® PC 740/4 UV WT1072-13LD, ALCOM® PC 740/4 UV WT1081-08LD2, ALCOM® PC 740/4 UV WT1082-08LD2, ALCOM® PC 740/4 UV WT1102-04LD, ALCOM® PC 740/4 UV WT1139-11LD, ALCOM® PC 740/4 UV WT1153-13LDS, ALCOM® PC 740/4 UV WT1201-08LD, ALCOM® PC 740/4 UV WT1220-05LD, ALCOM® PC 740/4 UV WT1240-10LD, ALCOM® PC 740/4 UV WT1257-04LD, ALCOM® PC 740/4 UV WT1280-04LD, ALCOM® PC 740/4 UV WT1296-07LD, ALCOM® PC 740/4 UV WT1306-07LD, ALCOM® PC 740/4 UV WT1310-05LD, ALCOM® PC 740/4 UV WT1368-04LD, ALCOM® PC 740/4 UV WT1370-07LD, ALCOM® PC 740/4 UV WT1401-06LD, ALCOM® PC 740/4 UV WT1445-06LD, ALCOM® PC 740/4 UV WT1516-04LD, ALCOM® PC 740/4 WT1065-12LD2, ALCOM® PC 740/4 WT1140-03LD, ALCOM® PC 740/4 WT1172-09LD, ALCOM® PC 740/4 WT1245-04LD, ALCOM® PC 740/4.12 UV GY1098-13LD, ALCOM® PC 740/4.12 UV GY1161-11LD, ALCOM® PC 740/4.16 UV CC1321-08LG, ALCOM® PC 740/4.19 WT1302-05LB, ALCOM® PC 740/4.2 UV GY1076-10LD, ALCOM® PC 740/4.2 UV WT1090-08LD2, ALCOM® PC 740/4.2 UV WT1100-08LD2, ALCOM® PC 740/4.2 UV WT1217-10LD3, ALCOM® PC 740/4.2 WT1159-10LD2, ALCOM® PC 740/4.7 UV BL1017-11LG, ALCOM® PC 740/40 FR UV WT1182-10LB, ALCOM® PC 740/48 CC1124-13LD, ALCOM® PC FC 740/9 PTFE10, ALCOM® PC+ABS 750/10 GF10 RD1016-05LB, ALCOM® PC+AWL 750/15.1 WT1378-04LB, ALCOM® PC+AWL 750/20.1 WT1407-04LB, ALCOM® PC740/26 UV WT1407-04LB, ALCOM® POM 770/1 GF20 PTFE15, ALCOM® POM 770/1 MO2, ALCOM® POM 770/1 PTFE1,5, ALCOM® POM 770/1 PTFE10, ALCOM® POM 770/1 PTFE15, ALCOM® POM 770/1 PTFE18 SI2, ALCOM® POM 770/1 PTFE20, ALCOM® POM 770/1 SI2, ALCOM® POM 770/1 SLAP, ALCOM® POM 770/1 SLBV, ALCOM® POM 770/1.1 CF10, ALCOM® POM 770/1.1 CF20, ALCOM® PP 620/1 MR40 WT1034-05LB, ALCOM® PP 620/1 WT1034-05LB, ALCOM® PP 620/1 WT1433-05LB, ALCOM® PP 620/10 GY1464-04MCF, ALCOM® PP 620/2 GY1073-10MCF, ALCOM® PP 620/2 SV1246-04MCO, ALCOM® PP 620/3 BS73, ALCOM® PP 620/6 UV GY1380-05MCO, ALCOM® PP 620/8 GF/MRX, ALCOM® PP 620/8 GF30 PTFE15, ALCOM® PP 620/9 MRX80, ALCOM® PPA 930/1 GF30 PTFE15, ALCOM® PWL 10/1 WT1130-09LB, ALCOM® TCE PC 5040 16090, ALCOM® TPU 810/1998.1 CF, ALCOM® TPU 810/3070.1 CF15, ALCOM® TPU 810/4073 AR10, ALCOM® WP PA66 5020 PTFESI 15042, ALCOM® WP PC+ABS 5005 TFUV 16151, ALCOM® WP PC+ABS 5008 TFUV 17009, ALCOM® WP POM 5020 TF 18029, ALFATER® XL A30I 4GP0000, ALFATER® XL A35I 2GP0050, ALFATER® XL A40I 2GP0050, ALFATER® XL A40I 3EF0010, ALFATER® XL A40I 4FC0010, ALFATER® XL A40I 4GP0000, ALFATER® XL A50I 2GP0000, ALFATER® XL A50I 3EF0010, ALFATER® XL A50I 4FC0010, ALFATER® XL A50I 4GP0000, ALFATER® XL A55I 2GP0000, ALFATER® XL A55I 2GP0050, ALFATER® XL A55I 4PA0010, ALFATER® XL A60E 2GP0000, ALFATER® XL A60I 2GP0050, ALFATER® XL A60I 2UV0000 UV, ALFATER® XL A60I 3EF0010, ALFATER® XL A60I 4FC0010, ALFATER® XL A60I 4GP0000, ALFATER® XL A65E 2GP0000, ALFATER® XL A65E 2GP0000 WT1159-17, ALFATER® XL A65I 2GP0000, ALFATER® XL A65I 2GP0050, ALFATER® XL A70I 2GP0050, ALFATER® XL A70I 3EF0010, ALFATER® XL A70I 3EFSL0000, ALFATER® XL A70I 4FC0010, ALFATER® XL A70I 4GP0000, ALFATER® XL A70I 4PA0010, ALFATER® XL A75I 2GP0000, ALFATER® XL A75I 2GP0050, ALFATER® XL A75I 4GP0000, ALFATER® XL A80 2EC0000, ALFATER® XL A80E 2GP0000, ALFATER® XL A80I 2FE0002, ALFATER® XL A80I 2GP0050, ALFATER® XL A80I 3EF0010, ALFATER® XL A80I 4FC0010, ALFATER® XL A85E 2GP0000, ALFATER® XL A85I 2GP0050, ALFATER® XL A85I 4PA0010, ALFATER® XL A90E 2GP0000, ALFATER® XL A90I 2GP0001, ALFATER® XL A90I 2GP0050, ALFATER® XL A90I 3EF0010, ALFATER® XL A90I 4FC0010, ALFATER® XL A90I 4GP0000, ALFATER® XL D40E 2GP0000, ALFATER® XL D40I 2GP0000, ALFATER® XL D40I 2GP0050, ALFATER® XL D40I 3EF0010, ALFATER® XL D40I 4FC0010, ALFATER® XL D40I 4GP0000, ALFATER® XL D50E 2GP0000, ALFATER® XL D50I 2GP0050, ALFATER® XL ECO A75I 2GP0000, ALFATER® XL ECO A75I 2GP0001, ALFATER® XL ECO D40 2GP0000, ALFATER® XL ECO D50I 2GP0000, ALPERFORM® ABS AS A 0031-05, ALPERFORM® ABS LB WT1070-16, ALPERFORM® ABS UV A 0018-04, ALPERFORM® PA IM NC2595-14, ALPERFORM® PA-UV V 1955/2, ALPERFORM® PC LDX 0210-15, ALPERFORM® PC SL 0229-16, ALPERFORM® PE SL FC 0205-14 EA, ALPERFORM® PE SL FC 0207-14 OA, ALPERFORM® POM SL 0268-19, ALPERFORM® TPU EH A 950-3880, ALTECH® ABS A 1000/100, ALTECH® ABS A 1000/100 GY1079-19, ALTECH® ABS A 1000/100 WT1077-19, ALTECH® ABS A 1000/106, ALTECH® ABS A 1000/106 BL1249-05LS, ALTECH® ABS A 1000/106 GY1116-20, ALTECH® ABS A 1000/106 GY1117-20, ALTECH® ABS A 1000/106 YL1248-05LS, ALTECH® ABS A 1000/130 AS, ALTECH® ABS A 1000/132 AS UV, ALTECH® ABS A 1000/139 AS, ALTECH® ABS A 1000/160, ALTECH® ABS A 1000/160 BK2448-12LS, ALTECH® ABS A 1000/170, ALTECH® ABS A 1000/172 UV, ALTECH® ABS A 1000/180, ALTECH® ABS A 1000/187, ALTECH® ABS A 1000/206, ALTECH® ABS A 1000/227 UV, ALTECH® ABS A 1000/326, ALTECH® ABS A 1000/506, ALTECH® ABS A 1000/530, ALTECH® ABS A 1000/566, ALTECH® ABS A 1000/568.03, ALTECH® ABS A 1000/587, ALTECH® ABS A 1000/627 UV, ALTECH® ABS A 1000/660, ALTECH® ABS A 1000/667, ALTECH® ABS A 1000/670, ALTECH® ABS A 1000/729 UV, ALTECH® ABS A 1000/739 AS, ALTECH® ABS A 1000/906, ALTECH® ABS A 1000/907, ALTECH® ABS A 2010/500 GF10, ALTECH® ABS A 2015/506 GF15, ALTECH® ABS A 2020/100 GF 20, ALTECH® ABS A 2020/906, ALTECH® ABS A 3230/516 GK20 GF10, ALTECH® ECO ABS 2017/500 GF17, ALTECH® ECO ABS 2017/506, ALTECH® ABS FC 1000/106 BK1280-05, ALTECH® ABS+PMMA A 1000/500, ALTECH® ASA A 1000/729 UV, ALTECH® B PA6/6T B 4030/219 MR30 IM, ALTECH® MBS A 1000/500, ALTECH® NXT PP -H A 2030/450.02 GF30 CP, ALTECH® NXT PP -H A 2035/450.02 GF35 CP, ALTECH® NXT PP -H A 2035/752.02 GF35 CP UV, ALTECH® NXT PP -H A 2040/456.02 GF40 CP, ALTECH® NXT PP -H A 2050/456.02 GF50 CP, ALTECH® NXT PP -H A 2330/450.02 GF20 GB10 CP, ALTECH® NXT PP -H A 2330/456.02 GF20 GB10 CP, ALTECH® PA6 A 1000/106, ALTECH® PA6 A 1000/107, ALTECH® PA6 A 1000/110 IM, ALTECH® PA6 A 1000/126.01 UV, ALTECH® PA6 A 1000/149 FR, ALTECH® PA6 A 1000/199, ALTECH® PA6 A 1000/199 BK1011-13LSC, ALTECH® PA6 A 1000/199 BK1129-12LS, ALTECH® PA6 A 1000/209, ALTECH® PA6 A 1000/310 IM, ALTECH® PA6 A 1000/318 IM, ALTECH® PA6 A 1000/320 UV, ALTECH® PA6 A 1000/518 IM, ALTECH® PA6 A 1000/520 UV HV, ALTECH® PA6 A 1000/677, ALTECH® PA6 A 1000/716 IM, ALTECH® PA6 A 2003/712 GF3 IM UV, ALTECH® PA6 A 2010/100 GF10, ALTECH® PA6 A 2015/109 GF15, ALTECH® PA6 A 2015/210 GF15 IM, ALTECH® PA6 A 2015/220 GF15 UV, ALTECH® PA6 A 2015/310 GF15 IM, ALTECH® PA6 A 2015/327, ALTECH® PA6 A 2015/507 GF15, ALTECH® PA6 A 2015/512 GF15 IM UV, ALTECH® PA6 A 2015/710 GF15 IM, ALTECH® PA6 A 2020/109 GF20, ALTECH® PA6 A 2020/516 GF20 IM, ALTECH® PA6 A 2025/109 GF25, ALTECH® PA6 A 2025/320 GF25 UV, ALTECH® PA6 A 2030/109 GF30, ALTECH® PA6 A 2030/109 GF30 BK1132-07LS, ALTECH® PA6 A 2030/140 GF30 FR, ALTECH® PA6 A 2030/200 GF30, ALTECH® PA6 A 2030/212 GF30 IM UV, ALTECH® PA6 A 2030/319 GF30 IM, ALTECH® PA6 A 2030/320 GF30 UV, ALTECH® PA6 A 2030/326 GF30 UV, ALTECH® PA6 A 2030/516.01 GF30 IM, ALTECH® PA6 A 2030/587 GF30, ALTECH® PA6 A 2030/606 GF30, ALTECH® PA6 A 2035/109 GF35, ALTECH® PA6 A 2035/509 GF35, ALTECH® PA6 A 2035/509 GF35 LV, ALTECH® PA6 A 2040/100 GF40, ALTECH® PA6 A 2045/500 GF45, ALTECH® PA6 A 2050/100 GF50, ALTECH® PA6 A 2050/500, ALTECH® PA6 A 2050/500 GF50, ALTECH® PA6 A 2050/560 GF50, ALTECH® PA6 A 2050/720 GF50 UV, ALTECH® PA6 A 2330/500, ALTECH® PA6 A 3015/100 GK15, ALTECH® PA6 A 3030/100 GB30, ALTECH® PA6 A 3030/109 GB30, ALTECH® PA6 A 3030/109 GB30 BK1162-14, ALTECH® PA6 A 3030/109 GB30 BK12-950, ALTECH® PA6 A 3030/109 GB30 GY12-781, ALTECH® PA6 A 3030/109 GB30 NC0001-00, ALTECH® PA6 A 3030/120 GB30 UV, ALTECH® PA6 A 3030/220 GB30 UV, ALTECH® PA6 A 3030/320 GB30 UV, ALTECH® PA6 A 3050/100 GB50, ALTECH® PA6 A 3230/100 GF10 GB20, ALTECH® PA6 A 3230/120 GB20 GF10, ALTECH® PA6 A 3230/500 GB15 GF15, ALTECH® PA6 A 4012/500 MR12, ALTECH® PA6 A 4030/100 MR30, ALTECH® PA6 A 4030/109 MR30, ALTECH® PA6 A 4230/540 MR20 GF10 FR, ALTECH® PA6 B 1000/170, ALTECH® PA6 B 1000/270, ALTECH® PA6 B 2015/100 GF15, ALTECH® PA6 B 2015/106 GF15, ALTECH® PA6 B 2025/309 GF25, ALTECH® PA6 B 2030/209 GF30, ALTECH® PA6 B 2030/500 GF30, ALTECH® ECO PA6 1000/586, ALTECH® ECO PA6 1000/588, ALTECH® ECO PA6 2025/509 GF25, ALTECH® ECO PA6 2030/160, ALTECH® ECO PA6 2030/219 GF30 IM, ALTECH® ECO PA6 3030/100 GB30, ALTECH® ECO PA6 3230/100 GB20 GF10, ALTECH® ECO PA6 4230/100 GF10 MR20, ALTECH® ECO PA6 4230/100.02 GF10 MR20, ALTECH® PA6 FC 2030/100 GF30, ALTECH® PA6 FC 2050/100 GF50, ALTECH® PA6 FC 5040/500 MR40, ALTECH® IQ PA6 2030/W100 BK0002, ALTECH® IQ PA6 2030/W100.05 BK0002, ALTECH® PA6 TG 2015/717 GF15, ALTECH® IQ PA6.6 2030/W100 BK0002, ALTECH® IQ PA6.6 2050/W100 BK0002, ALTECH® PA6/6T B 4030/219 MR30 IM, ALTECH® PA6+ABS A 1000/720 UV, ALTECH® PA6+PA66 A 2030/900 GF30, ALTECH® PA66 A 1000/107, ALTECH® PA66 A 1000/109, ALTECH® PA66 A 1000/109 BK1008-13LS, ALTECH® PA66 A 1000/310 IM, ALTECH® PA66 A 1000/501 IM, ALTECH® PA66 A 1000/510 IM, ALTECH® PA66 A 1000/517.01 IM, ALTECH® PA66 A 2015/109 GF15, ALTECH® PA66 A 2015/310 GF15 IM, ALTECH® PA66 A 2015/510 GF15 IM, ALTECH® PA66 A 2015/710 GF15 IM, ALTECH® PA66 A 2020/109 GF20, ALTECH® PA66 A 2025/109 GF25, ALTECH® PA66 A 2030/106 GF30, ALTECH® PA66 A 2030/109 GF30, ALTECH® PA66 A 2030/109 GF30 GY1176-12LS, ALTECH® PA66 A 2030/310 GF30 IM, ALTECH® PA66 A 2030/500 HR GF30 BK0002-00, ALTECH® PA66 A 2030/516 GF30 IM, ALTECH® PA66 A 2030/578 GF30, ALTECH® PA66 A 2030/588 GF30, ALTECH® PA66 A 2030/589 GF30, ALTECH® PA66 A 2033/500 GF33, ALTECH® PA66 A 2035/109 GF35, ALTECH® PA66 A 2035/507 GF35 EF, ALTECH® PA66 A 2040/100 GF40, ALTECH® PA66 A 2040/100.01 GF40, ALTECH® PA66 A 2050/100 GF50, ALTECH® PA66 A 2050/106 GF50, ALTECH® PA66 A 2050/109 GF50, ALTECH® PA66 A 3020/100 GB20, ALTECH® PA66 A 3030/109 GB30, ALTECH® PA66 A 3040/100 GB40, ALTECH® PA66 A 3240/100 GK25 GF15, ALTECH® PA66 A 4030/500 MR30, ALTECH® PA66 A 4040/100 MR40, ALTECH® PA66 A 4240/500 GF15 MR25, ALTECH® ECO PA66 1000/116, ALTECH® ECO PA66 1000/507, ALTECH® ECO PA66 1000/561, ALTECH® ECO PA66 2020/116 GF20 IM, ALTECH® ECO PA66 2030/116 GF30, ALTECH® ECO PA66 2030/116.01 GF30, ALTECH® ECO PA66 2030/310 GF30 IM, ALTECH® ECO PA66 2030/510 GF30 IM, ALTECH® ECO PA66 2035/500 GF35, ALTECH® ECO PA66 4015/120 MR15 IM, ALTECH® PA66 FC 2030/107 GF30, ALTECH® PA66 FC 2030/508 GF30, ALTECH® PA66 FC 3030/520.01 GB30 UV, ALTECH® IQ PA66 2050/100 GF50, ALTECH® PBT A 1000/100, ALTECH® PBT A 1000/106, ALTECH® PBT A 2020/340 GF20 FR, ALTECH® PBT+ABS A 2020/620 GF 20 UV, ALTECH® PBT+ASA A 2020/510 GF20, ALTECH® PBT+ASA A 4212/507 MR/GF12, ALTECH® PC A 1000/121 UV IM, ALTECH® PC A 1000/178, ALTECH® PC A 1000/227 UV, ALTECH® PC A 1000/228 UV, ALTECH® PC A 1000/269 UV, ALTECH® PC A 1000/326 UV, ALTECH® PC A 1000/500, ALTECH® PC A 1000/502 UV, ALTECH® PC A 1000/502 UV WT1123-11LS, ALTECH® PC A 1000/526 UV, ALTECH® PC A 1000/532 UV AS, ALTECH® PC A 1000/567, ALTECH® PC A 1000/572 UV, ALTECH® PC A 1000/578 UV, ALTECH® PC A 1000/608 WT1005-17LWA, ALTECH® PC A 1000/620 UV, ALTECH® PC A 2020/500, ALTECH® PC A 2030/100 GF30, ALTECH® PC B 1000/576, ALTECH® PC B 2010/100, ALTECH® ECO PC 1000/100, ALTECH® ECO PC 1000/121 UV IM, ALTECH® ECO PC 1000/128, ALTECH® ECO PC 1000/128 UV, ALTECH® ECO PC 1000/141, ALTECH® ECO PC 1000/141 FR, ALTECH® ECO PC 1000/141 FR IM, ALTECH® ECO PC 1000/170, ALTECH® ECO PC 1000/521 IM UV, ALTECH® ECO PC 1000/542 FR UV, ALTECH® ECO PC 1000/578, ALTECH® ECO PC 2010/121 GF10 IM UV, ALTECH® ECO PC 2015/509 GF15, ALTECH® ECO PC 2030/200 GF30, ALTECH® ECO PC 2030/500 GF30, ALTECH® PC-HT A 1000/500, ALTECH® ECO PC+ABS 1000/106, ALTECH® ECO PC+ABS 1000/500, ALTECH® ECO PC+ABS 1000/510 IM, ALTECH® ECO PC+ABS 1000/568, ALTECH® ECO PC+ASA 1000/506, ALTECH® PE-HD A 2010/506 GF10, ALTECH® PE-HD A 2010/550 GF10, ALTECH® PE-HD A 2020/506 GF20, ALTECH® PE-HD A 2040/500 GF40, ALTECH® ECO PP H 4920/570 MR 20, ALTECH® IQ PP 2020/W100 BK0002, ALTECH® IQ PP 2020/W100 HS BK0002, ALTECH® IQ PP 2030/W100 BK0002, ALTECH® IQ PP 2040/W100 BK0002, ALTECH® PP-B A 1000/120 UV, ALTECH® PP-B A 1000/310 IM, ALTECH® PP-B A 1000/726.01 UV, ALTECH® PP-B A 2015/550 GF15 CP, ALTECH® PP-B A 2020/150 GF20 CP, ALTECH® PP-B A 2020/157 GF20 CP, ALTECH® PP-B A 2020/550 GF20 CP, ALTECH® PP-B A 2030/150 GF30 CP, ALTECH® PP-B A 2040/150 GF40 CP, ALTECH® PP-B A 3030/500 GB30, ALTECH® PP-B A 4430/100 MR30, ALTECH® PP-B A 4430/120 MR30 UV, ALTECH® PP-B A 4815/510 MR15 IM, ALTECH® PP-B A 4915/500 MR15, ALTECH® PP-B A 4920/100 MR20, ALTECH® PP-B A 4920/500 MR20, ALTECH® PP-B A 4920/578 MR20, ALTECH® PP-B A 4930/506 TV30, ALTECH® PP-B A 4930/507 MR30, ALTECH® PP-B B 2020/550 GF20, ALTECH® PP-B B 4020/506 MR20, ALTECH® PP-B B 4430/500 MR30, ALTECH® PP-B B 4915/500 MR15, ALTECH® PP-B B 4920/526 MR20 UV, ALTECH® ECO PP-B 2020/550 GF20 CP, ALTECH® ECO PP-B 2020/W100.05 BK0002, ALTECH® ECO PP-B 2030/W100.05 BK0002, ALTECH® ECO PP-B 2040/W100.05 BK0002, ALTECH® ECO PP-B 4920/570 MR 20, ALTECH® PP-H A 1000/100 DS, ALTECH® PP-H A 1000/120 UV, ALTECH® PP-H A 1000/120 UV GY1076-12LWA, ALTECH® PP-H A 1000/140 FR GY1071-14LS, ALTECH® PP-H A 1000/249 FR, ALTECH® PP-H A 1000/546 FR, ALTECH® PP-H A 1000/578, ALTECH® PP-H A 2020/100 GF20, ALTECH® PP-H A 2020/159 GF20 CP, ALTECH® PP-H A 2020/576 GF20 CP, ALTECH® PP-H A 2020/750 GF20, ALTECH® PP-H A 2020/750 GF20 CP, ALTECH® PP-H A 2025/252 GF25 CP UV, ALTECH® PP-H A 2030/100 GF30, ALTECH® PP-H A 2030/156 GF30 CP, ALTECH® PP-H A 2030/156.01 GF30 CP, ALTECH® PP-H A 2030/157 GF30 CP, ALTECH® PP-H A 2030/157.01 GF30, ALTECH® PP-H A 2030/158 GF30 CP, ALTECH® PP-H A 2030/159 GF30 CP, ALTECH® PP-H A 2030/250 GF30 CP, ALTECH® PP-H A 2030/556 LE GF30 CP, ALTECH® PP-H A 2030/652 GF30 UV CP, ALTECH® PP-H A 2030/750 GF30 CP, ALTECH® PP-H A 2030/758 GF30 CP, ALTECH® PP-H A 2040/159 GF40 CP, ALTECH® PP-H A 2040/556 GF40 CP, ALTECH® PP-H A 2040/652 GF 40 UV CP, ALTECH® PP-H A 2045/500, ALTECH® PP-H A 2340/750 GF30 GK10 CP, ALTECH® PP-H A 2435/550 GF22 MR13 CP, ALTECH® PP-H A 2440/550 GF25 MR15 CP, ALTECH® PP-H A 3020/100 GB20, ALTECH® PP-H A 3020/500 GB20, ALTECH® PP-H A 3030/100, ALTECH® PP-H A 3030/100 GB30, ALTECH® PP-H A 4818/100 MR18, ALTECH® PP-H A 4920/106 MR20, ALTECH® PP-H A 4920/107 MR20, ALTECH® PP-H A 4920/108 MR20, ALTECH® PP-H A 4920/109 TV20, ALTECH® PP-H A 4920/170 MR20, ALTECH® PP-H A 4920/180 MR20, ALTECH® PP-H A 4920/200 TV20, ALTECH® PP-H A 4920/508 MR20, ALTECH® PP-H A 4925/500 MR25, ALTECH® PP-H A 4930/506 MR30, ALTECH® PP-H A 4940/100 MR40, ALTECH® PP-H A 4940/106 MR40, ALTECH® PP-H A 4940/506 MR40, ALTECH® PP-H B 2012/500 GF12, ALTECH® PP-H B 2030/156 GF30, ALTECH® PP-H B 4030/507 TV30, ALTECH® PP-H B 4910/500 MR10, ALTECH® PP-H B 4920/306 MR20, ALTECH® PP-H B 4920/500 MR20, ALTECH® PP-H B 4930/506 MR30, ALTECH® ECO PP-H 2020/W100.05 BK0002, ALTECH® ECO PP-H 2030/156 CP GF30, ALTECH® ECO PP-H 2030/550 CP GF30, ALTECH® ECO PP-H 2030/550 GF30, ALTECH® ECO PP-H 2030/W100.05 BK0002, ALTECH® ECO PP-H 2030/W100.05 LE BK0002, ALTECH® ECO PP-H 2040/W100.05 BK0002, ALTECH® ECO PP-H 4940/500 MR40, ALTECH® PP-H FC 1000/100 DS, ALTECH® PP-H FC 1000/568, ALTECH® PP-H FC 1000/576, ALTECH® PP-H FC 1000/578, ALTECH® PP-H FC 2020/100.01, ALTECH® PP-H FC 2030/100 GF30, ALTECH® PP-H FC 4920/100 MR20, ALTECH® PP-H FC 4940/100 TV40, ALTECH® PP-H FC 4940/500 TV 40, ALTECH® PS A 1000/108, ALTECH® PS A 1000/240 FR, ALTECH® PS A 1000/920 UV NC0001-00, ALTECH® PS FC 1000/507, ALTECH® PS-HI A 1000/100, ALTECH® PS-HI A 1000/506, ALTECH® PS-HI A 1000/901 BK1261-20, ALTECH® PS-HI A 1000/901 GN1232-20, ALTECH® PS-HI A 1000/901 WT1222-20, ALTECH® PS-HI A 1000/901 WT1260-20, ALTECH® PS-HI A 1000/902 BK1224-20, ALTECH® PS-HI A 1000/902 GY1231-20, ALTECH® PS-HI A 1000/902 WT1223-20, ALTECH® PS-HI A 2030/500 GF30, ALTECH® PS-HI B 1000/100, ALTECH® PSU FC 1000/100, ALTECH® SAN A 1000/587.01, CELLIDOR® B 500-10, CELLIDOR® B 500-15, CELLIDOR® B 500-20, CELLIDOR® B 501-10, CELLIDOR® B 5111-10, CELLIDOR® B 531-07, CELLIDOR® B 531-10, CELLIDOR® B 631-10, CELLIDOR® B 631-10S, CELLIDOR® B 631-12,5, CELLIDOR® CP 2810-11, CELLIDOR® CP 2825-11, CELLIDOR® CP 300-10, CELLIDOR® CP 300-13, CELLIDOR® CP 300-18, CELLIDOR® CP 300.02-16, CELLIDOR® CP 310-10, CELLIDOR® CP 400-08, CELLIDOR® CP 400-10, CELLIDOR® CP 400-12, CELLIDOR® CP 400-15, CELLIDOR® CP 400-17, CELLIDOR® CP 410-10, CELLIDOR® CP 410-11, CELLIDOR® CP 410-18, CELLIDOR® CP 430-13 AG, CELLIDOR® CP FC 400.01-08, LUPOLEN KONZENTRAT AB 20 GF, TEDUR® L 9105-1, TEDUR® L 9107-1, TEDUR® L 9107-1 S, TEDUR® L 9107-1 U, TEDUR® L 9107-7, TEDUR® L 9113-2, TEDUR® L 9114-1 S, TEDUR® L 9116-1, TEDUR® L 9200-1, TEDUR® L 9200-1 U, TEDUR® L 9214-1, TEDUR® L 9217-1, TEDUR® L 9217-1 S, TEDUR® L 9220-1, TEDUR® L 9300-1, TEDUR® L 9310-4 S, TEDUR® L 9400-1, TEDUR® L 9400-3.2, TEDUR® L 9401-1, TEDUR® L 9404-3.2, TEDUR® L 9406-1, TEDUR® L 9409-3.2, TEDUR® L 9410-1, TEDUR® L 9412-3.2, TEDUR® L 9413-1, TEDUR® L 9421-1 S, TEDUR® L 9422-1, TEDUR® L 9510-1, TEDUR® L 9510-1 S, TEDUR® L 9510-5, TEDUR® L 9511, TEDUR® L 9511-2, TEDUR® L 9523, TEDUR® L 9560, TEDUR® L 9560 S, TEDUR® L 9903-1, TEDUR® L 9904-1, TEDUR® L 9912-1, TEDUR® L FC 9510-5, TEDUR® L FC 9510-6, TEDUR® L FC 9510-7, TEDUR® L PPS 1000 15087, TEDUR® L PPS FT 2545 NC1083-20, TEDUR® R 9519
ALCOLOR® PC A GY3117-12 Technical Data Sheet
Products:
ALCOLOR® PC A GY3117-12
ALCOLOR® PC A GY3145-11 Technical Data Sheet
Products:
ALCOLOR® PC A GY3145-11
MOCOM EU REACH Certificate
Products:
ALCOLOR® PA BK5088-19, ALCOLOR® PA A YL3156-11, ALCOLOR® PC FC BK9313/95, Alcom® CFX ABS 1000 16012 SV1017-16MC, Alcom® CFX ABS 1000 UV 16013 GY1018-16MC, Alcom® CFX ABS 1000 UV 17058 SV1049-17MC, Alcom® DET PA66 FC 8010 15041, Alcom® DET PA66 FC 8010 17047 BL2296-09, Alcom® DET PP FC 8010 14084, Alcom® PWL 10/1.1 WT1302-05LB, Alcom® LB PC 1000 14073 WT1164-14, Alcom® PWL 10/1 WT 41-913LB, Alcom® TCD PA6 5070 FR 15021, Alcom® TCD PA6 5060 FR 15090, Alcom® TCD PA66 5050 14016, Alperform® PE DET FC 0243-17, Alperform® PC LD 0208-15, ALCOLOR® ABS A BL1237-08, ALCOLOR® ABS A BL1238-08, ALCOLOR® ABS A GN1072-04, ALCOLOR® ABS A GN5032-15, ALCOLOR® ABS A GN76-4123, ALCOLOR® ABS A GY1030-09, ALCOLOR® ABS A GY1104-05, ALCOLOR® ABS A GY3081-10, ALCOLOR® ABS A GY77-4060, ALCOLOR® ABS A GY77-4068, ALCOLOR® ABS A GY77-4070, ALCOLOR® ABS A GY77-4071, ALCOLOR® ABS A GY77-4072, ALCOLOR® ABS A OR72-4082, ALCOLOR® ABS A WT1124-03, ALCOLOR® ABS A WT1215-04, ALCOLOR® ABS A WT1478-04, ALCOLOR® ABS A WT79-4149, ALCOLOR® ABS A WT79-4196, ALCOLOR® ABS A WT79-4197, ALCOLOR® ABS A WT79-4198, ALCOLOR® ABS A WT79-4275, ALCOLOR® ABS A WT79-4302, ALCOLOR® ABS BL1071-04, ALCOLOR® ABS CX GY77-4131, ALCOLOR® ABS FC WT1168-18, ALCOLOR® ABS UL GY1139-03, ALCOLOR® ABS WT5008-18, ALCOLOR® ABS WT79-4088, ALCOLOR® Function ABS IM BL5025-18, ALCOLOR® Function ABS IM GY5024-18, ALCOLOR® Function ABS IM GY5030-17, ALCOLOR® Function ABS IM LS A WT1068-07, ALCOLOR® Function ABS IM LS A WT1111-07, ALCOLOR® Function ABS IM LS A WT3056-10, ALCOLOR® Function ABS UV A BK1356-04, ALCOLOR® Function ABS UV A WT3061-13, ALCOLOR® Function ABS UV A WT5023-15, ALCOLOR® Function ABS UV CX BG1049-05, ALCOLOR® Function ABS UV CX GY1010-04, ALCOLOR® Function HTC UV A WT3057-09, ALCOLOR® Function PA AO A OR3058-12, ALCOLOR® Function PA AO A WT1114-15, ALCOLOR® Function PA UV A BN3113-10, ALCOLOR® Function PA UV A GY1035-05, ALCOLOR® Function PA UV A WT3103-10, ALCOLOR® Function PA UV OR5080-17, ALCOLOR® Function PC LS A WT1012-08, ALCOLOR® Function PC LS FC WT5069-16, ALCOLOR® Function PC LS GY5030-19, ALCOLOR® Function PC UV WT5052-17, ALCOLOR® Function PC/ABS UV A GY3003-12, ALCOLOR® Function POM LE BK1226-18, ALCOLOR® Function POM LE GY5012-18, ALCOLOR® Function POM LE UV GY5011-18, ALCOLOR® Function POM LE YL5010-18, ALCOLOR® Function PP AO BL5045-19, ALCOLOR® Function SAN UV A OR3070-09, ALCOLOR® HTC FC BK5015-16, ALCOLOR® HTC FC BL3019-13TR, ALCOLOR® HTC FC BN5047-15TR, ALCOLOR® HTC FC GY3067-12TR, ALCOLOR® HTC FC RD5003-19TR, ALCOLOR® HTC FC WT3167-11TL, ALCOLOR® HTC FC WT5051-16, ALCOLOR® PA A BK1245-08, ALCOLOR® PA A BK3030-12, ALCOLOR® PA A BL3013-13, ALCOLOR® PA A BL3095-12, ALCOLOR® PA A BL3102-10, ALCOLOR® PA A BL925-2287, ALCOLOR® PA A BL925-3468, ALCOLOR® PA A BL925-9126, ALCOLOR® PA A GN3004-13, ALCOLOR® PA A GN926-3047, ALCOLOR® PA A GY1047-09, ALCOLOR® PA A GY1116-03, ALCOLOR® PA A GY1414-06, ALCOLOR® PA A GY3003-14, ALCOLOR® PA A GY5039-15, ALCOLOR® PA A GY927-1592, ALCOLOR® PA A OR3155-11, ALCOLOR® PA A OR5030-15, ALCOLOR® PA A OR922-3356, ALCOLOR® PA A RD1154-04, ALCOLOR® PA A RD3104-10, ALCOLOR® PA A RD5013-15, ALCOLOR® PA A RD923-2579, ALCOLOR® PA A WT1159-03MG, ALCOLOR® PA A YL3051-12, ALCOLOR® PA A YL5031-15, ALCOLOR® PA BK5038-17, ALCOLOR® PA BL5033-16, ALCOLOR® PA BL5036-16, ALCOLOR® PA BL5037-16TL, ALCOLOR® PA BL5038-16TR, ALCOLOR® PA BN5035-16, ALCOLOR® PA OR5067-17, ALCOLOR® PA RD5016-16, ALCOLOR® PA YL5025-17, ALCOLOR® PA YL5026-18, ALCOLOR® PA YL5046-16, ALCOLOR® PBT A BK979-3116, ALCOLOR® PBT A GY1165-06 MCS, ALCOLOR® PBT A GY1435-06, ALCOLOR® PBT A GY3125-10, ALCOLOR® PBT A GY5001-14, ALCOLOR® PBT A GY977-4377, ALCOLOR® PBT A GY977-4416, ALCOLOR® PBT BL5202-18, ALCOLOR® PBT FC GY3171-11, ALCOLOR® PBT GN5203-18, ALCOLOR® PBT GY5083-19, ALCOLOR® PBT WT5065-17, ALCOLOR® PBT YL5211-18, ALCOLOR® PC A 937-4079, ALCOLOR® PC A BG3056-13, ALCOLOR® PC A BG3112-12, ALCOLOR® PC A BG931-4048, ALCOLOR® PC A BG931-4050, ALCOLOR® PC A BG931-4132, ALCOLOR® PC A BG931-4177, ALCOLOR® PC A BG931-4178, ALCOLOR® PC A BK3064-13, ALCOLOR® PC A BK5002-16, ALCOLOR® PC A BK939-4353, ALCOLOR® PC A BL1511-05, ALCOLOR® PC A BL3045-13, ALCOLOR® PC A BL3048-10TR, ALCOLOR® PC A BL935-3548/LM, ALCOLOR® PC A BL935-3595, ALCOLOR® PC A BN1346-06, ALCOLOR® PC A BN938-4176, ALCOLOR® PC A GN1392-06TR, ALCOLOR® PC A GN3049-10TR, ALCOLOR® PC A GN936-3471, ALCOLOR® PC A GY1007-07, ALCOLOR® PC A GY1017-03, ALCOLOR® PC A GY1050-04, ALCOLOR® PC A GY1069-08, ALCOLOR® PC A GY1126-07, ALCOLOR® PC A GY1127-07, ALCOLOR® PC A GY1225-08, ALCOLOR® PC A GY1238-07TL, ALCOLOR® PC A GY1416-05TR, ALCOLOR® PC A GY3022-09, ALCOLOR® PC A GY3025-11, ALCOLOR® PC A GY3032-11, ALCOLOR® PC A GY3073-09, ALCOLOR® PC A GY3117-12, ALCOLOR® PC A GY3137-10, ALCOLOR® PC A GY3145-11, ALCOLOR® PC A GY937-2340, ALCOLOR® PC A GY937-3971, ALCOLOR® PC A GY937-3999, ALCOLOR® PC A GY937-4092, ALCOLOR® PC A GY937-4128, ALCOLOR® PC A GY937-4194, ALCOLOR® PC A RD1003-05TR, ALCOLOR® PC A RD1008-07, ALCOLOR® PC A WT939-2384, ALCOLOR® PC BK5062-18LIR, ALCOLOR® PC BK5216-18TR, ALCOLOR® PC BL1375-04TR, ALCOLOR® PC FC BL5027-17, ALCOLOR® PC FC BN5033-17, ALCOLOR® PC FC GN5029-17, ALCOLOR® PC FC GY3054-09, ALCOLOR® PC FC OR5017-15, ALCOLOR® PC FC RD5026-17, ALCOLOR® PC FC VT5018-15, ALCOLOR® PC FC WT1040-11TL, ALCOLOR® PC FC WT931-2156/3, ALCOLOR® PC FC YL5028-17, ALCOLOR® PC GD5011-14, ALCOLOR® PC GY5020-17, ALCOLOR® PC GY5051-18, ALCOLOR® PC GY5052-19, ALCOLOR® PC RD5218-18TR, ALCOLOR® PC WT5013-18, ALCOLOR® PE FC VT1320-06, ALCOLOR® PET FC BL1054-14TR, ALCOLOR® PMMA A WT949-1842, ALCOLOR® POM GY5032-16, ALCOLOR® POM H GN28964.3, ALCOLOR® POM WT5015-18, ALCOLOR® PPE GY5018-17, ALCOLOR® SAN A YL5063-15, ALCOLOR® SAN BK5087-19, ALCOLOR® SAN CX BK1127-06, ALCOLOR® SAN GY5073-19, ALCOLOR® SAN OR5048-16, ALCOLOR® SAN YL5072-19, ALCOLOR® SMMA FC BK5030-18, ALCOLOR® SMMA FC BL5029-18, ALCOLOR® SMMA FC BL5032-18, ALCOLOR® SMMA FC GN5031-18, ALCOLOR® SMMA FC RD5028-18, ALCOLOR® SMMA FC WT5033-18, ALCOM® 3D TCE PC 5020 16116, ALCOM® ABS 530/22 SV1287-04MCS, ALCOM® ABS 530/29 HM-AG, ALCOM® ABS 530/29 SV1217-04MCO, ALCOM® ABS 530/29 SV1245-05MCF, ALCOM® ABS 530/29 SV1462-06MCO, ALCOM® ABS 530/29 UV SV1269-05MCS, ALCOM® ABS 530/3 GY31-749MCF, ALCOM® ABS 530/3 SV31-745MCF, ALCOM® ABS 530/3.1 CF, ALCOM® ABS 530/50 HM, ALCOM® ABS+SAN A 1000/100 SV2067-06MCF, ALCOM® ASA 540/7 UV SV1156-12MCF, ALCOM® ASA 540/7 UV SV1281-08MCF, ALCOM® ASA 540/7 UV SV1490-05MCF, ALCOM® ASA/PC 540/5 UV GY81-714MCF, ALCOM® AWL 10 WT1308-05LB, ALCOM® AWL 10/3 WT1308-05LB, ALCOM® AWL 109/10 GF20 WT1142-12LB, ALCOM® AWL 109/10 WT1218-11LB, ALCOM® AWL 109/15 UV WT1217-11LB, ALCOM® AWL 109/15 WT1217-11LB, ALCOM® AWL 15/1 UV WT1471-04LB, ALCOM® AWL 15/1 WT1471-04LB, ALCOM® AWL 15/1 WT31-956LB, ALCOM® AWL 15/2 WT1471-04LB, ALCOM® CFX ABS 1000 18037 SV1035-18MC, ALCOM® CFX ABS 1000 UV 16002 GY1001-16MCS, ALCOM® CFX ABS+PC 1000 UV 19004, ALCOM® CFX ASA 1000 UV 15116 SV1163-15MC, ALCOM® CFX ASA 5010 WP 16014 SV1019-16MC, ALCOM® CFX PBT 1000 16072, ALCOM® DET PA66 FC 8010 17131, ALCOM® HM ABS 1000 AG 14077, ALCOM® HM ABS 1000 AG 17161, ALCOM® HM PA+ABS 1000 AG 14069, ALCOM® HM PA+ABS 1000 AG 16077, ALCOM® HM PA6 1000 AG UV 15046 WT1077-15, ALCOM® HM PA6 1000 SB1038-21, ALCOM® HM PC+ABS 1000 AG 16152, ALCOM® HM PP 1000 18038, ALCOM® HM PP 1000 AG 14079, ALCOM® HM PP 1000 AG 17005, ALCOM® HM PP 3030 14029, ALCOM® HM PP 3030 19024, ALCOM® HP PA6 7010 FR SB1000-20, ALCOM® HP PBT 5262 18051, ALCOM® HTC 300/1 GY1055-10LD, ALCOM® HTC 300/1 WT1056-10LD, ALCOM® LB ABS 1000 15018 WT1029-15, ALCOM® LB ECO PC 1000 17152 UV IM WT2083-07, ALCOM® LB ECO PC 1000 17153 WT2687-16, ALCOM® LB ECO PC 1000 17157 FR IM WT2083-07, ALCOM® LB ECO PC+ABS 1000 SL WT1023-21, ALCOM® LB PA6 2015 14041 GF15 WT1100-14, ALCOM® LB PA6 2015 14041 WT1063-16, ALCOM® LB PBT FC 2015 17076 GY1069-17, ALCOM® LB PBT FC 2015 17077 BL1070-17, ALCOM® LB PBT FC 2015 17125 BL1118-17, ALCOM® LB PC 1000 15022 WT1037-15, ALCOM® LB PC 1000 16061 GY1068-16, ALCOM® LB PC 5015 TF 17116 WT1106-17, ALCOM® LB PC+ABS 1000 18079 RD1094-18, ALCOM® LB PC+ABS 1000 19037 RD1036-19, ALCOM® LB POM 1000 18008 WT1005-18, ALCOM® LD PC 1000 16102 BL1129-16, ALCOM® LD PC 1000 17052 WT1168-16, ALCOM® LD PC 1000 18002 CC1001-18, ALCOM® LD PC 1000 UV 14095 GY1198-14, ALCOM® LD PC 1000 UV 15027 GY1044-15, ALCOM® LD PC 1000 UV 15072 GY1121-15, ALCOM® LD PC 1000 UV 15112 GY1027-16, ALCOM® LD PC 1000 UV 17134 GY1129-17, ALCOM® LD PC 2020 UV 17027 WT1022-17, ALCOM® LD2 MBS 1000 UV 18013 WT1021-18, ALCOM® LD2 PC 1000 14008 WT1011-14, ALCOM® LD2 PC 1000 14050 GY1118-14, ALCOM® LD2 PC 1000 15054 GY1096-15, ALCOM® LD2 PC 1000 16107 WT2641-15, ALCOM® LD2 PC 1000 17059 GY1051-17, ALCOM® LD2 PC 1000 17150 UV GY2240-08, ALCOM® LD2 PC 1000 18033 WT2816-18, ALCOM® LD2 PC 1000 UV 14001 WT1007-14, ALCOM® LD2 PC 1000 UV 14011 GY1013-14, ALCOM® LD2 PC 1000 UV 14013 CC1019-14, ALCOM® LD2 PC 1000 UV 14019 WT1030-14, ALCOM® LD2 PC 1000 UV 14068 GY1159-14, ALCOM® LD2 PC 1000 UV 15003 CC1002-15, ALCOM® LD2 PC 1000 UV 15003 CC1003-15, ALCOM® LD2 PC 1000 UV 15003 CC1005-15, ALCOM® LD2 PC 1000 UV 15015 CC1026-15, ALCOM® LD2 PC 1000 UV 15061 CC1104-15, ALCOM® LD2 PC 1000 UV 15091 GY1138-15, ALCOM® LD2 PC 1000 UV 16032 WT1030-16, ALCOM® LD2 PC 1000 UV 16042 WT1048-16, ALCOM® LD2 PC 1000 UV 16059 CC1059-16, ALCOM® LD2 PC 1000 UV 16100 WT1125-16, ALCOM® LD2 PC 1000 UV 16104 WT2287-09TL, ALCOM® LD2 PC 1000 UV 16104 WT2288-09TL, ALCOM® LD2 PC 1000 UV 16156 GY1118-16, ALCOM® LD2 PC 1000 UV 17002 WT1002-17, ALCOM® LD2 PC 1000 UV 17004 WT1004-17, ALCOM® LD2 PC 1000 UV 17030 GY1025-17, ALCOM® LD2 PC 1000 UV 17090 WT1087-17, ALCOM® LD2 PC 1000 UV 17096 WT1095-17, ALCOM® LD2 PC 1000 UV 17132 WT1125-17, ALCOM® LD2 PC 1000 UV 18075 CC1088-18, ALCOM® LD2 PC 1000 UV CC1118-19, ALCOM® LD2 PC 9000 UV 14019 WT1030-14, ALCOM® LDDC PC 1000 UV 17182 BK1187-17, ALCOM® LDDC PC 1000 UV 17187 BK1192-17, ALCOM® LDDC PC 1000 UV 18041 WT1078-12, ALCOM® LDDC PC 1000 UV 18045 WT1048-18, ALCOM® LDDC PC 1000 UV BK1044-20, ALCOM® LDDC PC 1000 UV BK1104-20, ALCOM® LDDC PMMA 1000 UV 18124 BK1074-11, ALCOM® LDDC PMMA 1000UV18123 BK1016-11, ALCOM® LDX PC 1000 UV 14062 WT1140-14, ALCOM® LDX PC 1000 UV 15064 CC1125-15, ALCOM® LDX PC 1000 UV 16069 GY1080-16, ALCOM® LG PC 1000 UV 14094 CC1323-08, ALCOM® LIR PC 1000 UV 14099 BK1203-14, ALCOM® MED PA66 1000 19046, ALCOM® MED PP 2040 BL1182-19, ALCOM® MED PS 1000 04001, ALCOM® MED PS 1000 04002, ALCOM® MED PS 1000 14113, ALCOM® MED PS 1000 19041, ALCOM® MED PS 1000 AS 14114, ALCOM® MED PS 1000 AS 14115, ALCOM® MED PS 2015 05001, ALCOM® MED PS 2030 07001, ALCOM® MS ECO PC+ABS R 1000 SL, ALCOM® MS PA66+6I/X 2030 UV 18054, ALCOM® MS PA66+6I/X 2050 16021, ALCOM® MS PA66+6I/X 3050 17120, ALCOM® MS PC 1000 17115, ALCOM® MS PC+ABS 1000 17113, ALCOM® MS PP 1000 IM GY1153-20, ALCOM® MS PP 4920 14116, ALCOM® MS PP 4920 16080, ALCOM® MS PP 4920 BK1248-20, ALCOM® MS PP 4920 GY1233-20, ALCOM® PA46 920/1 PTFE15, ALCOM® PA6 900/1 CF10 GF25 IM, ALCOM® PA6 900/1 CF10 IM, ALCOM® PA6 900/1 CF15 IM, ALCOM® PA6 900/1 GF10 GB15, ALCOM® PA6 900/1 GF10 GB20, ALCOM® PA6 900/1 GF15 GB15, ALCOM® PA6 900/1 GF15 MR25, ALCOM® PA6 900/1 GF20 SV1180-10MCF, ALCOM® PA6 900/1 GF30 MO2, ALCOM® PA6 900/1 GF30 TF15 SI2, ALCOM® PA6 900/1 GF30 TF15 SI2 IM, ALCOM® PA6 900/1 GF30 WT1165-10LB, ALCOM® PA6 900/1 GF5 GB25, ALCOM® PA6 900/1 GF8 GB7, ALCOM® PA6 900/1 MO1, ALCOM® PA6 900/1 PTFE10 IM, ALCOM® PA6 900/1 SI3, ALCOM® PA6 900/11 GF10 MR20 SV12-778MCF, ALCOM® PA6 900/13 GF15 MRX45, ALCOM® PA6 900/5 CF/MR BK12-966, ALCOM® PA6 900/5.2 CF/MR25, ALCOM® PA6 900/8 GF10 MR20 IM, ALCOM® PA6 900/8 GF10 MR20 SV12-778MCF, ALCOM® PA6 900/8 GF10 MR20 SV1285-04MCF, ALCOM® PA6 900/8.4 GF10 MR20 BK0002-00, ALCOM® PA6 900/8.4 GF10 MR20 NC0001-00, ALCOM® PA66 910/1 AR20, ALCOM® PA66 910/1 AR5, ALCOM® PA66 910/1 GB30 MO2, ALCOM® PA66 910/1 GF15 MR25, ALCOM® PA66 910/1 GF15 PTFE10, ALCOM® PA66 910/1 GF30 MO1, ALCOM® PA66 910/1 GF30 MO2, ALCOM® PA66 910/1 GF30 PTFE15, ALCOM® PA66 910/1 GF30 PTFE15 SI2, ALCOM® PA66 910/1 GF30 PTFE20, ALCOM® PA66 910/1 GF30 TF15 UV, ALCOM® PA66 910/1 MO1, ALCOM® PA66 910/1 MO2, ALCOM® PA66 910/1 NU SV1057-03MCF, ALCOM® PA66 910/1 PTFE10, ALCOM® PA66 910/1 PTFE15, ALCOM® PA66 910/1 PTFE20, ALCOM® PA66 910/1.1 CF10, ALCOM® PA66 910/1.1 CF10 GF10 IM, ALCOM® PA66 910/1.1 CF10 GF20, ALCOM® PA66 910/1.1 CF10 IM, ALCOM® PA66 910/1.1 CF10 PTFE10, ALCOM® PA66 910/1.1 CF10 PTFE10IM, ALCOM® PA66 910/1.1 CF10 PTFE20, ALCOM® PA66 910/1.1 CF15, ALCOM® PA66 910/1.1 CF15 GF20, ALCOM® PA66 910/1.1 CF20, ALCOM® PA66 910/1.1 CF30 PTFE15, ALCOM® PA66 910/1.1 CF40, ALCOM® PA66 910/1.2 CF30, ALCOM® PA66 910/1.3 CF/GF30, ALCOM® PA66 910/1.3 CF5 GF25, ALCOM® PA66 910/32.1 GF8 TCE8, ALCOM® PA66 910/32.1 TCE2, ALCOM® PA66 910/32.1 TCE5, ALCOM® PA66 910/8 GF30 PTFE15, ALCOM® PA66 910/8 IM SV1246-07MCF, ALCOM® PBT 700/1 GF20 PTFE15, ALCOM® PBT 700/1 GF30 PTFE15, ALCOM® PBT 700/1 GF30 TF15 SI2, ALCOM® PBT 700/1 PTFE20, ALCOM® PBT 700/1.1 CF20 PTFE15, ALCOM® PBT 700/1.5 HR GF15 PTFE15, ALCOM® PBT 700/12 PTFE10, ALCOM® PBT 700/2 WT31-956LB, ALCOM® PBT 700/8 GF15 PTFE15, ALCOM® PBT 700/9, ALCOM® PBT 700/9 BK2034-06MCS, ALCOM® PBT/ASA 715/1 GF15 TF6 UV WT1287-09LB, ALCOM® PC 730/3.1 UV WT1283-09LDM, ALCOM® PC 730/5 UV WT1231-10LDX, ALCOM® PC 740/1, ALCOM® PC 740/1 PTFE10, ALCOM® PC 740/1 PTFE15, ALCOM® PC 740/1 PTFE20, ALCOM® PC 740/1 SV1115-08MCF, ALCOM® PC 740/1.1 CF10, ALCOM® PC 740/1.1 CF10 GF20, ALCOM® PC 740/1.1 CF10 PTFE15, ALCOM® PC 740/1.1 CF20, ALCOM® PC 740/1.1 CF30, ALCOM® PC 740/1.2 GF30 PTFE13 SI2, ALCOM® PC 740/171 GY1127-04LD, ALCOM® PC 740/171 GY1127-05LD, ALCOM® PC 740/25 UV WT1445-06LD, ALCOM® PC 740/2566 PTFE20, ALCOM® PC 740/2813P.1 CF, ALCOM® PC 740/30 UV FR WT1030-08LD, ALCOM® PC 740/3162.1 CF10 GF10 TF10, ALCOM® PC 740/34 UV FR WT1147-09LD2, ALCOM® PC 740/36 FR UV CC1209-09LD, ALCOM® PC 740/4 BL1355-06LD, ALCOM® PC 740/4 BL1411-07LD, ALCOM® PC 740/4 BL1435-07LD, ALCOM® PC 740/4 CC1084-07LD, ALCOM® PC 740/4 CC1119-05LD, ALCOM® PC 740/4 CC1120-05LD, ALCOM® PC 740/4 CC1121-05LD, ALCOM® PC 740/4 CC1122-05LD, ALCOM® PC 740/4 GF20 UV WT1105-13LD, ALCOM® PC 740/4 GY1111-09LD, ALCOM® PC 740/4 GY1122-04LD, ALCOM® PC 740/4 GY1152-05LD, ALCOM® PC 740/4 GY1156-04LD, ALCOM® PC 740/4 GY1177-05LD, ALCOM® PC 740/4 GY1189-09LD, ALCOM® PC 740/4 GY1227-08LD, ALCOM® PC 740/4 GY1247-10LD, ALCOM® PC 740/4 GY1262-05LD, ALCOM® PC 740/4 GY1281-04LD, ALCOM® PC 740/4 GY1320-04LD, ALCOM® PC 740/4 RD1123-05LD, ALCOM® PC 740/4 RD1127-12LD3, ALCOM® PC 740/4 RD1223-05LD, ALCOM® PC 740/4 RD1451-06LD, ALCOM® PC 740/4 UV CC1060-09LD, ALCOM® PC 740/4 UV CC1063-11LD, ALCOM® PC 740/4 UV CC1135-11LD, ALCOM® PC 740/4 UV CC1174-13LD, ALCOM® PC 740/4 UV CC1269-08LD, ALCOM® PC 740/4 UV CC1320-08LG, ALCOM® PC 740/4 UV CC1321-08LG, ALCOM® PC 740/4 UV CC1322-08LG, ALCOM® PC 740/4 UV CC1323-08LG, ALCOM® PC 740/4 UV GY1088-12LD, ALCOM® PC 740/4 UV GY1118-12LD, ALCOM® PC 740/4 UV GY1144-13LDS, ALCOM® PC 740/4 UV GY1156-04LD, ALCOM® PC 740/4 UV GY1172-13LD2, ALCOM® PC 740/4 UV GY1320-04LD, ALCOM® PC 740/4 UV GY1415-04LD, ALCOM® PC 740/4 UV GY1416-04LD, ALCOM® PC 740/4 UV OR1075-05LD, ALCOM® PC 740/4 UV RD1207-08LD, ALCOM® PC 740/4 UV RD1231-08LD, ALCOM® PC 740/4 UV RD1231-11LD3, ALCOM® PC 740/4 UV RD1472-05LD, ALCOM® PC 740/4 UV SV1003-06MCO, ALCOM® PC 740/4 UV SV1287-04MCS, ALCOM® PC 740/4 UV WT1072-13LD, ALCOM® PC 740/4 UV WT1081-08LD2, ALCOM® PC 740/4 UV WT1082-08LD2, ALCOM® PC 740/4 UV WT1102-04LD, ALCOM® PC 740/4 UV WT1139-11LD, ALCOM® PC 740/4 UV WT1153-13LDS, ALCOM® PC 740/4 UV WT1201-08LD, ALCOM® PC 740/4 UV WT1220-05LD, ALCOM® PC 740/4 UV WT1240-10LD, ALCOM® PC 740/4 UV WT1257-04LD, ALCOM® PC 740/4 UV WT1280-04LD, ALCOM® PC 740/4 UV WT1296-07LD, ALCOM® PC 740/4 UV WT1306-07LD, ALCOM® PC 740/4 UV WT1310-05LD, ALCOM® PC 740/4 UV WT1368-04LD, ALCOM® PC 740/4 UV WT1370-07LD, ALCOM® PC 740/4 UV WT1401-06LD, ALCOM® PC 740/4 UV WT1445-06LD, ALCOM® PC 740/4 UV WT1516-04LD, ALCOM® PC 740/4 WT1065-12LD2, ALCOM® PC 740/4 WT1140-03LD, ALCOM® PC 740/4 WT1172-09LD, ALCOM® PC 740/4 WT1245-04LD, ALCOM® PC 740/4.12 UV GY1098-13LD, ALCOM® PC 740/4.12 UV GY1161-11LD, ALCOM® PC 740/4.16 UV CC1321-08LG, ALCOM® PC 740/4.19 WT1302-05LB, ALCOM® PC 740/4.2 UV GY1076-10LD, ALCOM® PC 740/4.2 UV WT1090-08LD2, ALCOM® PC 740/4.2 UV WT1100-08LD2, ALCOM® PC 740/4.2 UV WT1217-10LD3, ALCOM® PC 740/4.2 WT1159-10LD2, ALCOM® PC 740/4.7 UV BL1017-11LG, ALCOM® PC 740/40 FR UV WT1182-10LB, ALCOM® PC 740/48 CC1124-13LD, ALCOM® PC FC 740/9 PTFE10, ALCOM® PC+ABS 750/10 GF10 RD1016-05LB, ALCOM® PC+AWL 750/15.1 WT1378-04LB, ALCOM® PC+AWL 750/20.1 WT1407-04LB, ALCOM® PC740/26 UV WT1407-04LB, ALCOM® POM 770/1 GF20 PTFE15, ALCOM® POM 770/1 MO2, ALCOM® POM 770/1 PTFE1,5, ALCOM® POM 770/1 PTFE10, ALCOM® POM 770/1 PTFE15, ALCOM® POM 770/1 PTFE18 SI2, ALCOM® POM 770/1 PTFE20, ALCOM® POM 770/1 SI2, ALCOM® POM 770/1 SLAP, ALCOM® POM 770/1 SLBV, ALCOM® POM 770/1.1 CF10, ALCOM® POM 770/1.1 CF20, ALCOM® PP 620/1 MR40 WT1034-05LB, ALCOM® PP 620/1 WT1034-05LB, ALCOM® PP 620/1 WT1433-05LB, ALCOM® PP 620/10 GY1464-04MCF, ALCOM® PP 620/2 GY1073-10MCF, ALCOM® PP 620/2 SV1246-04MCO, ALCOM® PP 620/3 BS73, ALCOM® PP 620/6 UV GY1380-05MCO, ALCOM® PP 620/8 GF/MRX, ALCOM® PP 620/8 GF30 PTFE15, ALCOM® PP 620/9 MRX80, ALCOM® PPA 930/1 GF30 PTFE15, ALCOM® PWL 10/1 WT1130-09LB, ALCOM® TCE PC 5040 16090, ALCOM® TPU 810/1998.1 CF, ALCOM® TPU 810/3070.1 CF15, ALCOM® TPU 810/4073 AR10, ALCOM® WP PA66 5020 PTFESI 15042, ALCOM® WP PC+ABS 5005 TFUV 16151, ALCOM® WP PC+ABS 5008 TFUV 17009, ALCOM® WP POM 5020 TF 18029, ALFATER® XL A30I 4GP0000, ALFATER® XL A35I 2GP0050, ALFATER® XL A40I 2GP0050, ALFATER® XL A40I 3EF0010, ALFATER® XL A40I 4FC0010, ALFATER® XL A40I 4GP0000, ALFATER® XL A50I 2GP0000, ALFATER® XL A50I 3EF0010, ALFATER® XL A50I 4FC0010, ALFATER® XL A50I 4GP0000, ALFATER® XL A55I 2GP0000, ALFATER® XL A55I 2GP0050, ALFATER® XL A55I 4PA0010, ALFATER® XL A60E 2GP0000, ALFATER® XL A60I 2GP0050, ALFATER® XL A60I 2UV0000 UV, ALFATER® XL A60I 3EF0010, ALFATER® XL A60I 4FC0010, ALFATER® XL A60I 4GP0000, ALFATER® XL A65E 2GP0000, ALFATER® XL A65E 2GP0000 WT1159-17, ALFATER® XL A65I 2GP0000, ALFATER® XL A65I 2GP0050, ALFATER® XL A70I 2GP0050, ALFATER® XL A70I 3EF0010, ALFATER® XL A70I 3EFSL0000, ALFATER® XL A70I 4FC0010, ALFATER® XL A70I 4GP0000, ALFATER® XL A70I 4PA0010, ALFATER® XL A75I 2GP0000, ALFATER® XL A75I 2GP0050, ALFATER® XL A75I 4GP0000, ALFATER® XL A80 2EC0000, ALFATER® XL A80E 2GP0000, ALFATER® XL A80I 2FE0002, ALFATER® XL A80I 2GP0050, ALFATER® XL A80I 3EF0010, ALFATER® XL A80I 4FC0010, ALFATER® XL A85E 2GP0000, ALFATER® XL A85I 2GP0050, ALFATER® XL A85I 4PA0010, ALFATER® XL A90E 2GP0000, ALFATER® XL A90I 2GP0001, ALFATER® XL A90I 2GP0050, ALFATER® XL A90I 3EF0010, ALFATER® XL A90I 4FC0010, ALFATER® XL A90I 4GP0000, ALFATER® XL D40E 2GP0000, ALFATER® XL D40I 2GP0000, ALFATER® XL D40I 2GP0050, ALFATER® XL D40I 3EF0010, ALFATER® XL D40I 4FC0010, ALFATER® XL D40I 4GP0000, ALFATER® XL D50E 2GP0000, ALFATER® XL D50I 2GP0050, ALFATER® XL ECO A75I 2GP0000, ALFATER® XL ECO A75I 2GP0001, ALFATER® XL ECO D40 2GP0000, ALFATER® XL ECO D50I 2GP0000, ALPERFORM® ABS AS A 0031-05, ALPERFORM® ABS LB WT1070-16, ALPERFORM® ABS UV A 0018-04, ALPERFORM® PA IM NC2595-14, ALPERFORM® PA-UV V 1955/2, ALPERFORM® PC LDX 0210-15, ALPERFORM® PC SL 0229-16, ALPERFORM® PE SL FC 0205-14 EA, ALPERFORM® PE SL FC 0207-14 OA, ALPERFORM® POM SL 0268-19, ALPERFORM® TPU EH A 950-3880, ALTECH® ABS A 1000/100, ALTECH® ABS A 1000/100 GY1079-19, ALTECH® ABS A 1000/100 WT1077-19, ALTECH® ABS A 1000/106, ALTECH® ABS A 1000/106 BL1249-05LS, ALTECH® ABS A 1000/106 GY1116-20, ALTECH® ABS A 1000/106 GY1117-20, ALTECH® ABS A 1000/106 YL1248-05LS, ALTECH® ABS A 1000/130 AS, ALTECH® ABS A 1000/132 AS UV, ALTECH® ABS A 1000/139 AS, ALTECH® ABS A 1000/160, ALTECH® ABS A 1000/160 BK2448-12LS, ALTECH® ABS A 1000/170, ALTECH® ABS A 1000/172 UV, ALTECH® ABS A 1000/180, ALTECH® ABS A 1000/187, ALTECH® ABS A 1000/206, ALTECH® ABS A 1000/227 UV, ALTECH® ABS A 1000/326, ALTECH® ABS A 1000/506, ALTECH® ABS A 1000/530, ALTECH® ABS A 1000/566, ALTECH® ABS A 1000/568.03, ALTECH® ABS A 1000/587, ALTECH® ABS A 1000/627 UV, ALTECH® ABS A 1000/660, ALTECH® ABS A 1000/667, ALTECH® ABS A 1000/670, ALTECH® ABS A 1000/729 UV, ALTECH® ABS A 1000/739 AS, ALTECH® ABS A 1000/906, ALTECH® ABS A 1000/907, ALTECH® ABS A 2010/500 GF10, ALTECH® ABS A 2015/506 GF15, ALTECH® ABS A 2020/100 GF 20, ALTECH® ABS A 2020/906, ALTECH® ABS A 3230/516 GK20 GF10, ALTECH® ECO ABS 2017/500 GF17, ALTECH® ECO ABS 2017/506, ALTECH® ABS FC 1000/106 BK1280-05, ALTECH® ABS+PMMA A 1000/500, ALTECH® ASA A 1000/729 UV, ALTECH® B PA6/6T B 4030/219 MR30 IM, ALTECH® MBS A 1000/500, ALTECH® NXT PP -H A 2030/450.02 GF30 CP, ALTECH® NXT PP -H A 2035/450.02 GF35 CP, ALTECH® NXT PP -H A 2035/752.02 GF35 CP UV, ALTECH® NXT PP -H A 2040/456.02 GF40 CP, ALTECH® NXT PP -H A 2050/456.02 GF50 CP, ALTECH® NXT PP -H A 2330/450.02 GF20 GB10 CP, ALTECH® NXT PP -H A 2330/456.02 GF20 GB10 CP, ALTECH® PA6 A 1000/106, ALTECH® PA6 A 1000/107, ALTECH® PA6 A 1000/110 IM, ALTECH® PA6 A 1000/126.01 UV, ALTECH® PA6 A 1000/149 FR, ALTECH® PA6 A 1000/199, ALTECH® PA6 A 1000/199 BK1011-13LSC, ALTECH® PA6 A 1000/199 BK1129-12LS, ALTECH® PA6 A 1000/209, ALTECH® PA6 A 1000/310 IM, ALTECH® PA6 A 1000/318 IM, ALTECH® PA6 A 1000/320 UV, ALTECH® PA6 A 1000/518 IM, ALTECH® PA6 A 1000/520 UV HV, ALTECH® PA6 A 1000/677, ALTECH® PA6 A 1000/716 IM, ALTECH® PA6 A 2003/712 GF3 IM UV, ALTECH® PA6 A 2010/100 GF10, ALTECH® PA6 A 2015/109 GF15, ALTECH® PA6 A 2015/210 GF15 IM, ALTECH® PA6 A 2015/220 GF15 UV, ALTECH® PA6 A 2015/310 GF15 IM, ALTECH® PA6 A 2015/327, ALTECH® PA6 A 2015/507 GF15, ALTECH® PA6 A 2015/512 GF15 IM UV, ALTECH® PA6 A 2015/710 GF15 IM, ALTECH® PA6 A 2020/109 GF20, ALTECH® PA6 A 2020/516 GF20 IM, ALTECH® PA6 A 2025/109 GF25, ALTECH® PA6 A 2025/320 GF25 UV, ALTECH® PA6 A 2030/109 GF30, ALTECH® PA6 A 2030/109 GF30 BK1132-07LS, ALTECH® PA6 A 2030/140 GF30 FR, ALTECH® PA6 A 2030/200 GF30, ALTECH® PA6 A 2030/212 GF30 IM UV, ALTECH® PA6 A 2030/319 GF30 IM, ALTECH® PA6 A 2030/320 GF30 UV, ALTECH® PA6 A 2030/326 GF30 UV, ALTECH® PA6 A 2030/516.01 GF30 IM, ALTECH® PA6 A 2030/587 GF30, ALTECH® PA6 A 2030/606 GF30, ALTECH® PA6 A 2035/109 GF35, ALTECH® PA6 A 2035/509 GF35, ALTECH® PA6 A 2035/509 GF35 LV, ALTECH® PA6 A 2040/100 GF40, ALTECH® PA6 A 2045/500 GF45, ALTECH® PA6 A 2050/100 GF50, ALTECH® PA6 A 2050/500, ALTECH® PA6 A 2050/500 GF50, ALTECH® PA6 A 2050/560 GF50, ALTECH® PA6 A 2050/720 GF50 UV, ALTECH® PA6 A 2330/500, ALTECH® PA6 A 3015/100 GK15, ALTECH® PA6 A 3030/100 GB30, ALTECH® PA6 A 3030/109 GB30, ALTECH® PA6 A 3030/109 GB30 BK1162-14, ALTECH® PA6 A 3030/109 GB30 BK12-950, ALTECH® PA6 A 3030/109 GB30 GY12-781, ALTECH® PA6 A 3030/109 GB30 NC0001-00, ALTECH® PA6 A 3030/120 GB30 UV, ALTECH® PA6 A 3030/220 GB30 UV, ALTECH® PA6 A 3030/320 GB30 UV, ALTECH® PA6 A 3050/100 GB50, ALTECH® PA6 A 3230/100 GF10 GB20, ALTECH® PA6 A 3230/120 GB20 GF10, ALTECH® PA6 A 3230/500 GB15 GF15, ALTECH® PA6 A 4012/500 MR12, ALTECH® PA6 A 4030/100 MR30, ALTECH® PA6 A 4030/109 MR30, ALTECH® PA6 A 4230/540 MR20 GF10 FR, ALTECH® PA6 B 1000/170, ALTECH® PA6 B 1000/270, ALTECH® PA6 B 2015/100 GF15, ALTECH® PA6 B 2015/106 GF15, ALTECH® PA6 B 2025/309 GF25, ALTECH® PA6 B 2030/209 GF30, ALTECH® PA6 B 2030/500 GF30, ALTECH® ECO PA6 1000/586, ALTECH® ECO PA6 1000/588, ALTECH® ECO PA6 2025/509 GF25, ALTECH® ECO PA6 2030/160, ALTECH® ECO PA6 2030/219 GF30 IM, ALTECH® ECO PA6 3030/100 GB30, ALTECH® ECO PA6 3230/100 GB20 GF10, ALTECH® ECO PA6 4230/100 GF10 MR20, ALTECH® ECO PA6 4230/100.02 GF10 MR20, ALTECH® PA6 FC 2030/100 GF30, ALTECH® PA6 FC 2050/100 GF50, ALTECH® PA6 FC 5040/500 MR40, ALTECH® IQ PA6 2030/W100 BK0002, ALTECH® IQ PA6 2030/W100.05 BK0002, ALTECH® PA6 TG 2015/717 GF15, ALTECH® IQ PA6.6 2030/W100 BK0002, ALTECH® IQ PA6.6 2050/W100 BK0002, ALTECH® PA6/6T B 4030/219 MR30 IM, ALTECH® PA6+ABS A 1000/720 UV, ALTECH® PA6+PA66 A 2030/900 GF30, ALTECH® PA66 A 1000/107, ALTECH® PA66 A 1000/109, ALTECH® PA66 A 1000/109 BK1008-13LS, ALTECH® PA66 A 1000/310 IM, ALTECH® PA66 A 1000/501 IM, ALTECH® PA66 A 1000/510 IM, ALTECH® PA66 A 1000/517.01 IM, ALTECH® PA66 A 2015/109 GF15, ALTECH® PA66 A 2015/310 GF15 IM, ALTECH® PA66 A 2015/510 GF15 IM, ALTECH® PA66 A 2015/710 GF15 IM, ALTECH® PA66 A 2020/109 GF20, ALTECH® PA66 A 2025/109 GF25, ALTECH® PA66 A 2030/106 GF30, ALTECH® PA66 A 2030/109 GF30, ALTECH® PA66 A 2030/109 GF30 GY1176-12LS, ALTECH® PA66 A 2030/310 GF30 IM, ALTECH® PA66 A 2030/500 HR GF30 BK0002-00, ALTECH® PA66 A 2030/516 GF30 IM, ALTECH® PA66 A 2030/578 GF30, ALTECH® PA66 A 2030/588 GF30, ALTECH® PA66 A 2030/589 GF30, ALTECH® PA66 A 2033/500 GF33, ALTECH® PA66 A 2035/109 GF35, ALTECH® PA66 A 2035/507 GF35 EF, ALTECH® PA66 A 2040/100 GF40, ALTECH® PA66 A 2040/100.01 GF40, ALTECH® PA66 A 2050/100 GF50, ALTECH® PA66 A 2050/106 GF50, ALTECH® PA66 A 2050/109 GF50, ALTECH® PA66 A 3020/100 GB20, ALTECH® PA66 A 3030/109 GB30, ALTECH® PA66 A 3040/100 GB40, ALTECH® PA66 A 3240/100 GK25 GF15, ALTECH® PA66 A 4030/500 MR30, ALTECH® PA66 A 4040/100 MR40, ALTECH® PA66 A 4240/500 GF15 MR25, ALTECH® ECO PA66 1000/116, ALTECH® ECO PA66 1000/507, ALTECH® ECO PA66 1000/561, ALTECH® ECO PA66 2020/116 GF20 IM, ALTECH® ECO PA66 2030/116 GF30, ALTECH® ECO PA66 2030/116.01 GF30, ALTECH® ECO PA66 2030/310 GF30 IM, ALTECH® ECO PA66 2030/510 GF30 IM, ALTECH® ECO PA66 2035/500 GF35, ALTECH® ECO PA66 4015/120 MR15 IM, ALTECH® PA66 FC 2030/107 GF30, ALTECH® PA66 FC 2030/508 GF30, ALTECH® PA66 FC 3030/520.01 GB30 UV, ALTECH® IQ PA66 2050/100 GF50, ALTECH® PBT A 1000/100, ALTECH® PBT A 1000/106, ALTECH® PBT A 2020/340 GF20 FR, ALTECH® PBT+ABS A 2020/620 GF 20 UV, ALTECH® PBT+ASA A 2020/510 GF20, ALTECH® PBT+ASA A 4212/507 MR/GF12, ALTECH® PC A 1000/121 UV IM, ALTECH® PC A 1000/178, ALTECH® PC A 1000/227 UV, ALTECH® PC A 1000/228 UV, ALTECH® PC A 1000/269 UV, ALTECH® PC A 1000/326 UV, ALTECH® PC A 1000/500, ALTECH® PC A 1000/502 UV, ALTECH® PC A 1000/502 UV WT1123-11LS, ALTECH® PC A 1000/526 UV, ALTECH® PC A 1000/532 UV AS, ALTECH® PC A 1000/567, ALTECH® PC A 1000/572 UV, ALTECH® PC A 1000/578 UV, ALTECH® PC A 1000/608 WT1005-17LWA, ALTECH® PC A 1000/620 UV, ALTECH® PC A 2020/500, ALTECH® PC A 2030/100 GF30, ALTECH® PC B 1000/576, ALTECH® PC B 2010/100, ALTECH® ECO PC 1000/100, ALTECH® ECO PC 1000/121 UV IM, ALTECH® ECO PC 1000/128, ALTECH® ECO PC 1000/128 UV, ALTECH® ECO PC 1000/141, ALTECH® ECO PC 1000/141 FR, ALTECH® ECO PC 1000/141 FR IM, ALTECH® ECO PC 1000/170, ALTECH® ECO PC 1000/521 IM UV, ALTECH® ECO PC 1000/542 FR UV, ALTECH® ECO PC 1000/578, ALTECH® ECO PC 2010/121 GF10 IM UV, ALTECH® ECO PC 2015/509 GF15, ALTECH® ECO PC 2030/200 GF30, ALTECH® ECO PC 2030/500 GF30, ALTECH® PC-HT A 1000/500, ALTECH® ECO PC+ABS 1000/106, ALTECH® ECO PC+ABS 1000/500, ALTECH® ECO PC+ABS 1000/510 IM, ALTECH® ECO PC+ABS 1000/568, ALTECH® ECO PC+ASA 1000/506, ALTECH® PE-HD A 2010/506 GF10, ALTECH® PE-HD A 2010/550 GF10, ALTECH® PE-HD A 2020/506 GF20, ALTECH® PE-HD A 2040/500 GF40, ALTECH® ECO PP H 4920/570 MR 20, ALTECH® IQ PP 2020/W100 BK0002, ALTECH® IQ PP 2020/W100 HS BK0002, ALTECH® IQ PP 2030/W100 BK0002, ALTECH® IQ PP 2040/W100 BK0002, ALTECH® PP-B A 1000/120 UV, ALTECH® PP-B A 1000/310 IM, ALTECH® PP-B A 1000/726.01 UV, ALTECH® PP-B A 2015/550 GF15 CP, ALTECH® PP-B A 2020/150 GF20 CP, ALTECH® PP-B A 2020/157 GF20 CP, ALTECH® PP-B A 2020/550 GF20 CP, ALTECH® PP-B A 2030/150 GF30 CP, ALTECH® PP-B A 2040/150 GF40 CP, ALTECH® PP-B A 3030/500 GB30, ALTECH® PP-B A 4430/100 MR30, ALTECH® PP-B A 4430/120 MR30 UV, ALTECH® PP-B A 4815/510 MR15 IM, ALTECH® PP-B A 4915/500 MR15, ALTECH® PP-B A 4920/100 MR20, ALTECH® PP-B A 4920/500 MR20, ALTECH® PP-B A 4920/578 MR20, ALTECH® PP-B A 4930/506 TV30, ALTECH® PP-B A 4930/507 MR30, ALTECH® PP-B B 2020/550 GF20, ALTECH® PP-B B 4020/506 MR20, ALTECH® PP-B B 4430/500 MR30, ALTECH® PP-B B 4915/500 MR15, ALTECH® PP-B B 4920/526 MR20 UV, ALTECH® ECO PP-B 2020/550 GF20 CP, ALTECH® ECO PP-B 2020/W100.05 BK0002, ALTECH® ECO PP-B 2030/W100.05 BK0002, ALTECH® ECO PP-B 2040/W100.05 BK0002, ALTECH® ECO PP-B 4920/570 MR 20, ALTECH® PP-H A 1000/100 DS, ALTECH® PP-H A 1000/120 UV, ALTECH® PP-H A 1000/120 UV GY1076-12LWA, ALTECH® PP-H A 1000/140 FR GY1071-14LS, ALTECH® PP-H A 1000/249 FR, ALTECH® PP-H A 1000/546 FR, ALTECH® PP-H A 1000/578, ALTECH® PP-H A 2020/100 GF20, ALTECH® PP-H A 2020/159 GF20 CP, ALTECH® PP-H A 2020/576 GF20 CP, ALTECH® PP-H A 2020/750 GF20, ALTECH® PP-H A 2020/750 GF20 CP, ALTECH® PP-H A 2025/252 GF25 CP UV, ALTECH® PP-H A 2030/100 GF30, ALTECH® PP-H A 2030/156 GF30 CP, ALTECH® PP-H A 2030/156.01 GF30 CP, ALTECH® PP-H A 2030/157 GF30 CP, ALTECH® PP-H A 2030/157.01 GF30, ALTECH® PP-H A 2030/158 GF30 CP, ALTECH® PP-H A 2030/159 GF30 CP, ALTECH® PP-H A 2030/250 GF30 CP, ALTECH® PP-H A 2030/556 LE GF30 CP, ALTECH® PP-H A 2030/652 GF30 UV CP, ALTECH® PP-H A 2030/750 GF30 CP, ALTECH® PP-H A 2030/758 GF30 CP, ALTECH® PP-H A 2040/159 GF40 CP, ALTECH® PP-H A 2040/556 GF40 CP, ALTECH® PP-H A 2040/652 GF 40 UV CP, ALTECH® PP-H A 2045/500, ALTECH® PP-H A 2340/750 GF30 GK10 CP, ALTECH® PP-H A 2435/550 GF22 MR13 CP, ALTECH® PP-H A 2440/550 GF25 MR15 CP, ALTECH® PP-H A 3020/100 GB20, ALTECH® PP-H A 3020/500 GB20, ALTECH® PP-H A 3030/100, ALTECH® PP-H A 3030/100 GB30, ALTECH® PP-H A 4818/100 MR18, ALTECH® PP-H A 4920/106 MR20, ALTECH® PP-H A 4920/107 MR20, ALTECH® PP-H A 4920/108 MR20, ALTECH® PP-H A 4920/109 TV20, ALTECH® PP-H A 4920/170 MR20, ALTECH® PP-H A 4920/180 MR20, ALTECH® PP-H A 4920/200 TV20, ALTECH® PP-H A 4920/508 MR20, ALTECH® PP-H A 4925/500 MR25, ALTECH® PP-H A 4930/506 MR30, ALTECH® PP-H A 4940/100 MR40, ALTECH® PP-H A 4940/106 MR40, ALTECH® PP-H A 4940/506 MR40, ALTECH® PP-H B 2012/500 GF12, ALTECH® PP-H B 2030/156 GF30, ALTECH® PP-H B 4030/507 TV30, ALTECH® PP-H B 4910/500 MR10, ALTECH® PP-H B 4920/306 MR20, ALTECH® PP-H B 4920/500 MR20, ALTECH® PP-H B 4930/506 MR30, ALTECH® ECO PP-H 2020/W100.05 BK0002, ALTECH® ECO PP-H 2030/156 CP GF30, ALTECH® ECO PP-H 2030/550 CP GF30, ALTECH® ECO PP-H 2030/550 GF30, ALTECH® ECO PP-H 2030/W100.05 BK0002, ALTECH® ECO PP-H 2030/W100.05 LE BK0002, ALTECH® ECO PP-H 2040/W100.05 BK0002, ALTECH® ECO PP-H 4940/500 MR40, ALTECH® PP-H FC 1000/100 DS, ALTECH® PP-H FC 1000/568, ALTECH® PP-H FC 1000/576, ALTECH® PP-H FC 1000/578, ALTECH® PP-H FC 2020/100.01, ALTECH® PP-H FC 2030/100 GF30, ALTECH® PP-H FC 4920/100 MR20, ALTECH® PP-H FC 4940/100 TV40, ALTECH® PP-H FC 4940/500 TV 40, ALTECH® PS A 1000/108, ALTECH® PS A 1000/240 FR, ALTECH® PS A 1000/920 UV NC0001-00, ALTECH® PS FC 1000/507, ALTECH® PS-HI A 1000/100, ALTECH® PS-HI A 1000/506, ALTECH® PS-HI A 1000/901 BK1261-20, ALTECH® PS-HI A 1000/901 GN1232-20, ALTECH® PS-HI A 1000/901 WT1222-20, ALTECH® PS-HI A 1000/901 WT1260-20, ALTECH® PS-HI A 1000/902 BK1224-20, ALTECH® PS-HI A 1000/902 GY1231-20, ALTECH® PS-HI A 1000/902 WT1223-20, ALTECH® PS-HI A 2030/500 GF30, ALTECH® PS-HI B 1000/100, ALTECH® PSU FC 1000/100, ALTECH® SAN A 1000/587.01, CELLIDOR® B 500-10, CELLIDOR® B 500-15, CELLIDOR® B 500-20, CELLIDOR® B 501-10, CELLIDOR® B 5111-10, CELLIDOR® B 531-07, CELLIDOR® B 531-10, CELLIDOR® B 631-10, CELLIDOR® B 631-10S, CELLIDOR® B 631-12,5, CELLIDOR® CP 2810-11, CELLIDOR® CP 2825-11, CELLIDOR® CP 300-10, CELLIDOR® CP 300-13, CELLIDOR® CP 300-18, CELLIDOR® CP 300.02-16, CELLIDOR® CP 310-10, CELLIDOR® CP 400-08, CELLIDOR® CP 400-10, CELLIDOR® CP 400-12, CELLIDOR® CP 400-15, CELLIDOR® CP 400-17, CELLIDOR® CP 410-10, CELLIDOR® CP 410-11, CELLIDOR® CP 410-18, CELLIDOR® CP 430-13 AG, CELLIDOR® CP FC 400.01-08, LUPOLEN KONZENTRAT AB 20 GF, TEDUR® L 9105-1, TEDUR® L 9107-1, TEDUR® L 9107-1 S, TEDUR® L 9107-1 U, TEDUR® L 9107-7, TEDUR® L 9113-2, TEDUR® L 9114-1 S, TEDUR® L 9116-1, TEDUR® L 9200-1, TEDUR® L 9200-1 U, TEDUR® L 9214-1, TEDUR® L 9217-1, TEDUR® L 9217-1 S, TEDUR® L 9220-1, TEDUR® L 9300-1, TEDUR® L 9310-4 S, TEDUR® L 9400-1, TEDUR® L 9400-3.2, TEDUR® L 9401-1, TEDUR® L 9404-3.2, TEDUR® L 9406-1, TEDUR® L 9409-3.2, TEDUR® L 9410-1, TEDUR® L 9412-3.2, TEDUR® L 9413-1, TEDUR® L 9421-1 S, TEDUR® L 9422-1, TEDUR® L 9510-1, TEDUR® L 9510-1 S, TEDUR® L 9510-5, TEDUR® L 9511, TEDUR® L 9511-2, TEDUR® L 9523, TEDUR® L 9560, TEDUR® L 9560 S, TEDUR® L 9903-1, TEDUR® L 9904-1, TEDUR® L 9912-1, TEDUR® L FC 9510-5, TEDUR® L FC 9510-6, TEDUR® L FC 9510-7, TEDUR® L PPS 1000 15087, TEDUR® L PPS FT 2545 NC1083-20, TEDUR® R 9519